What's the latest with Parkwood in North End? Plenty! As Central Park's only semi-custom builder, Parkwood is known for classic, timeless architecture and beautiful interior floorplans and finishes. What sets Parkwood apart? You can move walls, add/subtract rooms, and generally tweak your floorplan when you build with Parkwood. In short, you really can make your home your dream home!
If you've been thinking about building a Parkwood, you're in luck – you still have a few options, though as North End continues to move forward, we're expecting fewer opportunities to build that perfect Parkwood you've always dreamed about. Be sure to subscribe to our website – HomesInNorthEnd.com – so you can keep up with the latest!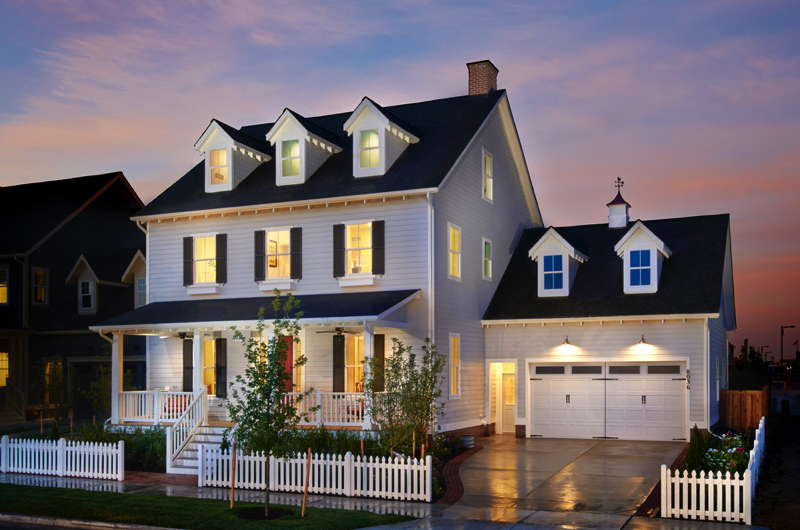 So what's available right now? Parkwood has one of its famous Painted Ladies for sale that will be completed in December 2020. The Fillmore has 4 bedrooms, 3.5 bathrooms, and 3,046 square feet. Located at 10223 E. 58th Ave., the home is listed for $768,065. It also includes some of Parkwood's most popular options, such as the finished fourth floor loft, complete with a
south-facing, covered rooftop deck.
Check out the floorplan here: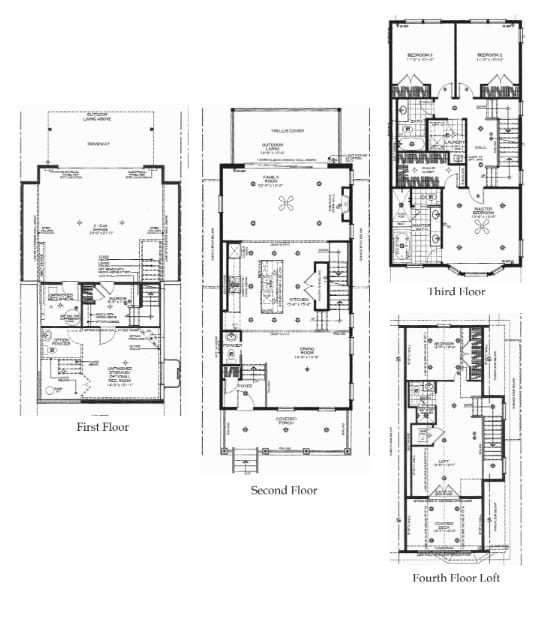 Parkwood will also be getting three more Painted Ladies in late spring/early summer 2021. These lots are east of the Fillmore. Here's a rendering of how the street will look, which I'm including because they're amazing looking! The Painted Ladies are some of Central Park's most iconic, beautiful homes, and there simply aren't many of them.

Also, Parkwood has two lots left that have been released as part of the Shenandoah collection. They are noted by the "dots" on this map. You can see how they're only a short stroll from the Wildlife Refuge.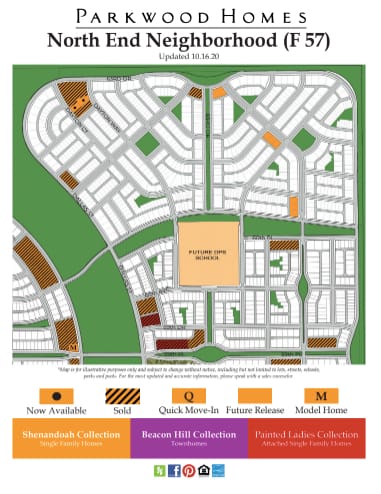 Last but not least, Parkwood anticipates getting up to seven more lots soon. As you can see from the map, your window to build a Parkwood in Central Park is closing quickly. Many lots have already sold and of course once North End is built out, that will be the end of new construction in Central Park, outside a few infill projects like A Line Square.
If you'd like to learn more about building with Parkwood, shoot me a note! Mariel@Focus-Realtors.com. I built my own home with Parkwood and here at Focus Real Estate we've helped many of our wonderful clients budget for, design, and build their dream homes with Parkwood as well. We'd love to help you too!