Now that we are officially in 2021, we can really take a step back and look at what the housing market looked like in 2020.
In March 2020 we had no idea what the pandemic was going to do to the housing market. Would people begin putting off their home search? Would home values drop significantly? What about new construction? Was it a good idea to invest in a new home that isn't even built yet? And the most common question: will we face another year in housing like we did in 2008 during the financial crisis?
We now know that none of that happened. The national housing market remained incredibly strong. As we made our way through the initial shock and shutdown of businesses and life as we knew it, we saw the idea of homeownership as one of the strongest-held notions everywhere in the United States.
Coupled with amazing low interest rates, homeownership became more and more of a reality for more Americans.  Here in Denver, we saw (and continue to see) a low amount of resale homes available.  Click HERE to see the Denver Metro Realtors Association 2020 Year-End Review of the housing market.
This brings us to what's shaking in the Central Park neighborhood.
This week we saw 12 new listings in Central Park! What a jump from last week!
10000 E. 59th Drive in North End is a stunning David Weekley single family home featuring 4 bedrooms, 3 bathrooms and over 2700 square feet. Upgraded white shaker-style cabinets and beautiful quartz countertops make the kitchen a nice central hub for everyone in the family.  I personally love the location of this home about one block from the largest pool in Central Park.  Priced at $689,900. Take your time and virtually walk through the home HERE or check out our Facebook Live tour of the home HERE.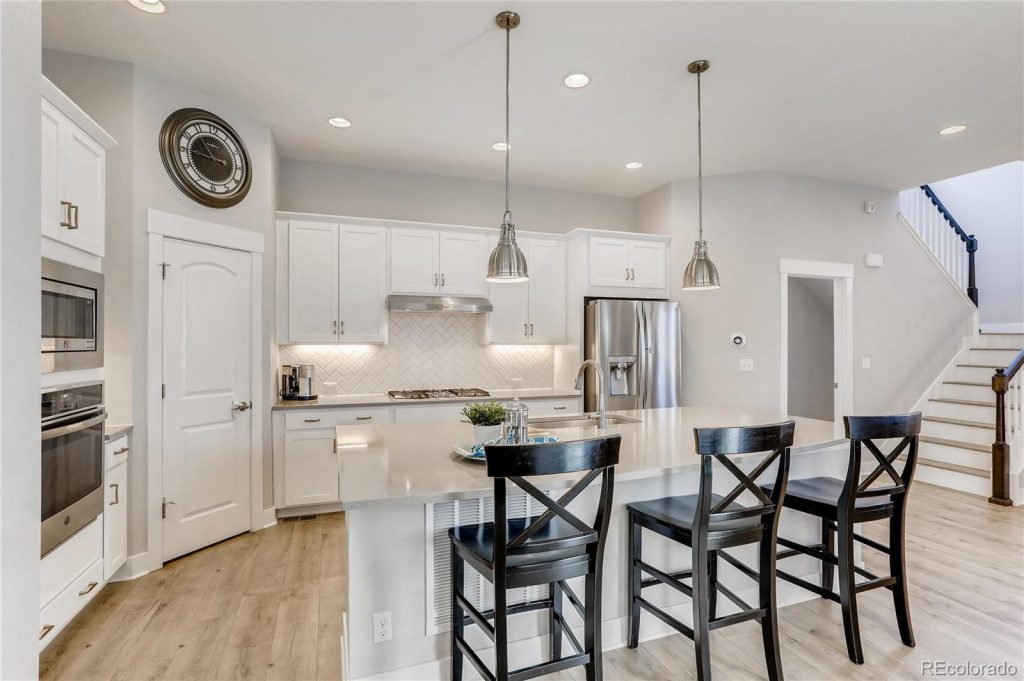 5088 Verbena is an adorable David Weekly paired home in Conservatory Green.  While looking through this listing I tried to find my favorite feature of the home, but there's more than one!  I absolutely love the warm flooring found throughout the first and second levels with matching lighting fixtures and cabinets.  And that yard!!!  As we all know, large yard space in Central Park is rare.  This home sits on an alleyway corner which allows for the additional space.  3 bedrooms and 3 bathrooms are found in this home.  Priced at $579,900.  See the virtual tour HERE.  Check out our Facebook Live tour HERE.  If you are interested in seeing this home, or any of the homes on the market in person, please shoot me a text at (720) 799-6376 and I'd love to set that up for you!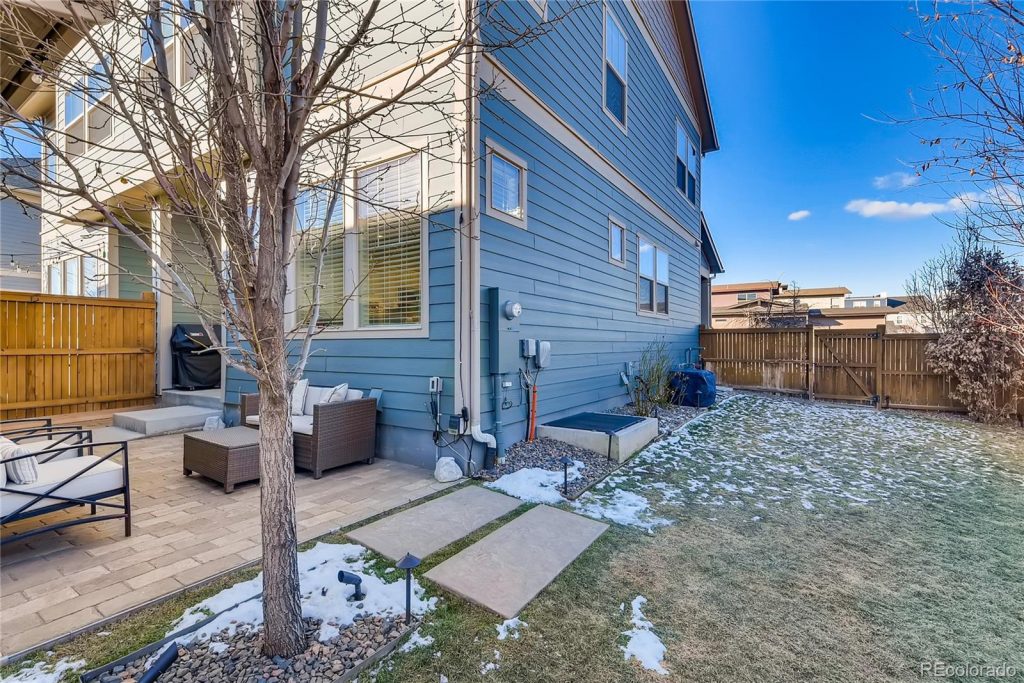 This week we saw 4 homes go under contract. Two of the homes were on the market for about 48 hours before going under contract. That's very telling that home buyers are very active and ready to make an offer at a moment's notice.
There were 7 home sold in Central Park this week. An interesting thing of note is the median price on the sold homes is $754,000 with an average of 10 days on the market.
Inventory is still incredibly low with only 20 listings! 20!  If you have had any thought of selling, the opportunity is now.  Here at Focus, we are the neighborhood experts with discounted commissions.  We list all our homes at 1.5% with fantastic marketing and promotion to get as many eyes on your home as possible.  See this quick video that explains what we will do to market your home.
As always, if you are interested in buying, selling, or even building (inventory with new builds in the neighborhood are starting to dwindle down quickly), please reach out.  My contact information is found below, and I would be honored to help you with your real estate goals.
Disclaimer:
Our Friday real estate updates are meant to be a "roundup" type post where we discuss all listings in Central Park, not just our own.  It's our way of making sure we follow the market closely and we share it with the Scoop readers because we know many of you like to track real estate in the area as well.  Many of the listings in these posts are not our company's listings and we wanted to mention that here to make sure it's clear. Thanks for reading the Scoop!