Did you know there are only 16 total active listings in Central Park at the moment?
With roughly 9,000 homes in the neighborhood that is a shockingly low amount of inventory…even if it is a week until Christmas.
We've been helping buyers and sellers in the neighborhood for a decade now and we've never seen it lower. (Psst…sellers….it's time to prepare to get your home ready for sale early in 2021 while the inventory is non-existent!)
In this week's update we'll provide you links to check out all the latest listings, under contract homes and sold deals. We'll also let you know about a builder in the neighborhood about to release 21 lots for sale…which the market clearly needs! So let's jump right in…
This week we've seen a whopping 2 new listings hit the Central Park market! We didn't figure much would come online this week as we're so close to the holidays.
Based on the seller clients we're working with though, we expect inventory to start to come online around the week of January 4th.  Until then we expect the resale market to be pretty slow.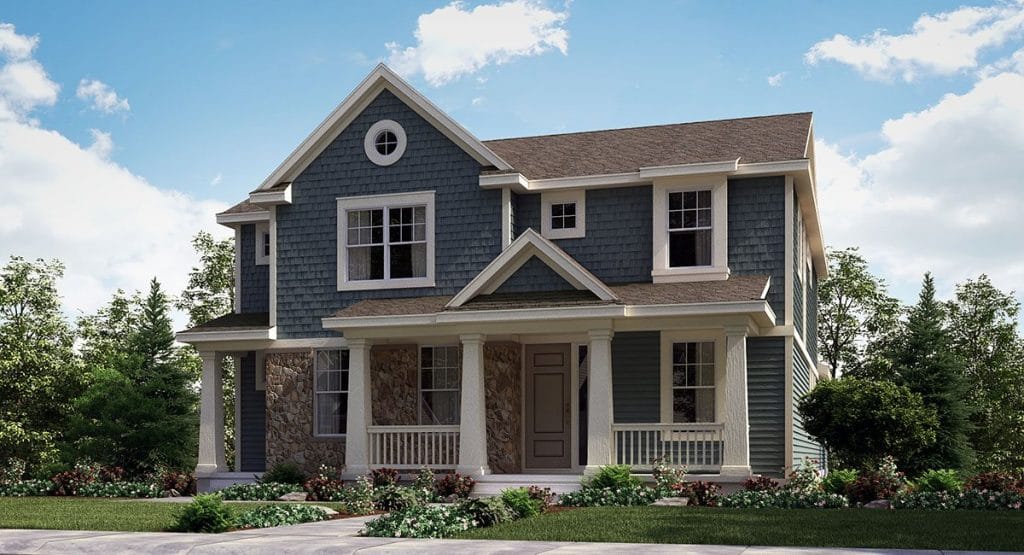 But that said, there is action in the new build market in Central Park!  The developer got approval of the plat for the last 670 homes to be built in the neighborhood and the builders are starting to sell more lots.
This week we're happy to tell you that Lennar is starting to release some of their 21 lots in their "Next Gen" series in North End. They're model home is opening back up this weekend as well.
Lennar Next Gen…refresh my memory? These are the homes in the $800k's with the attached private suite that has a bedroom, bathroom, living room, kitchenette, laundry area and private entrance. How could you use this "mother in law" suite? Long term rental? Airbnb? Nanny quarters? Teenager hangout? Home office to hid in? Quarantine quarters for a sick family member? (Hopefully this last option is not necessary too much longer).
Anyway, before you make plans to pop by and check out the Lennar model home there are a few things you should know:
First, for safety reasons the model home will be by appointment only for the time being. So you can't just show up or you won't be allowed in.
Second, there is a ton of buyer demand for these 21 lots! The interest list is already long and it's going to be a process to snag the home and the lot that you really want.
Third, you don't pay any more as a buyer if you choose to have a Buyer's Agent on your side. So why not enlist one of the Focus Real Estate team members to help you navigate the process?
To learn more about Lennar's floor plans and lots in North End check out this blog post by Kailee Ackerman on our team (who built one of these with her family! She'd love to help you do the same.)
Interested in building a new home but Lennar isn't the right fit?  We're all over the various builders in North End and we'd love to help you find the right one.  You can contact me (see info at the bottom of the post) or you can sign up for updates and a "builder cheat sheet" at HomesInNorthEnd.com.
Oh and if you are building a new home and you think you may have a gap where you need somewhere to stay for a month or so check out the new hotel in the neighborhood, Home2 Suites by Hilton.  It's way easier than finding short term housing out in the normal rental market.  You can learn more about the amenities and get some video tours in this blog post by Kailee Ackerman from our team.
There were 7 homes that went under contract in Central Park this week.
Curious what your Central Park home would sell for? We're happy to meet, provide a free home valuation and show you what you could expect to walk away with. You may be surprised, especially since Denver single family homes have gone up 14% in just the last year!
These valuations are always no obligation and you can learn more about our services, (including our 1.5% listing agent fees!) in these buyer and seller FAQ videos.
There were 13 Central Park homes that closed this week.
As I mentioned before, there are just 16 total Central Park active listings right now. This lack of inventory is oftentimes forcing buyer bidding wars, putting sellers in a great position to get top dollar. (Sellers…to get that competition and top dollar price you need the home to look great and price it appropriately….the competing buyers will push your price up. If you start too high you fail to create that competition and the price will get dragged down over time.)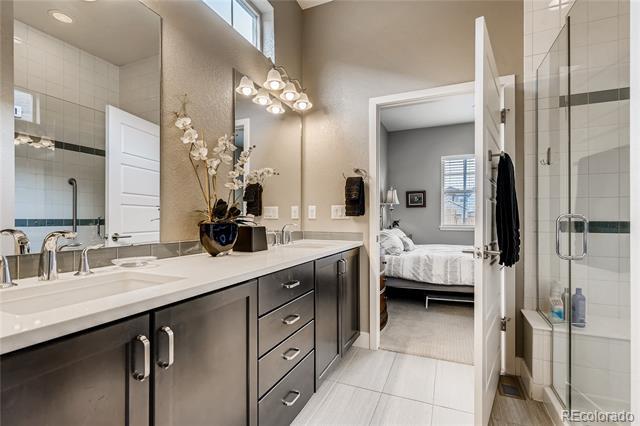 Know anyone looking for a ranch style home in the South side of Central Park?  If so they may want to check out the listing Amy Atkinson from our team has at 11278 E 25th Drive.  It's main floor living at its finest in this Boulder Creek ranch-style home! We love the gorgeous hardwood floors, the well-designed kitchen, and of course who wouldn't like the floor-to-ceiling stacked stone fireplace.  Also on the main level is the spacious master suite, den/office, guest bath, laundry room and mudroom room leading to the attached garage. The finished basement offers two roomy bedrooms with walk-in closets, a guest bath, a huge great room, and a multi-purpose space.  Check out this Boulder Creek's 3D model here.
Well there you have it, our last weekly real estate update for 2020. We're going to take the next 2 Fridays to hang with the family and we hope you get a chance to do the same.
If we can be of service please reach out, my contact information is below.
Disclaimer:
Our Friday real estate updates are meant to be a "roundup" type post where we discuss all listings in Central Park, not just our own. It's our way of making sure we follow the market closely and we share it with the Scoop readers because we know many of you like to track real estate in the area as well. Many of the listings in these posts are not our company's listings and we wanted to mention that here to make sure it's clear. Thanks for reading the Scoop!