I was chatting with one of our go-to contractors the other day (Chris at the Window Doctor), and he mentioned something interesting. He said in Central Park they're seeing more age-related window issues than ever before (exacerbated by the fact that Central Park homes tend to have a lot of windows).
I was a little surprised to be honest. I always think of Central Park as a new community, which relative to Denver (founded around 1858) or Aurora (founded around 1891) it most certainly is. But all homes, and all the systems and products in a home, have finite lives. Many Central Park homes are 10+ years old now, so it makes sense the homes are seeing more window-related issues.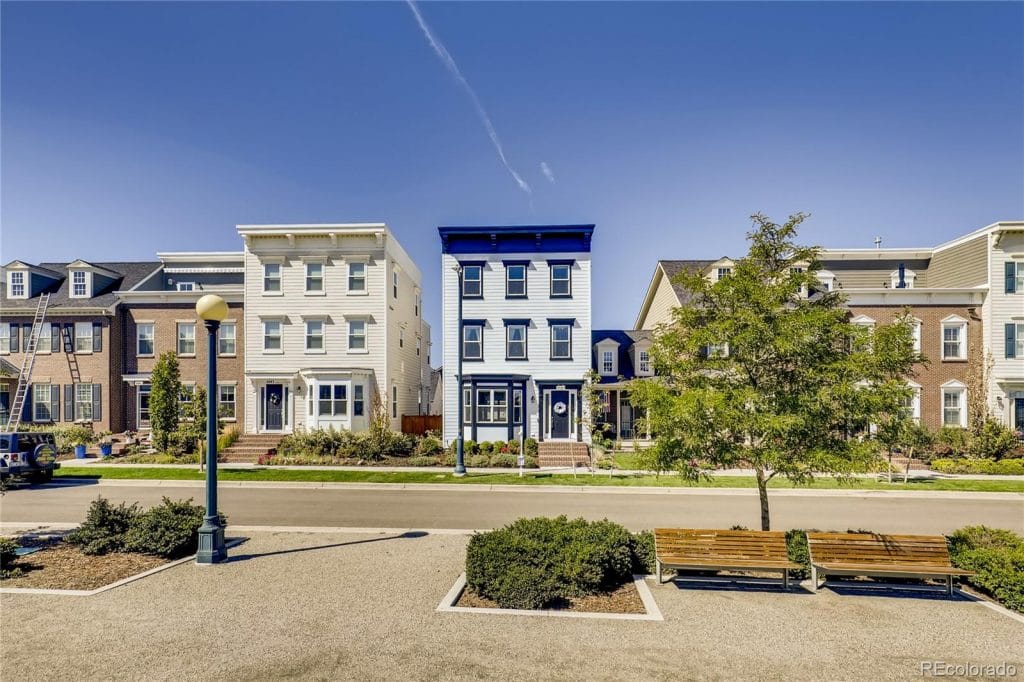 So Central Park's windows are getting older. But it's not just the windows. The trees, the parks, and everything else in our community is maturing. And as our community matures, home maintenance is quickly becoming one of the hottest topics in our neighborhood as our homes (hopefully) age gracefully.
So how to help ensure your Central Park home does in fact age gracefully, from the windows to the roofs and everything in between? Check out Kailee Ackerman's comprehensive and interesting post on roof defect issues with some Central Park homes. Roofs are a huge deal for a number of reasons and key to making sure your home lasts generations.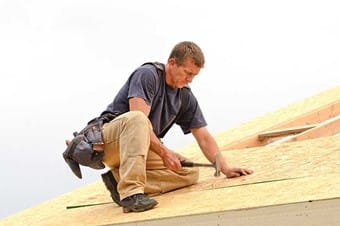 Also be sure to check out Jennifer Mathes at Allstate's article about winterizing your home. As the days get shorter and colder, home maintenance becomes top of mind. Age gracefully? It likely won't happen if you don't winterize.
Last but not least, I wanted to mention that here at Focus Real Estate we list homes for a 1.5% listing fee. You can learn more about those discounted commissions and all we have to offer at Focus in these Buyer and Seller FAQ Videos.
This week there are 8 new listings that have hit the Central Park market. We need more to keep up with buyer demand!
Of the 8, here are two we wanted to shine a spotlight on: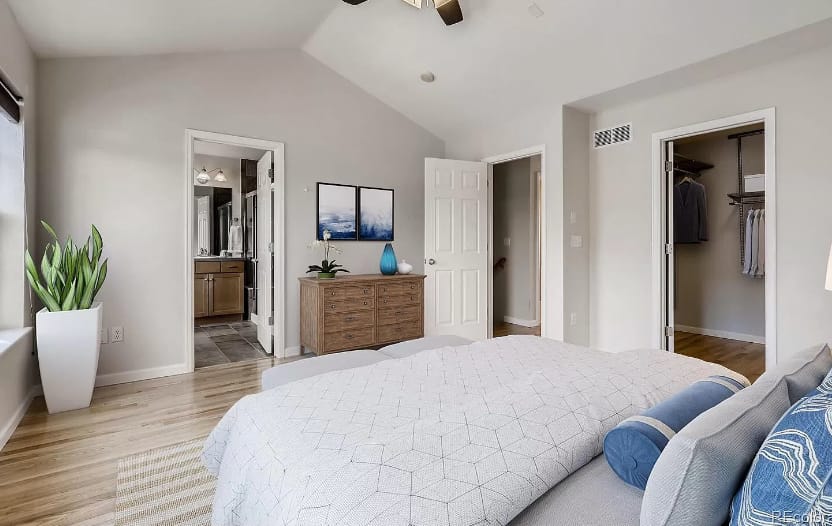 How does a large townhome across from Puddle Jumper pool sound? I love the location of this 3 bedroom, 3 bathroom townhome. At 2,267 sq. ft. with a partially finished basement that can be converted into a fourth bedroom, office, or bonus room, this townhome has both a great location and wonderful options.
The Bladium Sports and Fitness Center is located behind the property, so if you like to hit up the gym or have kiddos who do Little Kickers or any of the other classes or activities, this is a great spot.
This townhome is co-listed by Lisa Palladino and Cara Hoherd.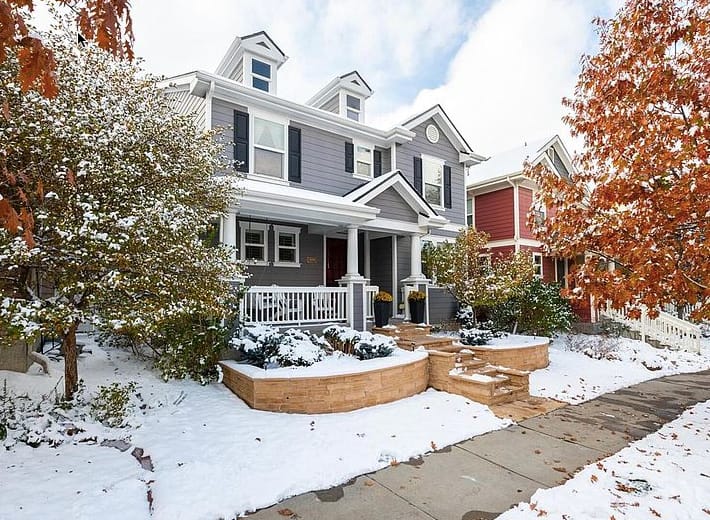 I'm a fan of the curb appeal of this home on Uinta. The stairs leading up … the garden areas … the covered front porch. Entering this home probably takes 10-15 steps, and there's a certain grandness to that type of entry.
This 3 bedroom, 2.5 bathroom home is listed for $675,000 by Scott Petersen at Liv Sotheby's.
In case you missed it!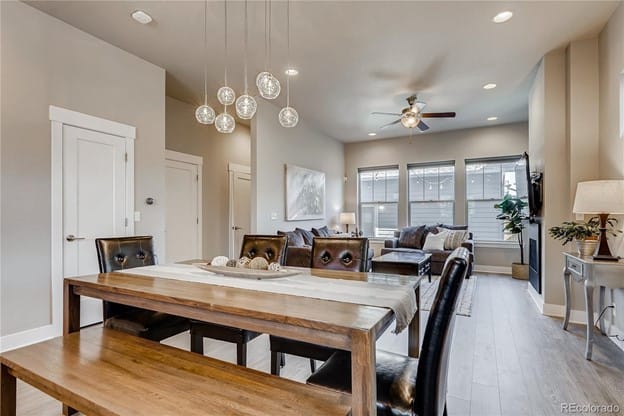 Flex space is a big plus these days. The second floor of this David Weekley paired home has a loft that's perfect for an office, a kids home school room, and much more. The seller is willing to add a little drywall and create a 3rd bedroom. Lots of excellent options!
I'm also a fan of the smart upgrades and colors throughout this home. Check out the ultra gourmet kitchen – well-designed, and even includes a wine fridge!
This David Weekley paired home is listed for $539,990 by Mariel Ross at Focus Real Estate.
11 listings that went under contract this week in the neighborhood.
With 11 going under contract and only 8 new listings in the neighborhood, there's not much inventory in Central Park these days, which has been a common theme not only in Central Park but Denver as a whole the past few months.
There were 17 homes that sold and closed this week in the neighborhood. You can see those in the link above. Not sure what your Central Park home may be worth? We're always happy to provide some comparable sales or a full valuation if you're thinking about making a move.
There are 25 active listings in the neighborhood in all price ranges.
Some of our buyer clients are looking for more options in the new build market. There are 600 – 700 more new build homes coming to Central Park in the North End area of the neighborhood and those builders are starting to release lots and take reservations from buyers. KB, Thrive, Infinity and Parkwood are all up and running at this point. To stay informed on the new builds shoot me an email at Mariel@Focus-Realtors.com or sign up on our site at HomesInNorthEnd.com.
Need a place to rent while you prepare to buy a home? Here are 9 rental homes available in the neighborhood.
That's it for this Friday update! Have a great weekend!
Disclaimer:
Our Friday real estate updates are meant to be a "roundup" type post where we discuss all listings in Central Park, not just our own. It's our way of making sure we follow the market closely and we share it with the Scoop readers because we know many of you like to track real estate in the area as well. Many of the listings in these posts are not our company's listings and we wanted to mention that here to make sure it's clear. Thanks for reading the Scoop!