Time for the Friday update on the Central Park real estate market. Hopefully, you enjoy keeping an eye on the market and checking out the homes. I know I like putting this together and seeing all the activity in the market.
We still only have 27 active homes on the market in Central Park right now! In a neighborhood with over 9,000 homes in it that is a shockingly low number of available listings. I don't remember ever seeing inventory that low.
So before we jump into the update, if you know anyone that is considering selling their home we'd LOVE to chat with them. At Focus we have listing fees of 1.5% now so if you couple those commission savings with the low inventory market it could be a great time to sell a home. You can learn more about those discounted commissions and all we have to offer at Focus in these Buyer and Seller FAQ Videos we created.
Ok let's jump into the update…
At this time there are just 3 coming soon listings in the neighborhood. So these are homes that haven't quite hit the market but will any day now.
Here are a couple that caught my eye.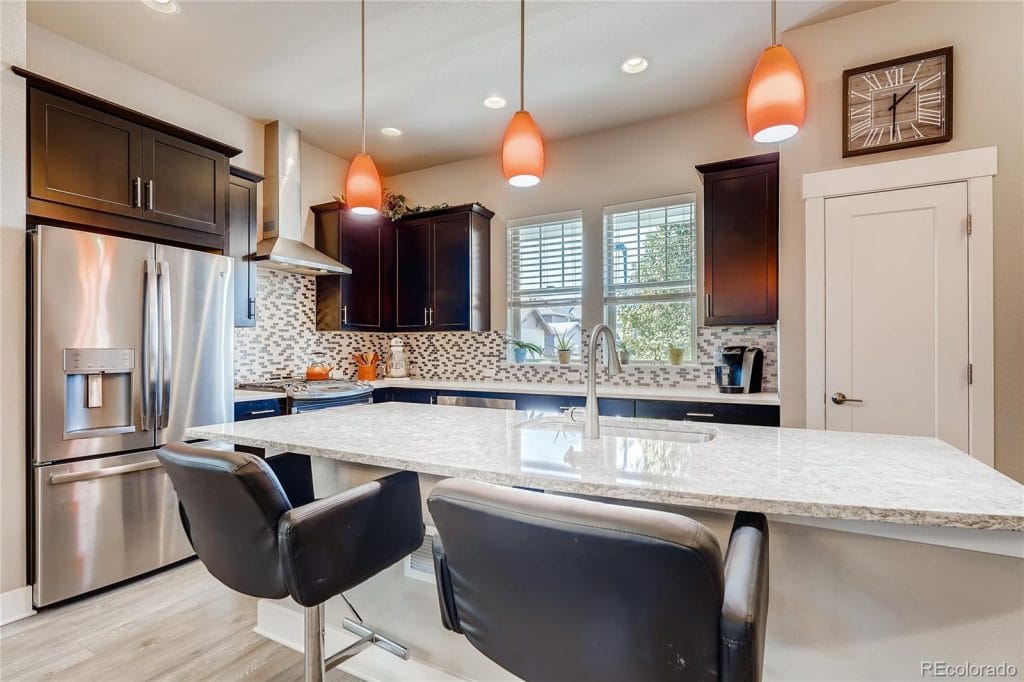 Flex space is a big plus these days. The second floor of this David Weekley 2 beds, 2.5 baths paired home has a loft that's perfect for an office, a kids home school room, and much more. Or you can add a little drywall and create another bedroom. Lots of excellent options!
I'm also a fan of the smart upgrades and colors throughout this home. Check out the ultra gourmet kitchen – well-designed, and even includes a wine fridge!
This David Weekley paired home is listed for $540,000 by Mariel Ross from our team at Focus Real Estate.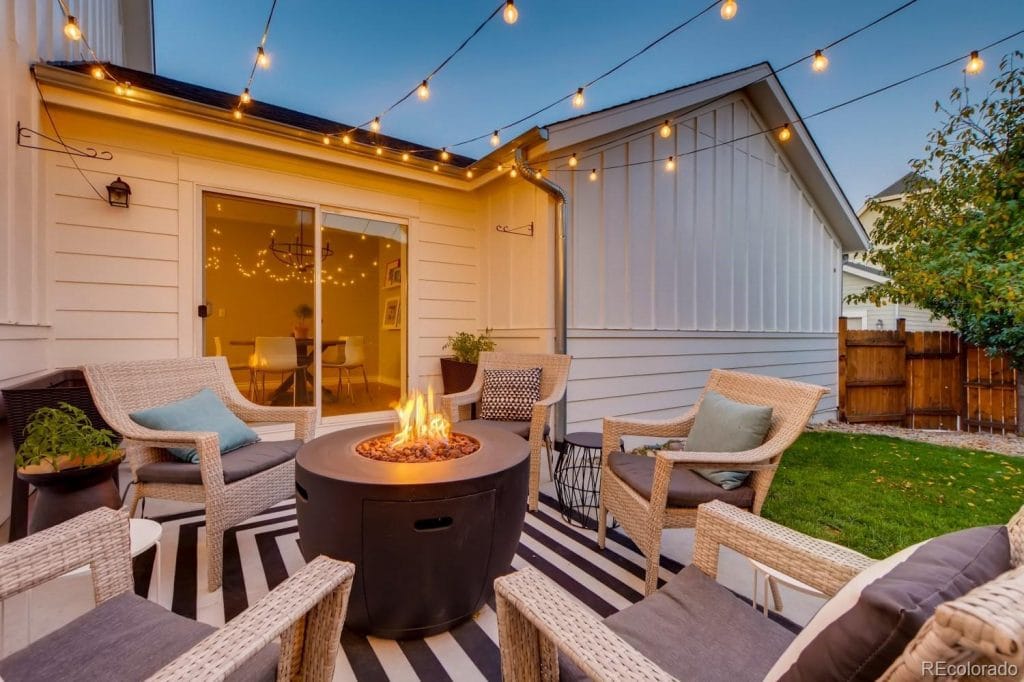 This coming soon home, listed by our friend Jason Cummings with Compass, is priced at $815k and will hit the market soon. The home has an awesome Central Park North location, beautiful curb appeal, an awesome backyard and a main floor master bedroom! Interior pictures aren't posted yet but based on the condition and style of the exterior I think it's going to be special. If you know someone looking for main floor master living this is one to keep a very close eye on.
This week there are just 8 new listings that have hit the Central Park market. We need more to keep up with buyer demand!
Of the 8, here are a few we wanted to shine a spotlight on:
The Thrive new build hidden gem – 10363 E 60th Ave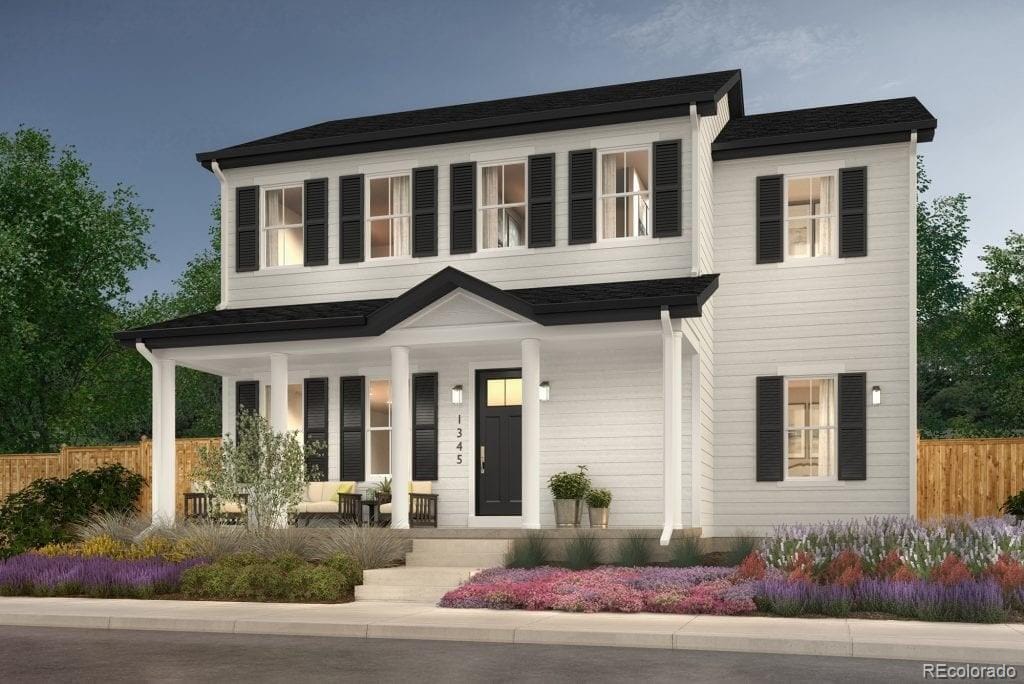 I call this one a hidden gem because it's Thrive Home Builder's last available "Vitality" series home in the first phase of North End and I just don't think many people know about it.
This new home series has sold really well and you could deck this one out, finish the basement and be in the upper $700k's still. That's a great value given the home would be roughly 3,300 finished sf if you add the basement finish and you could be moved in by summer 2021!
If you're interested in this one the best thing to do is go see the model home for this series. (which requires an appointment) We'd love to take you through and show you all you need to know about the series and this "Renew" floorplan, if you're interested. (You can see the floorplan here). My contact info is at the bottom of this post if you have questions.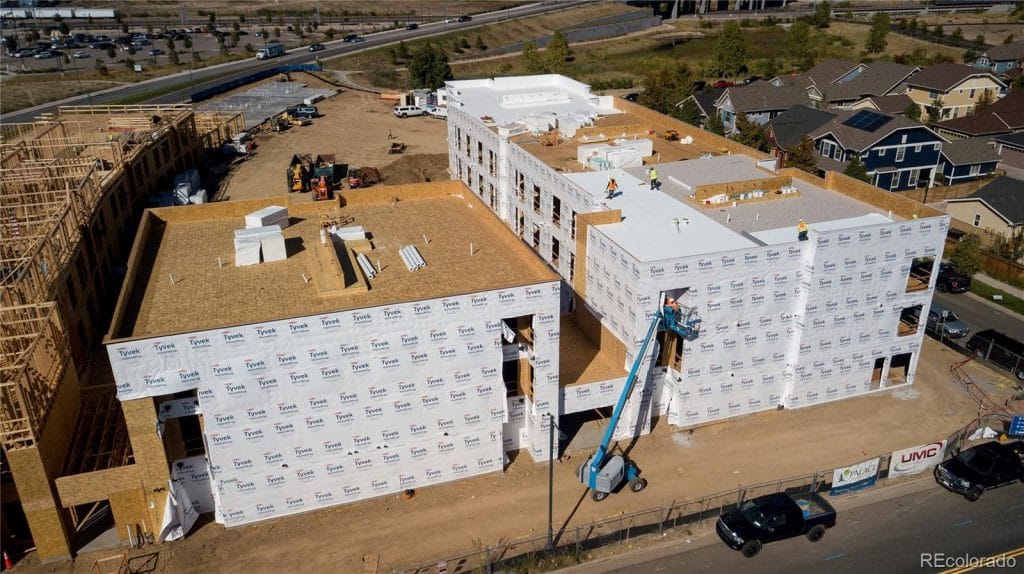 This income qualified condo complex is currently under construction right across from Sprouts and the light rail station. You've probably seen it being built on the on the East side of Central Park Blvd. The condos are either 1 or 2 bedrooms and there are still some available! Please take a look at the income restrictions in the listing (see link above) to see if you may be a good fit. I'm helping my brother in law through the process now. It's not easy, there are a lot of hoops to jump through between the City and the lender, but to have a condo in a prime spot for the mid $100k's should make it all worthwhile.
There are 10 listings that went under contract this week in the neighorhood. Of the 10, 9 of them were under contract within 5 days of being on the market! So if you list your home now, get it looking sharp and price it appropriately it's likely gone in the first weekend.
With 10 going under contract and only 27 available total in the neighborhood we have about 3 weeks worth of inventory, which strongly indicates a "seller's market".
There were 15 homes that sold and closed this week in the neighborhood. You can see those in the link above. Not sure what your Central Park home may be worth? We're always happy to provide some comparable sales or a full valuation if you're thinking about making a move.
There are just 27 active listings in the neighborhood in all price ranges, which is extremely low.
Some of our buyer clients are looking for more options in the new build market. There are 600 – 700 more new build homes coming to Central Park in the North End area of the neighborhood and those builders are starting to release lots and take reservations from buyers. KB, Thrive, Infinity and Parkwood are all up and running at this point. To stay informed on the new builds you can reach out to me (contact info below) or sign up on our site at HomesInNorthEnd.com.
Need a place to rent while you prepare to buy a home? Here are 7 rental homes available in the neighborhood. There are ranch style single family homes, townhomes and condos available for rent.
That's it for this Friday update. If I can be of service, as a Central Park based real estate broker, please let me know. I'd love to help. Have a wonderful fall weekend and a great Fall break with the kids!
Disclaimer:
Our Friday real estate updates are meant to be a "roundup" type post where we discuss all listings in Central Park, not just our own. It's our way of making sure we follow the market closely and we share it with the Scoop readers because we know many of you like to track real estate in the area as well. Many of the listings in these posts are not our company's listings and we wanted to mention that here to make sure it's clear. Thanks for reading the Scoop!