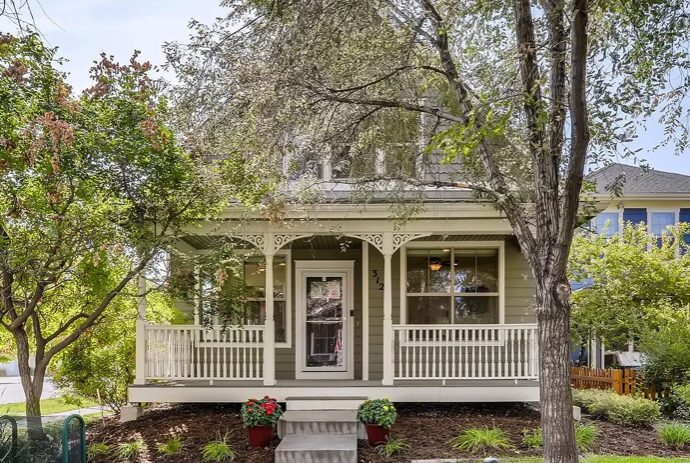 Fall is upon us, and one of my favorite Central Park attractions is here! How exciting and interesting does a local home haunt … inside a garage … sound?
This incredibly detailed haunted home experience is called Wicker Manor, and it will knock your socks off. It blew us away last year when we visited! The team behind Wicker Manor has built an entirely new haunted house for kids and adults to experience this year – it's a haunted gold mine!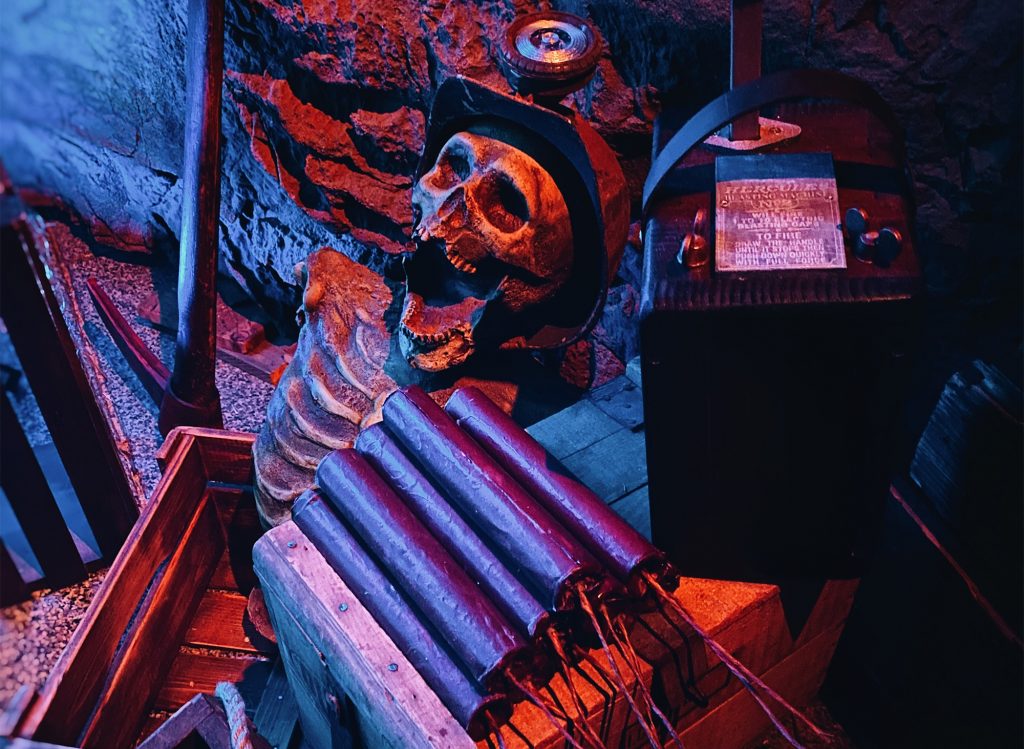 You can find more about the haunted gold mine and Wicker Manor on their Instagram page @wickermanor or on their website www.wickermanor.com. Wicker Manor is located at 9222 E. 53rd Ave, Denver, Colorado and is open every weekend in October from 7 pm-9 pm.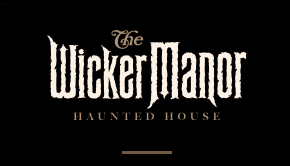 Now, I wanted to quickly make a tortured (haha) transition and chat about a number of recent builder updates we've published here at the Scoop. While I can't guarantee any of Central Park's builders can build you a garage as amazing as the team behind Wicker Manor, they will build you a wonderful new garage – and home – in Central Park's last neighborhood, North End.
Here are some recent blog posts with builder news:
Thrive Home Builders has One Vitality Lot and One Panacea Lot Available in North End
Last Chance to Build a KB Paired Home in Central Park's North End
8 Things to Know About Building with Brookfield in Central Park Right Now
Two KB Starlight Homes Available NOW!
David Weekley is Open in North End!
If you are considering building a new home, whether in Central Park, or any other neighborhood in the Denver area, check out our latest YouTube video: 7 Things to Know About New Build Home Build Contracts.
Also, if you are building, or looking to build in the North End and you are looking to store some of your things between moves, check out Joe's new post, What Storage Options are Available Near Central Park?
Onto the weekly Central Park real estate update!
9 new listings went on the market in Central Park this week.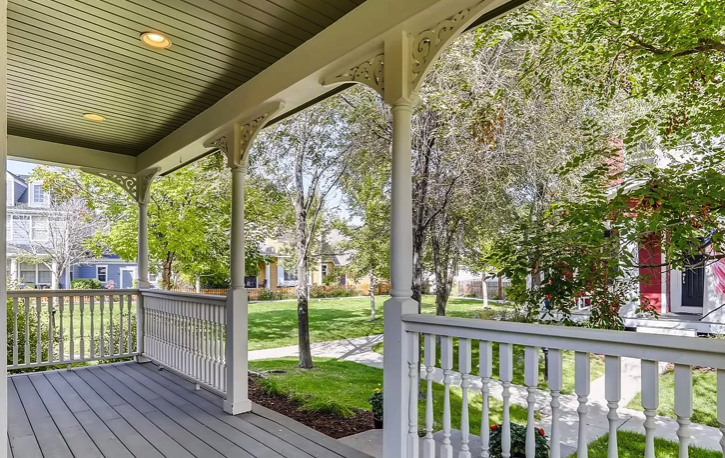 I love "super walkable" homes like this 3 bedroom, 2.5 bathroom home in Eastbridge. What can you walk to from this home? The Central Park Rec Center, the Eastbridge Town Center, multiple parks including our neighborhood's centerpiece park, Central Park, playgrounds, pools, and so much more. This is a great example of location, location, location when it comes to real estate, especially with the fantastic pocket park outside your front door.
This delightful home has everything you need including an inviting front porch, open floor plan, and a great yard for entertaining. It's also located on a corner lot, so you'll notice how much natural light pours into the home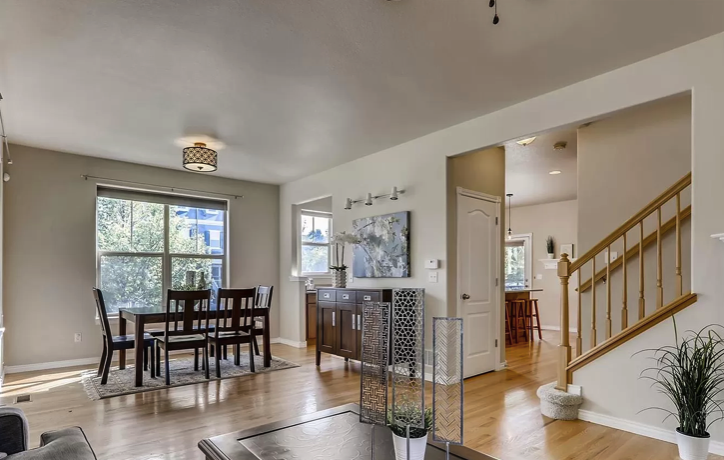 Be sure to check out the kitchen, which features a large granite island, stainless steel appliances, pendant lighting, a built-in desk, ample storage space, and exterior access to the back porch and yard.
This 2,850 sq ft Eastbridge home is listed for $715,000 by Joe Phillips of Focus Real Estate.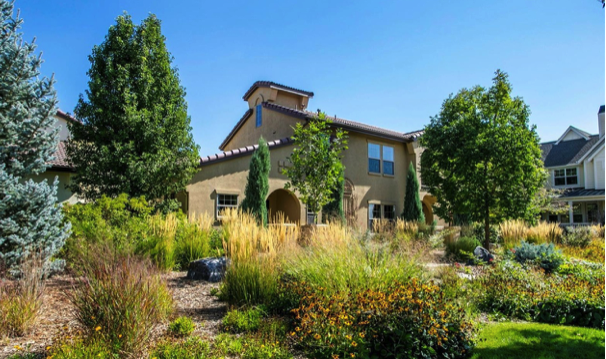 Whenever someone lists a former model home for sale, I always pay attention for understandable reasons. This townhome is not only a few blocks from Eastbridge, but it faces the Westerly Creek Park open space as well. This is another great example of a home with an incredible location.
You'll love the wide open concept of the main floor with the kitchen and vaulted ceilings in the living room. The fully-enclosed back patio is also perfect for dinner parties or working from home on warm Colorado fall days.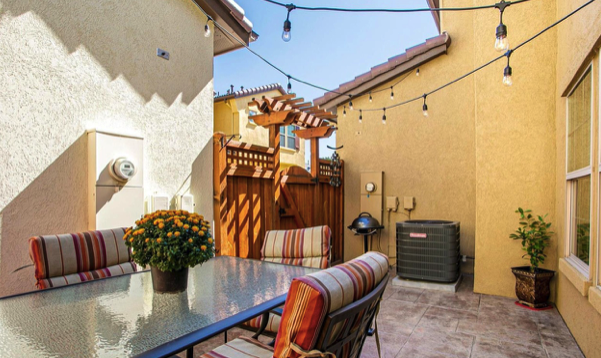 When you tour this home, you'll be "wowed" when you go up to the second floor. Breathtaking views of the Denver skyline and Rocky Mountains are right through your west-facing window.
The sub HOA is responsible for exterior maintenance, roof, water, trash, landscaping and snow removal on this property, so you don't have much to worry about when it comes to the outside of the home.
This 2 bedroom, 2 bathroom home is listed for $439,000 by Ashley Faller of Focus Real Estate.
8 homes closed this week in Central Park.
There are 21 total active listings in the neighborhood right now.
As always, if you need help with your move we'd love to help. My contact info is below and our whole team is here to serve. Have a great weekend!
**Focus sells homes for a 1.5% listing commission if you also buy your next home with us. Otherwise our fee is 2%. Neighborhood experts, reduced commissions**
Disclaimer:
Our Friday real estate updates are meant to be a "roundup" type post where we discuss all listings in Central Park, not just our own. It's our way of making sure we follow the market closely and we share it with the Scoop readers because we know many of you like to track real estate in the area as well. Many of the listings in these posts are not our company's listings and we wanted to mention that here to make sure it's clear. Thanks for reading the Scoop!