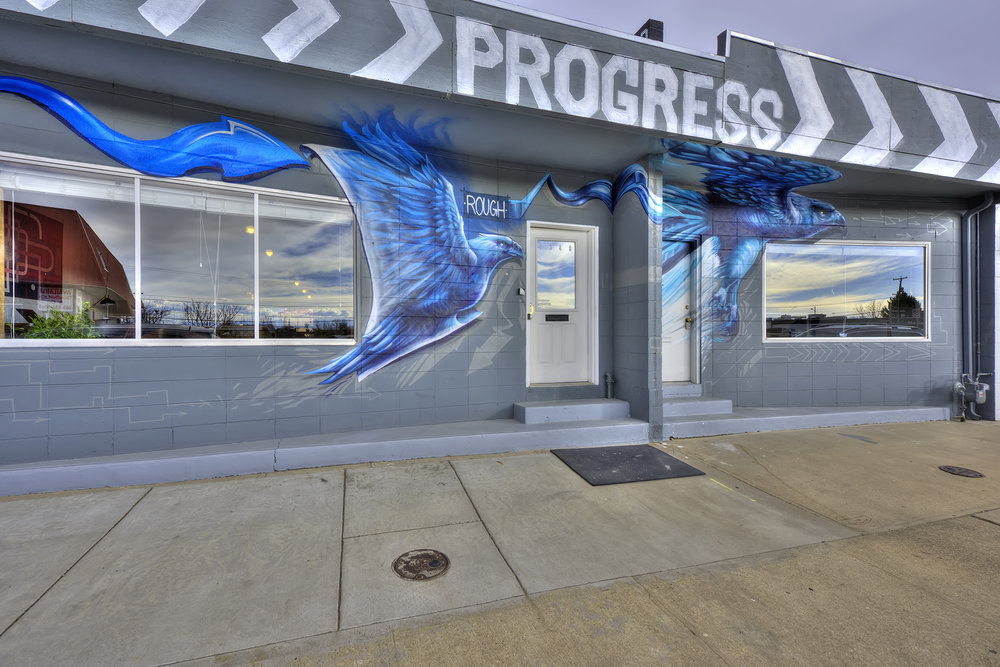 Let's be honest… you're sitting at home in your PJs, you haven't showered, and you're taking conference calls from your laundry room. Sound familiar? Chances are after 18+ months of working from home, you're feeling pretty isolated and are ready to get out of the house and have a more structured day. Well, I have just the place for you, Progress Coworking.
Progress is a casual, affordable coworking office, with a coffee shop vibe, near the Central Park neighborhood, and one block from Stanley Marketplace. We offer shared "hot" desks, dedicated desks, and private offices. Base plans start at just $150/month with no commitment. This includes Logan House coffee, drinks, snacks, beer, and 2 free lunches per month – Mici's Monday (3rd Monday of each month) and First Friday lunch (first Friday of each month).
We also offer 24/7 access, including conference rooms that can be reserved, phone booths if you need some extra privacy for those conference calls, WiFi (plus a backup), bike parking, printers, a scanner, kitchen, and a backyard area with games for when you need a break and some fresh air.
You can see a quick tour of Progress here or reach out at (720) 299-1730 for an in-person tour or a free trial.