There's a lot going on in Denver's Central Park these days!
As a co-owner of Focus Real Estate, I track the latest business news around the neighborhood. Right now we're continuing our tradition of featuring local businesses through the end of the year. As is always the case on the Scoop, we don't charge anything. Our goal is to help promote local businesses any way we can (100+ local businesses featured so far this year!). Email me at Mariel@Focus-Realtors.com if you're interested.
Speaking of small businesses, we're excited to announce 2 new team members. We've been fortunate to list for sale 97 homes this year and have also represented many buyers. Needless to say, we're looking forward to Kathy and Stephanie's help!
We're a full service brokerage that lists homes for a 1.5% listing commission if you also buy your next home with us. If you only sell with us, our fee is a low 2%. Kathy, Stephanie, and the rest of our team would love to help you as well!
Now, on to the business updates!
Punch Bowl Social site sells for $8 million; FlyteCo Brewing moving in
The former site of Punch Bowl Social – the iconic airport control tower – recently sold for $8 million according to several news sources. What's the plan for the site? Well, an aviation-themed brewery, FlyteCo Brewing, is planning to open a 17,000 square foot brew pub concept in 2022 in the control tower.
This will be FlyteCo's second location. I enjoyed learning more about FlyteCo's background (from their website):
"It all started in 2008 when the gift of a home-brewing kit turned into an obsession. Eric and Jason were both engineering students at the University of Colorado in Boulder. Like many engineers they became fascinated with the scientific process of beer making. Their nerdiness and precision that was natural to both of them led to some truly excellent beer. It didn't take long for the idea of starting a brewery to get mentioned, and the continued support of friends and family along the way kept the dream alive until it became a reality.
Jason and Eric quickly realized that in order to start a successful business they needed someone who had the sales skills that they lacked. Enter Morgan. In 2013 he and Eric became next-door neighbors. His passion for beer and sharing good times with others ignited the afterburners on what would become FlyteCo Brewing."
We'll keep following this story here at the Scoop and will update you when we learn more. You can learn more about FlyteCo's plans here.
New Spanish churreria open at Stanley Marketplace
Churreria De Madrid is now open in the Stanley Marketplace. The authentic churreria serves Spanish churros y chocolate, among other menu items.
You can get a basket of churros with chocolate dipping sauce, choose from a few of their larger filled churros or try their "patatas bravas", which are their version of fries with a choose of salsas. When the Scoop stopped by last week everything looked amazing!
Welcome to the neighborhood, Churreria De Madrid.
Curious about the large construction project at 25th & Fulton?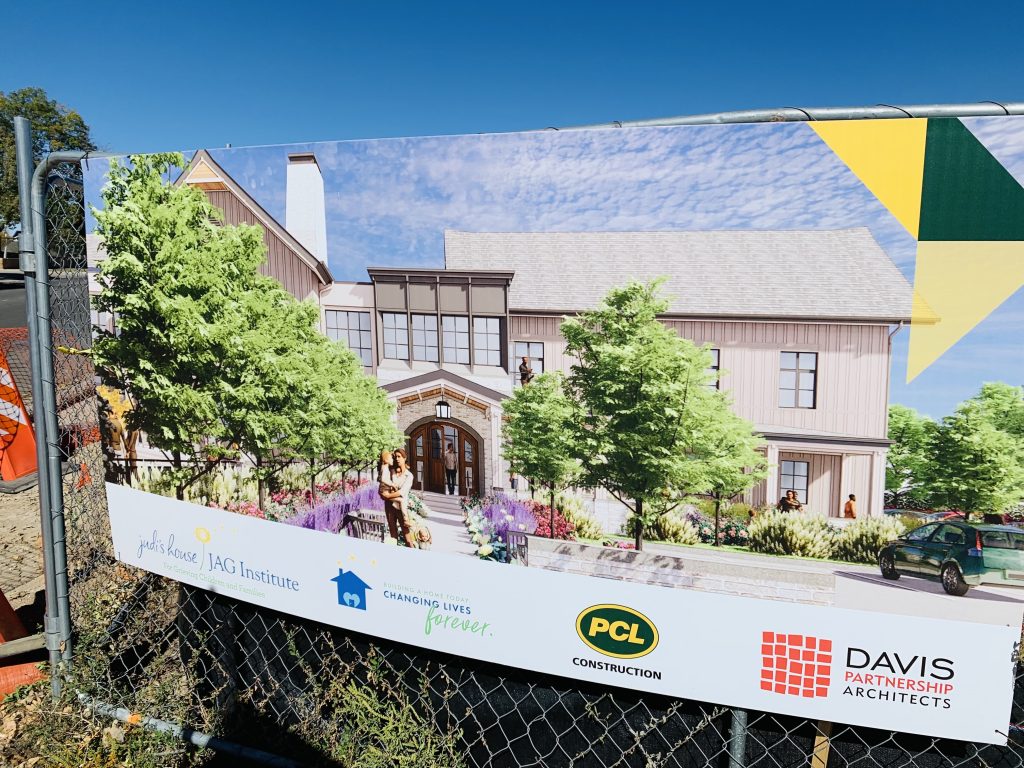 This is one of my favorite projects around Central Park right now.
When complete, the 25th & Fulton site will feature a 25,000+ square foot building for Judi's House, a nonprofit focused on grieving children. The facility will house staff and provide programming for children who have lost their mothers, fathers, or someone else important to them.
Many of you might know Brian Griese, the former Broncos QB.  Sadly, when Brian was 12 years old his mother Judi passed away from breast cancer.  In her honor he established Judi's House.
There's a touching photo of young Brian skiing with his Mom on the Judi's House website, which for me captures the heart of this entire project.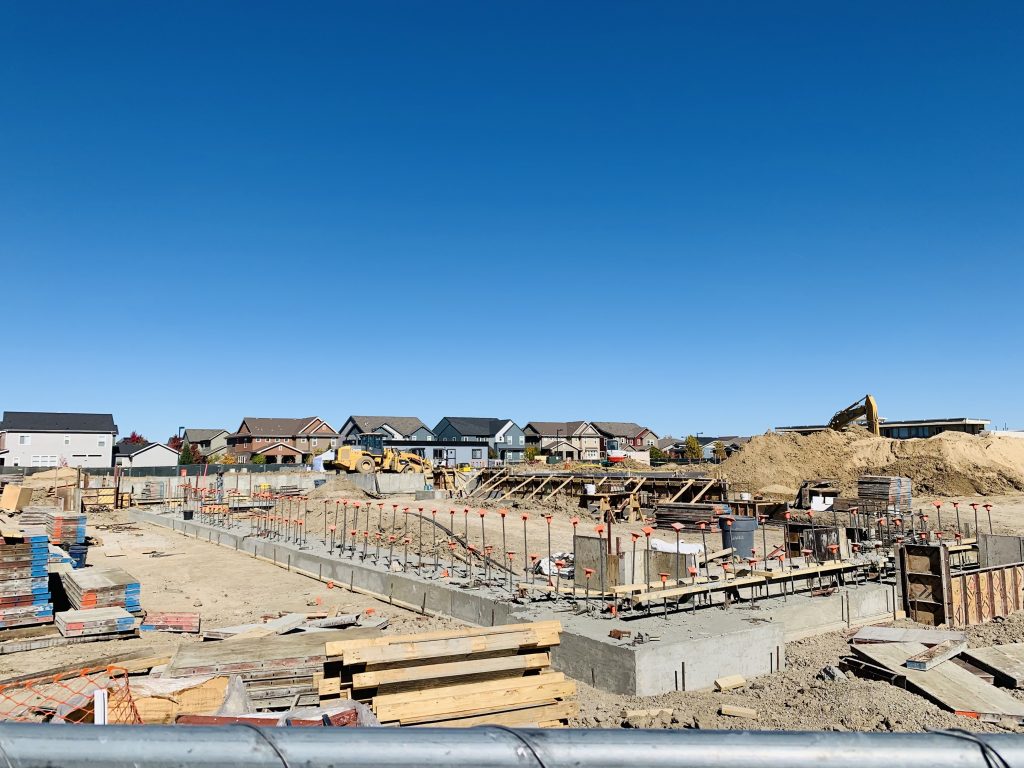 You can learn more about Judi's House here: www.judishouse.org or @judishouse or @brian.griese
Judi's House helps children as young as 3 yrs old. For me, I can think of few better organizations, and few harder jobs, out there.
Local resident starts Beeler Perk specialty mobile coffee
Central Park resident and Scoop friend Cindy Wright recently decided to fill a need on the north side of I-70 for European-style gourmet coffee.
The Beeler Perk is open in front of the Beeler Park splash pad 7:30 AM – 11:30 AM Monday – Saturday.
With an emphasis on locally-sourced products – Cindy uses Little Owl coffee beans, which is a local downtown Denver roaster, and Longmont Dairy milk products – Beeler Perk is a great option if you're north of I-70 and looking for coffee.
With a delicious maple bourbon latte in hand, Kailee Ackerman of the Scoop chatted Cindy the other day. You can check out Kailee's Facebook Live video here.
Order online and learn more here.
Highly anticipated Little India now open
The highly anticipated Little India Restaurant and Bar is now open at 7352 29th Avenue in the 29th Avenue Town Center. This is Little India's fourth location in Denver.
Little India has an expansive, traditional Indian menu with everything from Samosas to Marsala to Saag to Curry to Korma to Vindalu to Bhuna and much much more! You can see the whole menu here and check out the kids menu here. They offer a variety of protein options as well as vegetarian, vegan, and gluten-free meals.
Kailee Ackerman stopped by to learn more. Check out what she learned in this Scoop post: Little India is NOW OPEN at 29th Ave Town Center!
$6,300,000 list price for two large parcels next to Stanley Marketplace
Two large parcels of land just east of Stanley Marketplace are for sale, according to Loopnet.com. 2481 Dayton Street, which is directly across the street from the Stanley, contains 40,510 square feet. 2350 Dallas Street is a 13,504 square foot parcel and is across from the under construction Stanley House apartment complex.
The list price for the two parcels is $6,300,000.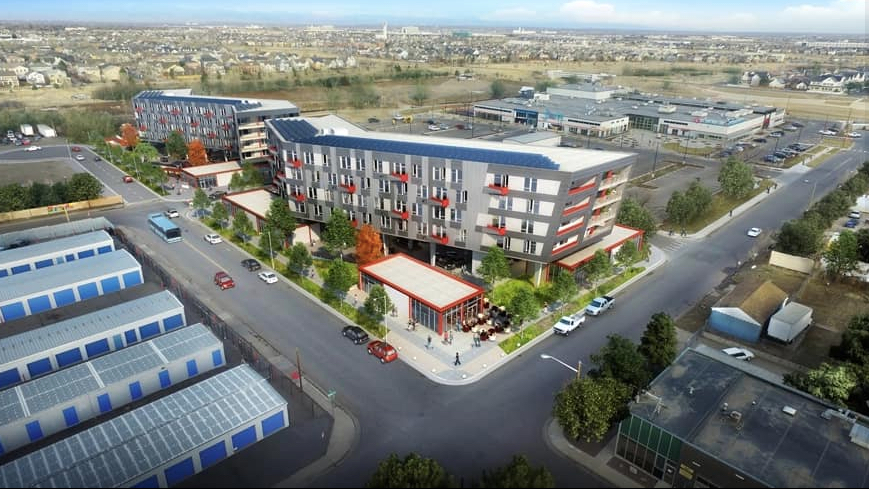 We're not commercial brokers here at the Scoop, so if you have any questions please reach out to the listing agents: Brian McKernan, Justin Herman, and Marc Lippitt at Unique Properties (720-881-6337).
Stretch Zone now open in 29th Ave Town Center
Stretch Zone recently opened a new location at 7476 E. 29th Avenue. Stretch Zone is a fitness-style studio that uses patented equipment to gradually increase your range of motion. Their practitioners follow specific methods to properly position, stabilize, isolate, and manipulate muscles using principles of neuromuscular behavior.
Rebecca Fawcett and Joe Phillips of the Scoop recently visited the new location and had a great time chatting with owner Amy Nehrke.
According to Stretch Zone's website.
"When you visit Stretch Zone, our trained stretch practitioners lead you through a series of dynamic stretches to increase mobility and muscle function and make daily movements more efficient. We offer a welcoming environment, knowledgeable staff and comfortable equipment, since our practitioners do all of the work for you, simply relax and enjoy the benefits!"
You can book a free stretch here.
Hickory Farms store now open
Hickory Farms opened a new store at The Shops at Northfield in early November.
The store is located at 8216 E. Northfield Boulevard. Regular hours are Monday – Saturday: 10:00 AM – 6:00 PM; Sunday 12:00 PM – 5:00 PM. 
Eastbridge car wash for sale for $2,150,000

The Shiny Happy Car Wash behind the Eastbridge King Soopers is for sale, according to Loopnet.com. Located at 2975 Iola Street, the 1,781 square foot glass car wash sits on a .44 acre site.
According to marketing materials, the car wash was renovated in 2018. The list price is $2,150,000.
We're not commercial brokers here at the Scoop, so if you have any questions please reach out to the listing agent Mark Gerhart at Brokers Guild Classic, Ltd. (303-884-4485).
Stanley House construction continues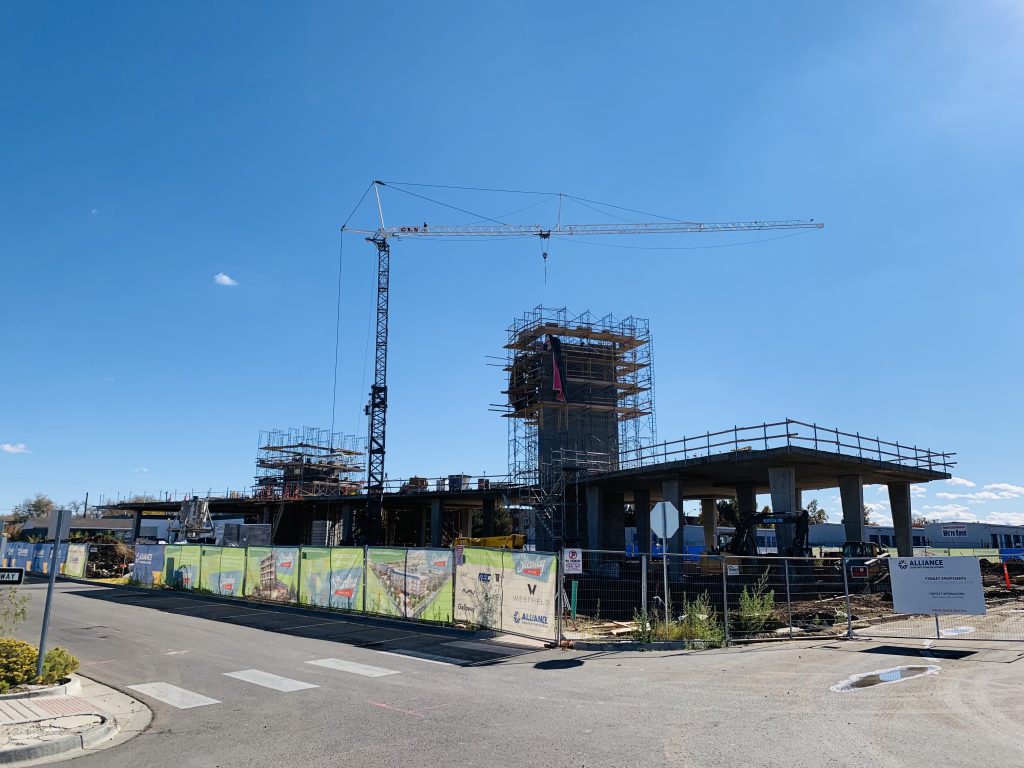 We stopped by Stanley Marketplace a few weeks ago to check out the new 168 unit apartment building, the Stanley House.
Located at 9501 East 23rd Street in the former south-facing parking lot for Stanley Marketplace, the two 4-story buildings have gone vertical.
Early reports suggest the interiors of the units could have an aviation theme. So look for "folding down" features like counters, tables, and Murphy beds.
We'll update everyone on the Scoop when we have a projected opening date.
Is another QuikTrip coming to Central Park?
One QuikTrip south of I-70 … and another on the north side?
We know the new QuikTrip location at 40th and Central Park Blvd (south of I-70, across from Starbucks) will include the company's regional headquarters. In addition to this location, our friends at BusinessDen.com recently reported that QuikTrip has also leased space at 9305 Northfield Boulevard – close to Anytime Fitness, Freddy's, MOD Pizza, and more.
The Midwest-based convenience store chain plans to open 50 to 70 locations in the Denver metro area.
We don't have confirmation yet on what QuikTrip's plans are in Northfield, but we'll update everyone on the Scoop when we learn more.
Two new team members at the Scoop and Focus Real Estate
We're thrilled to announce we have two new team members, Kathy Kesteloot and Stephanie Airman.
Kathy has lived in Central Park's Eastbridge neighborhood for the past 9 years and has taken the reins of our Transaction Coordinator role. Originally from Chicago, in her spare time Kathy loves spending time with her family, hiking, cooking, reading and exploring all that Colorado has to offer. If you purchase or sell a home through any of our brokers, you'll likely have the chance to work with the tour de force that is Kathy!
Stephanie Airman recently joined us as our Listing Coordinator. She previously worked at Worldmind Nature Immersion School – where two of our team members' children attend – and we just couldn't let her get away. Stephanie enjoys baking, exploring the Denver food scene and time spent with her son and good friends. 
Stephanie will be helping out with our listings here at Focus. So far this year we've been fortunate to list 97 homes for sale, so we're looking forward to her help!
Both Kathy and Stephanie are working behind the scenes at the Scoop as well. Welcome to the team, ladies!
See's Candies opens seasonal store
See's Candies recently opened at The Shops at Northfield. This See's Candies is a seasonal chocolate shop only open for the holiday season. It features a selection of their best sellers, like boxed chocolates, peanut brittle, truffles, nuts and chews, lollipops, and sugar free candy.
The store is located at 8316 East 49th Avenue, Suite 1660. Hours are Monday – Saturday 10 AM – 6 PM; Sunday 12:00 PM – 5:00 PM.
Up to 50 new construction homes for sale in Central Park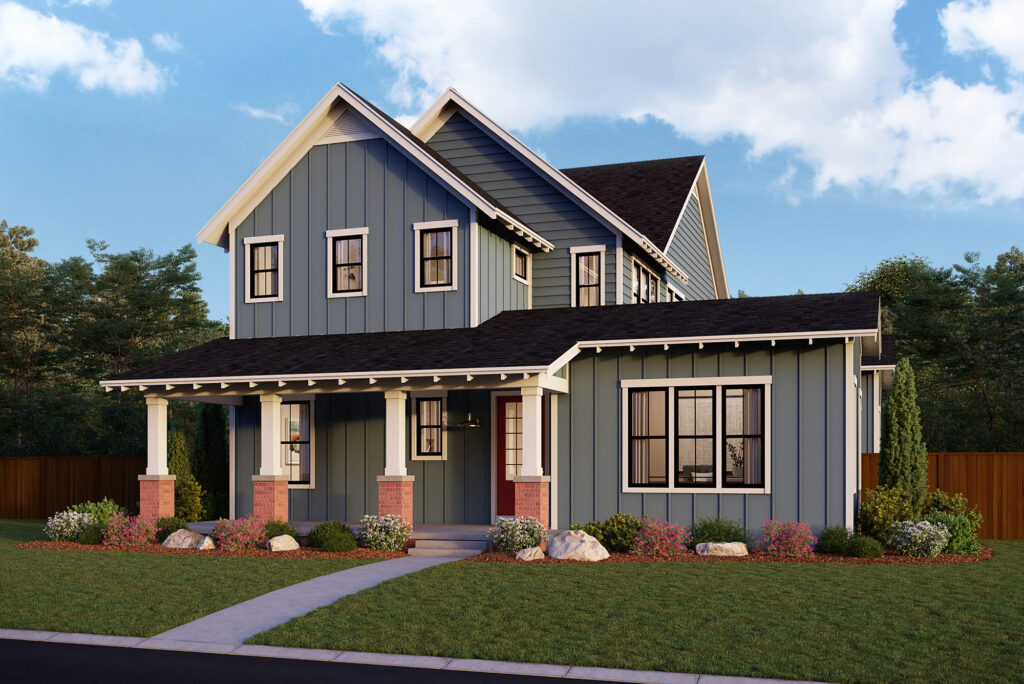 Did you know there are up to 50 new construction homes for sale in Central Park's last neighborhood, North End?
Ashley Faller on our team dug in and created a spreadsheet with all the available homes as of mid-November, with details on pricing, beds/baths, completion dates, and more.
Check out Ashley's spreadsheet here.
In case you missed it …
First inclusive playground in Denver and Aurora opens
Rebecca Fawcett had the opportunity to attend the grand opening of LuBird's Light Playground earlier this fall. Located on the west side of Stanley Marketplace, this is the first inclusive playground in Denver and Aurora.
The playground includes includes state-of-the-art handicapped accessible swings, spinners, slides, musical sensory play equipment, smooth barrier-free surfacing, and more. You can check out Rebecca's coverage here.
So there you have it, friends! Be sure to follow the Scoop on Facebook and Instagram. 
If you missed our other recent neighborhood updates, here they are:
August 2021: Inside Scoop: Spanish churros and chocolate, Popeyes across from Northfield High, yoga with puppies, sneak peek at the new (big!) QuikTrip, Aerial Cirque, and more!
June 2021: Inside Scoop: In-N-Out site update, new coffee shop (with beer!), $4.6M deal, Kung Fu Tea opens, "Shark Tank" doughnut shop is here, Epic Cycles opens, and more!
May 2021: Inside Scoop: Ike's Love & Sandwiches, Popeyes rumors, Doughnut Club coming, new hospital opens, 6 story building next to Sprouts … with a rooftop deck, and more!
April 2021: Inside Scoop: Little India coming, Tattered Cover's big news, corporate HQ planned, patio lounge to debut, dog-friendly bar with volleyball & bocce coming, and more!
March 2021: Inside Scoop: Stanley news, Raising Cane's coming, Hook & Reel for sale, a hiking trail from Central Park past Boulder, and more!
January 2021: Inside Scoop: $77m deal, Natural Grocers coming, new Sprouts tenants, Chook opens, Dirty Laundry is here, and more!
September 2020: Inside Scoop: new Starbucks gains steam, In-N-Out coming, 12-yr-old's bike ramps go big, James Beard winner opening new restaurant, and more!
July 2020: Inside Scoop: $85M deal closes, 150 jobs at new Northfield hospital, Sprouts update, Mamabird Interviews, luxury condos open with saltwater pool and beer garden, and more
May 2020: Inside Scoop: New Starbucks, farmers market is on, Sprouts opening and hiring plans (110 jobs), big real estate news, famous dumpling shop opens, and more!
March 2020: Inside Scoop: Kung Fu Tea, a new hospital, Lady Justice Brewing, a $21.1M deal closes, Carm & Gia, Stanley updates, and more!
February 2020: Inside Scoop: An Indoor Ski Hill, Beeler Park's Pho Spot, Primrose Update, Third Culture Bakery, a Famous Dumpling Shop Opening Soon, Boost Hydration, and More!
June 2019: Summer Scoop on Sprouts, Punchbowl Putt-Putt, a new Primrose, and more!
July 2019: Inside scoop: A new Starbucks, 7 new stores coming to Beeler Park, grocery store rumors, what's up with North End's pool, and more!
October 2019: Inside Scoop: Illegal Pete's, a famous dumpling shop, Cholon, two new pizza joints, a Disney store, and more!
*Focus is a residential real estate brokerage in Denver's Central Park and doesn't represent commercial, office, industrial, or other buyers/sellers*