Here at the Scoop we dig into a lot of different Central Park and northeast Denver development and business rumors. One rumor we've heard going around?
Well, there's been some recent chatter about a car dealership potentially opening in Central Park. Some of the rumors also involve a Tesla store and service center.
So what's the real story? We did some digging, and here's what we found out!
According to publicly-accessible information with the City and County of Denver, here's what the City noted could be going into Runway 35 North at 4535 N. Central Park Blvd.
"Construction of a new 30,401 sqft full service automobile dealership and service center, and associated site improvements."
Runway 35 North is the development right off I-70 where In-N-Out, Raising Cane's, and a number other businesses are currently building.
Denver also noted that the dealership might be located on Lot 9 within the Runway 35 North development. If you look at the graphic above, Lot 7 is In-N-Out and Lot 8 is Raising Cane's. I-70 is a few hundred yards below the bottom of the graphic. Central Park Blvd is just to the right of the graphic. So the new dealership would be very close to the intersection of Central Park Blvd and I-70.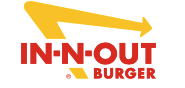 So … is Tesla moving in?
We're not sure where the Tesla rumors originated, and to be clear we have no information right now that suggests Tesla is moving in. If we had to speculate, in recent months several EV charging stations have been installed around Lot 7 – so just a few hundred feet from where the car dealership might go in.
Now that construction is moving ahead full steam at Runway 35 North, it appears those EV stations may be for In-N-Out since they're on the restaurant's pad – and perhaps not associated with Lot 9, though that's just our guess.
Also, there's currently a Tesla service center close to the intersection of Peoria and Smith – so just a bit northeast of Central Park (the address is 11951 E. 33rd Ave). However, it doesn't appear there's a Tesla store or gallery in northeast Denver. According to Tesla's website, the closest store and gallery to central Denver is in Greenwood Village – so perhaps a new location closer to downtown Denver is possible?
Regardless, at the end of the day, right now we can't confirm the rumor about a car dealership or Tesla.
We'll update everyone on the Scoop when we know more!
Focus is a residential real estate brokerage in Denver's Central Park and doesn't represent commercial, office, industrial, or other buyers/sellers. Focus and its agents make no representations, warranties, or guarantees as to the accuracy or completeness of any information in this post. Please confirm all information with your own advisors and do not rely on this post.