There's a lot going on in Denver's Central Park these days! While many local openings and developments have been on hold, things are starting to pick up.
As a co-owner of real estate brokerage Focus Real Estate, I track the latest business news around our wonderful neighborhood. If you have business updates you'd like to share, send them my way at Mariel@Focus-Realtors.com.
Before we dive in, I wanted to mention that our team has listed almost 40 homes for sale in the Denver metro in 2021. The results have been outstanding so far. We sell homes for a 1.5% listing commission if you also buy your next home with us, and 2% if you only sell with us. It's that simple. Email or DM any of our 8 brokers if you'd like to learn more.
Now, on to the business updates!
"Shark Tank" backed doughnut shop opens
The Doughnut Club recently opened in the 29th Ave Town Center. Featured on the TV show "Shark Tank," the founders were able to land a $300,000 investment from one of the investors, Barbara Corcoran.
Here's what the doughnut shop has to say by way of introduction:
"The Doughnut Club is all about good old fashioned, melt in your mouth doughnuts. We believe life is too short for total dessert deprivation, and the best part is, we ship our delectable doughnuts all throughout the country.
When you place an online order with us, our doughnuts arrive at your door plain and separated from our original, homemade toppings and glaze. This allows for a fun, DIY, customized Doughnut Club experience.
Hours are 7 am – 8 pm Monday through Saturday, and Sundays from 7 am to 6 pm.
The new Central Park Doughnut Club is located at 7302 E 29th Ave.
Kung Fu Tea brings bubble milk and tea to Northfield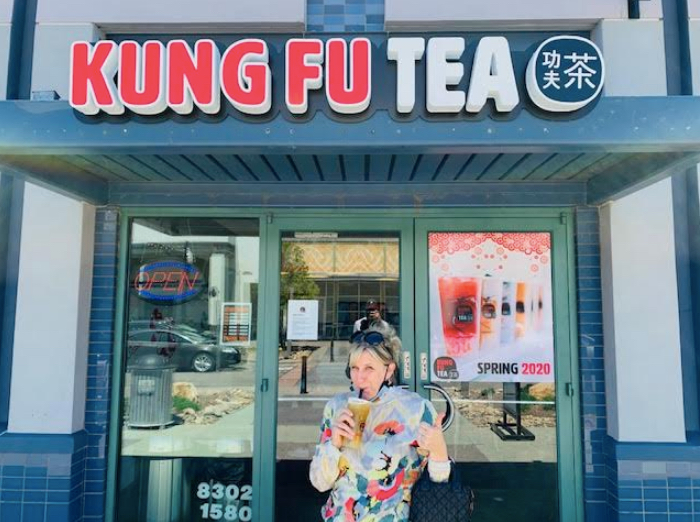 According to Kung Fu's website:
"We adhere to the spirit of Kung Fu with every handcrafted beverage. Our discipline and patience has allowed us to create a first-rate brewing process. We have committed to this ritual to guarantee an authentic taste.
By using tea leaves handpicked from the high mountains of Taiwan, premium ingredients, and sticking to our unique drink-making process, we're able to offer unrivaled bubble tea despite the increase in bubble tea shops."
Kung Fu Tea is located at 8302 E. Northfield Blvd Unit 1580.
New coffee shop and tap room opens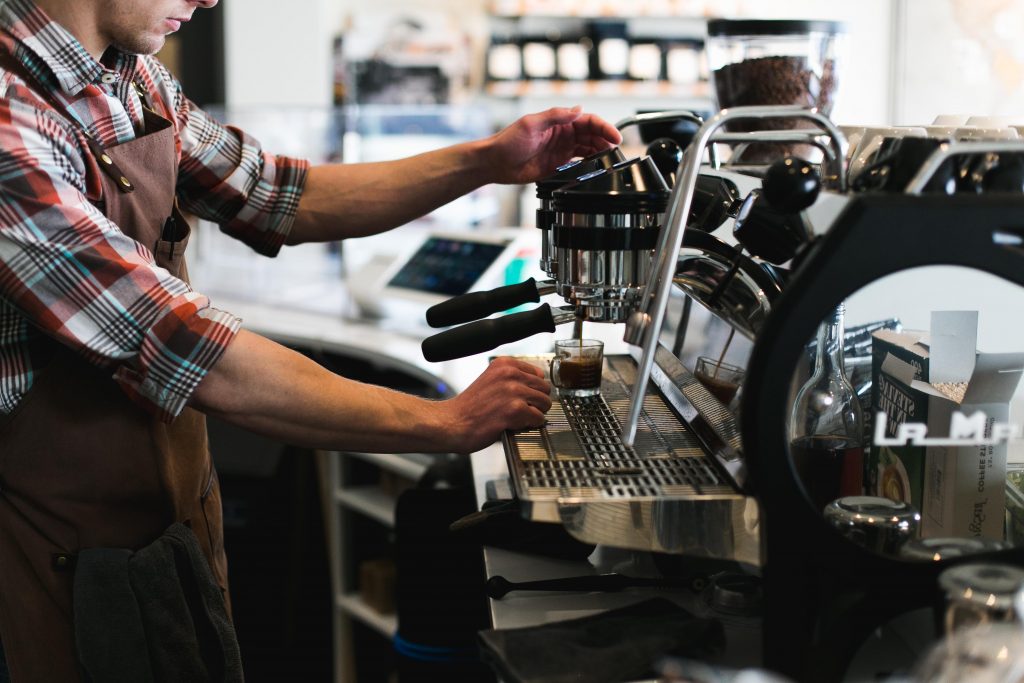 Therizo Café and Tap recently opened in Park Hill. Joe Phillips of Focus stopped by to take a tour and chat with owner Dustin Barrett. You can catch Joe's Facebook Live here. Therizo is an independent, locally-owned coffee shop and tap room located at 2890 Fairfax St. in Park Hill Commons (29th and Fairfax).
Therizo serves Sweet Bloom coffee (a local roaster in Lakewood), tea, chocolate, Santiago's breakfast burritos (yum!), and pastries from 7 am – 9 pm daily. They also have 7 rotating beers on tap from Colorado breweries, wine by the glass, cider, and hard seltzer.
You can learn more here.
Construction underway on potential In-N-Out development site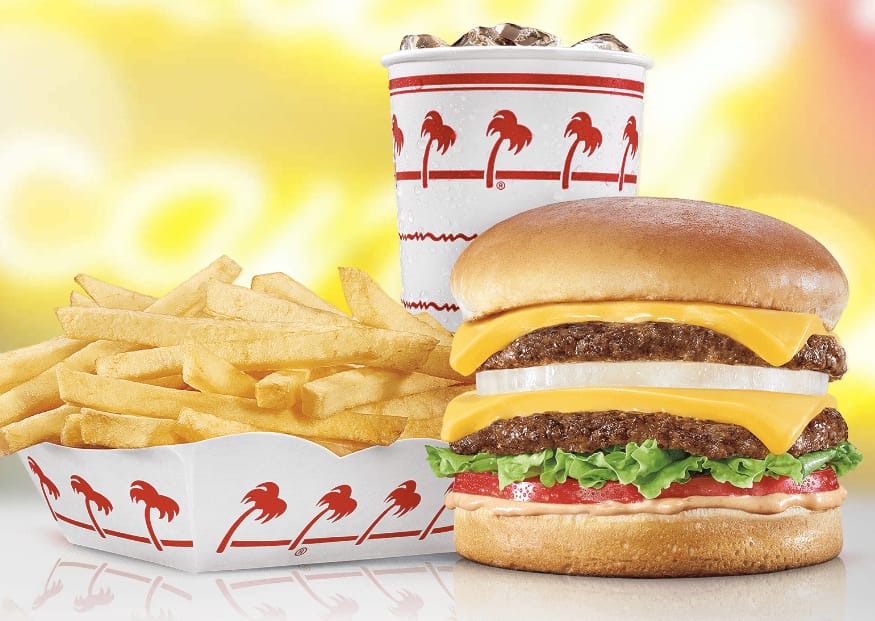 We stopped by Runway 35 North, the large development at the northwest corner of I-70 and Central Park Blvd that could be home to an In-N-Out and a number of other businesses.
As you can see, it appears preliminary work is now underway at Runway 35 North. Pipes and other construction materials are also on site.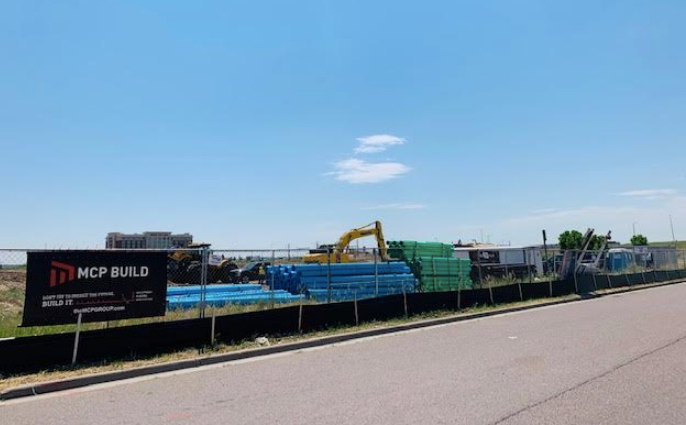 In addition to In-N-Out, another project that caught our eye recently is a proposed Raising Cane's location at Runway 35 North. Here's how the City describes the project:
"A quick serve style restaurant specializing in chicken fingers with a drive-thru. Project will include construction of the drive-thru restaurant, dumpster enclosure, parking lot and drive aisles, site lighting, and drainage facilities."
The preliminary site plan for Runway 35 North has 11 commercial lots total.
These include 3 drive-thru restaurants, 2 sit-down restaurants, 1 daycare, 1 church, 1 hotel (likely will not be a hotel, based on what we're hearing), 1 medical building, 1 ~30,000 sq ft retail tenant, and 1 bank.
We'll update everyone on the Scoop when we learn more!
9,000 sq ft playground at Stanley Marketplace under construction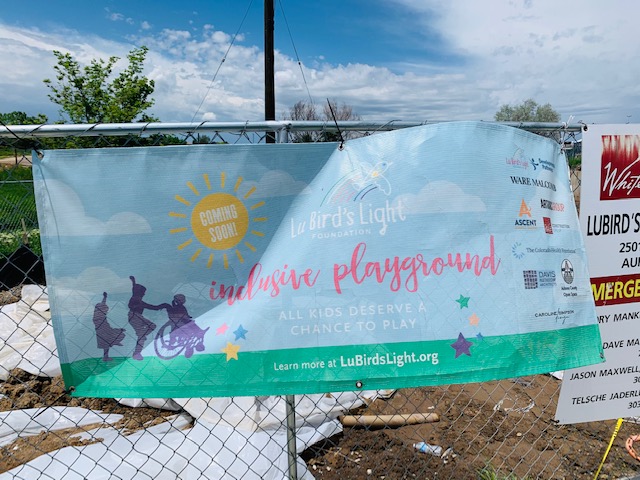 We stopped by Stanley Marketplace the other week to check on the progress of LuBird's Playground – Denver's and Aurora's first inclusive playground. As you can see construction is underway.
The 9,000 square feet of outdoor space will include state-of-the-art handicapped accessible swings, spinners and slides, musical sensory play equipment, smooth barrier-free surfacing and more Learn more at www.lubirdslight.org.
The project is currently over budget according to LuBird's website so if you can consider donating.
Northfield mall could be growing soon
The Shops At Northfield could be growing soon. Two ground pads are now being marketed for lease according to Loopnet.com. One parcel is east of Macy's and the other parcel is west of Macy's.
The parcels are being marketed as ground lease or build-to-suit opportunities, and the total square footage available is approximately 87,120 sq ft.
We're not commercial real estate brokers here at Focus, so please contact the listing brokers if you have questions: Zach Albrecht, Stuart Zall, and Kyle Framson at Zall Commercial Real Estate (zalbrecht@zallcompany.com).
"Clean Eatz" opens on Colfax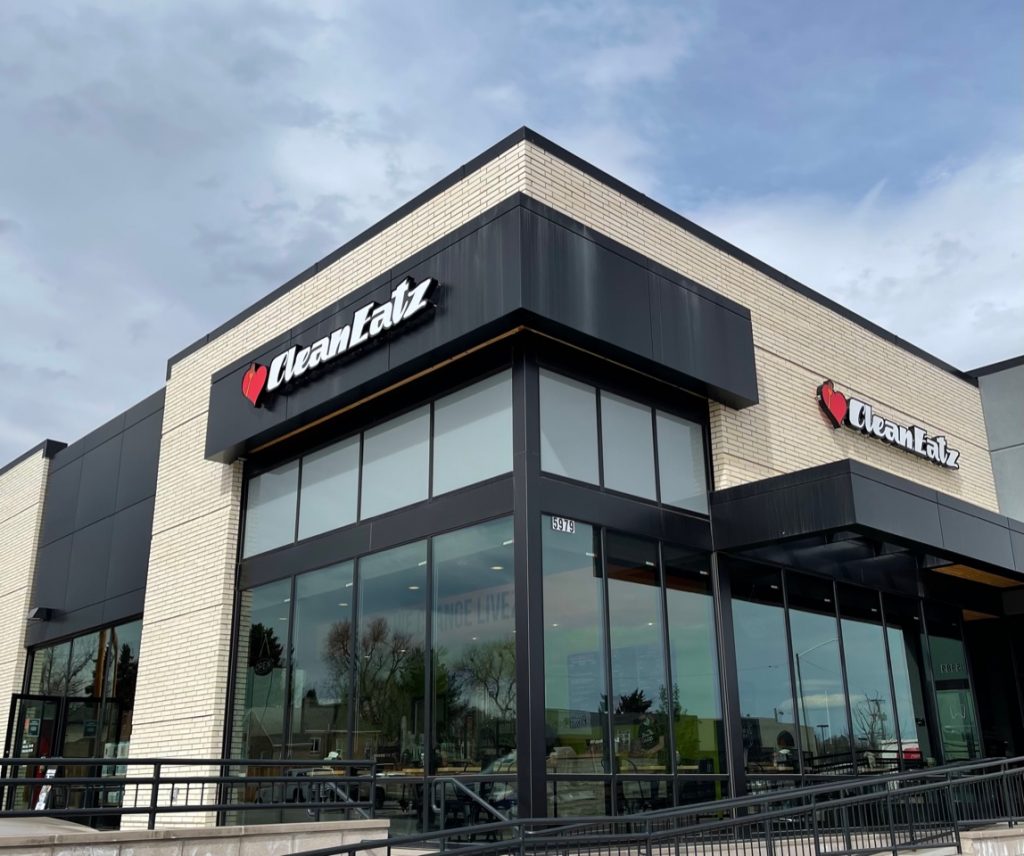 A "Clean Eatz" location recently opened up about 10 minutes from Central Park at 5979 Colfax. It's part of a beautiful new development and the café looks great. Clean Eatz is a café offering healthy food options and specializing in prepared meals to make your life easy. Joe Phillips stopped by the other day, and you can read more and watch Joe's video tour here: "Clean Eatz" Now Open Near Central Park!
Here's an excerpt of what Joe had to say about Clean Eatz:
"I love how Clean Eatz offers healthy, freshly prepared meals at about $6 – $7 per meal and you don't have to subscribe to their service…you can just look at the menu and get what you need. It's really flexible!
With the price of groceries lately I don't think I can easily prepare a fresh, clean meal for my family for less than that price. So why not pick up some of these and take a little bit of that workload off your plate a night or two a week? Or pick up a couple for easy lunches?"
Central Park bar named Denver's "Best New Bar"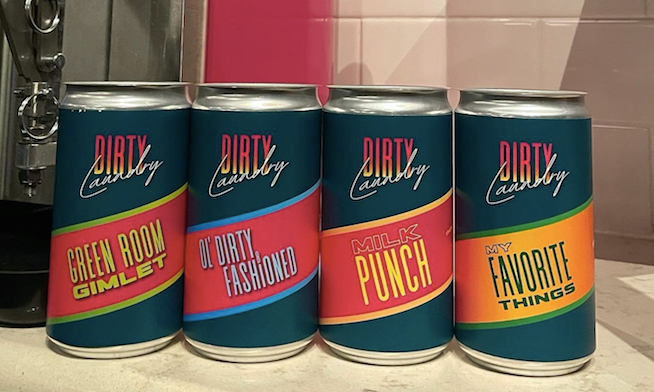 Dirty Laundry, which recently opened at 2955 Ulster Street, was named Denver's "Best New Bar" by Westword. Dirty Laundry is a neighborhood bar serving great drinks in an upbeat atmosphere with Midwestern hospitality. All of Dirty Laundry's draft cocktails, beer, and wine are available in cans for carry-out as well.
Epic Cycles opens in Beeler Park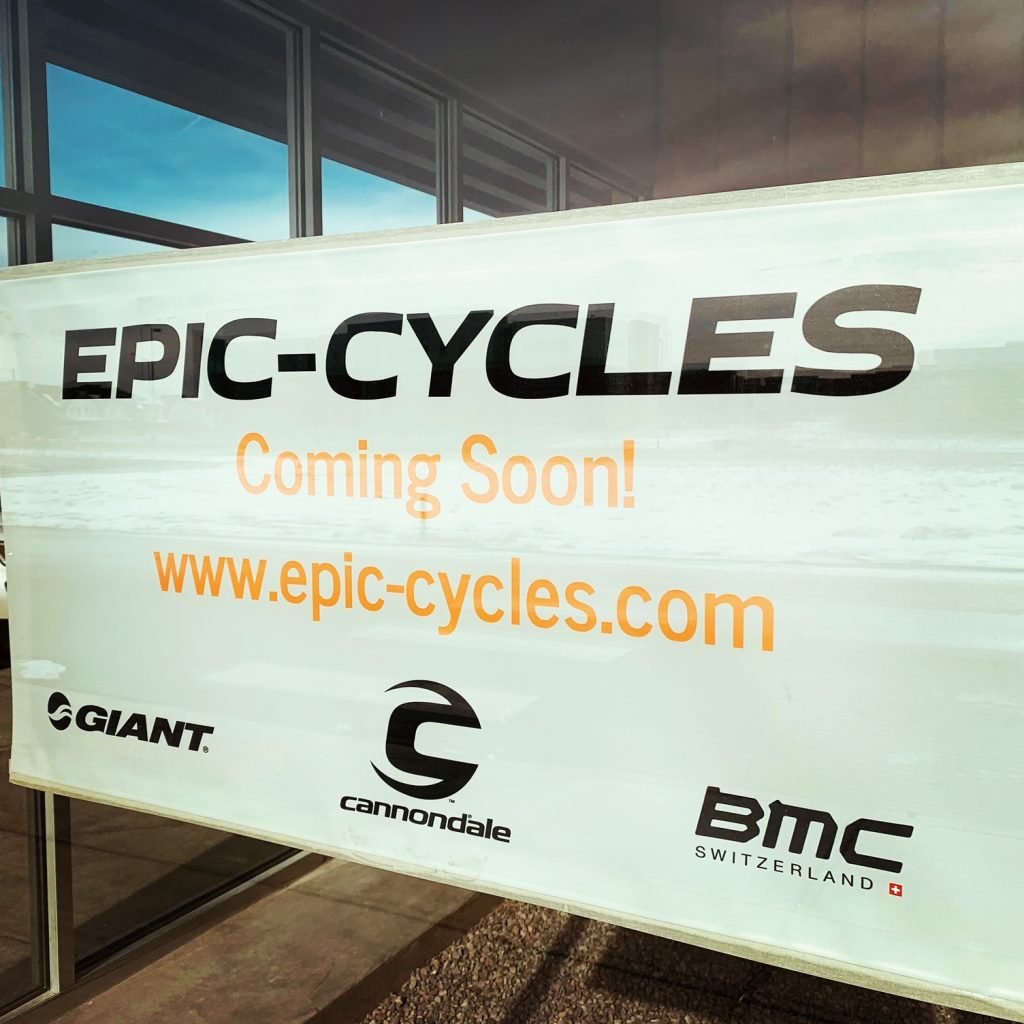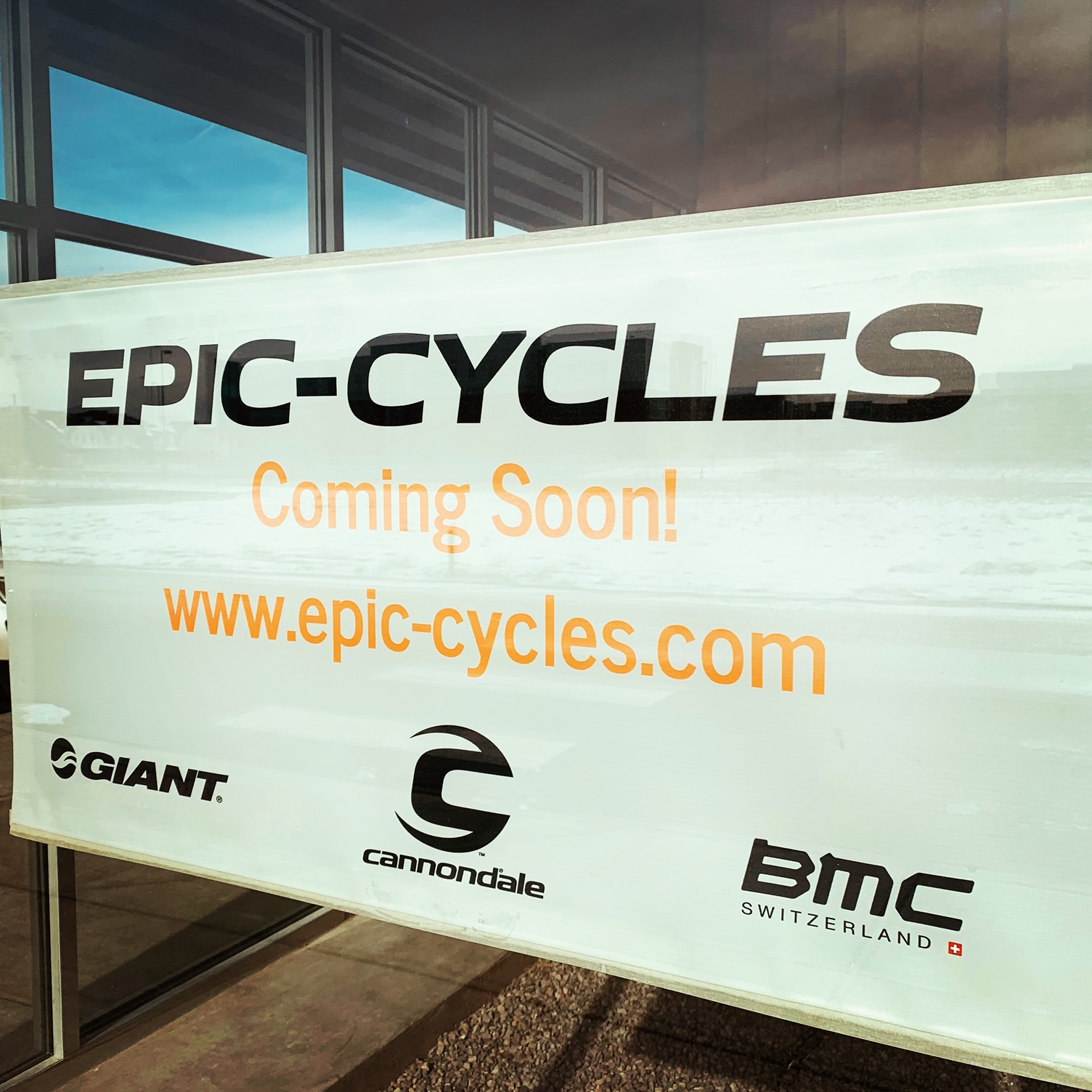 A new bike shop opened this week in the Shops at Beeler Park in Northfield: Epic Cycles. Epic told the Scoop they're super excited to be opening their second store in our neighborhood (their first store is in Delray Beach, Florida).
Here's what Epic has to say:
"Epic Cycles is a full-service community-oriented bicycle shop. We have two locations one in Delray Beach, FL and one in Denver, CO. From small adjustments to full overhauls, we service all bikes and we are happy to help you find your new ride. Our shop offers a variety of choices from all-season commuting to road racing, MTB, or just simple weather cruising bikes. We are an authorized dealer of Pinarello, BMC, Scott, Cervelo, Cannondale, Giant, Felt, and also carry kids' bikes, high-tech gear, accessories, and much more."
$4.6 million deal in Beeler Park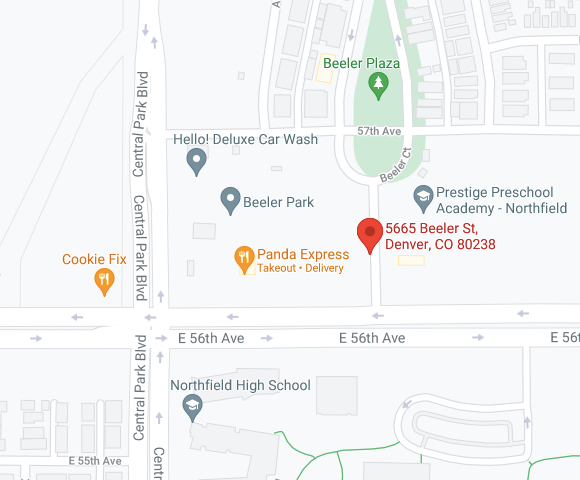 A retail strip of approximately 8,400 sq ft recently sold in Beeler Park. According to BusinessDen.com, 5665 N Beeler LLC purchased the real estate located at 5665 N. Beeler Street from Evergreen-56 & Central Park LLC.
Other recent Beeler Park news?
In case you missed our last update, Popeyes may be eyeing a new location in Beeler Park. Though we normally wouldn't include a rumor in our Inside Scoop posts, one of the local tenants in the Shops at Beeler Park posted on social media that the fast food joint was involved with the retail complex off 56th Ave.
Founded in 1972, Popeyes has a unique New Orleans style menu featuring spicy chicken, chicken tenders, fried shrimp and other regional items. Popeyes has over 2,700 restaurants in the U.S. and around the world.
Aspen Lane, a new neighborhood lifestyle boutique specializing in gifts, home decor, baby/kids wares, and women's apparel, opened earlier this spring in Beeler Park.
Aspen Lane has been part of Central Park since 2014 and is excited to serve customers in a new way. Kailee Ackerman of the Scoop has all the details, including an interview and tour of the shop with store owner and Central Park resident Mika Shreeve here. You can find Kailee's Scoop post on Aspen Lane here.
Aspen Lane is also sponsoring a snow cone stand this summer at The Shops at Beeler Park and is looking for local youth/ high school / organizations to partner with and to raise some money for your cause (please reach out to marissa@aspenln.com for more).
Nail salon opens next to Sprouts
Kendall's Nail Lounge recently opened in the retail strip next to the new Sprouts on Central Park Blvd.
According to Kendall's website:
"Kendall's Nail Lounge is a perfect place for you to celebrate your special event such as a birthday, bridal party, graduation, etc. We will give a discount if you book the event here with us in advance with a party of 10 or more people. We do serve complimentary drinks. We want you to have the most comfortable and relaxing time at Kendall's Nail Lounge."
Kendall's is located at 8300 Central Park Blvd.
In case you missed it …
Is Ike's Love & Sandwiches coming next to Sprouts?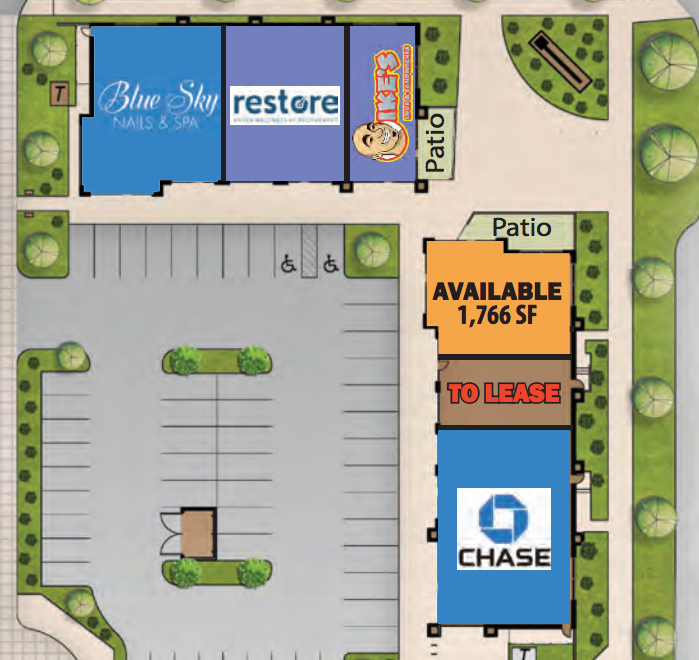 A new site plan for the two retail strips on Central Park Boulevard, adjacent to Sprouts, show an Ike's Love & Sandwiches occupying the northeast end cap. Ike's restaurant chain started in San Francisco just shy of 15 years ago and currently boasts more than 55 locations. We're working to confirm that Ike's is moving in and will post updates on the Scoop.
If you're not familiar with Ike's, here's what you need to know (from Ike's website):
"Ike's first opened its door on Halloween of 2007. The man behind the sandwich, Ike Shehadeh, always puts his customer's happiness first. That is what sets Ike's Love and Sandwiches apart from the rest. When you come to Ike's, it is our goal to make you feel like the unique individual that you are.
If that isn't enough to set us aside, did I mention "Ike's Dirty Secret Sauce" is spread on every sandwich and baked right into the bread? With over 500 sandwiches to choose from, no wonder why we're the best sandwich shop in town! Mmmmm… are you hungry yet?"
2 new "Coming Soon" listings of ours!
8945 E. 34th Place
$985,000. This 5 bedroom, 4 bathroom, 3,591 square foot beauty is across from Yosak Pocket Park in highly sought after Central Park North. Two blocks to
Central Park, six blocks to Jet Stream Pool.
Currently listed as a "coming soon" in the MLS. I'm excited to be listing this home later this week!
5046 Valentia Street, #102
$599,000. This 3 bedroom, 3.5 bathroom, 2,379 square foot townhome is in Central Park's Conservatory Green neighborhood. This home is ultra low maintenance and 100% move in ready.
Currently listed as a "coming soon" in the MLS. This is another home we're excited to hit the market later this week!
If you missed our other recent neighborhood updates, here they are:
May 2021: Inside Scoop: Ike's Love & Sandwiches, Popeyes rumors, Doughnut Club coming, new hospital opens, 6 story building next to Sprouts … with a rooftop deck, and more!
April 2021: Inside Scoop: Little India coming, Tattered Cover's big news, corporate HQ planned, patio lounge to debut, dog-friendly bar with volleyball & bocce coming, and more!
March 2021: Inside Scoop: Stanley news, Raising Cane's coming, Hook & Reel for sale, a hiking trail from Central Park past Boulder, and more!
January 2021: Inside Scoop: $77m deal, Natural Grocers coming, new Sprouts tenants, Chook opens, Dirty Laundry is here, and more!
September 2020: Inside Scoop: new Starbucks gains steam, In-N-Out coming, 12-yr-old's bike ramps go big, James Beard winner opening new restaurant, and more!
July 2020: Inside Scoop: $85M deal closes, 150 jobs at new Northfield hospital, Sprouts update, Mamabird Interviews, luxury condos open with saltwater pool and beer garden, and more
May 2020: Inside Scoop: New Starbucks, farmers market is on, Sprouts opening and hiring plans (110 jobs), big real estate news, famous dumpling shop opens, and more!
March 2020: Inside Scoop: Kung Fu Tea, a new hospital, Lady Justice Brewing, a $21.1M deal closes, Carm & Gia, Stanley updates, and more!
February 2020: Inside Scoop: An Indoor Ski Hill, Beeler Park's Pho Spot, Primrose Update, Third Culture Bakery, a Famous Dumpling Shop Opening Soon, Boost Hydration, and More!
June 2019: Summer Scoop on Sprouts, Punchbowl Putt-Putt, a new Primrose, and more!
July 2019: Inside scoop: A new Starbucks, 7 new stores coming to Beeler Park, grocery store rumors, what's up with North End's pool, and more!
October 2019: Inside Scoop: Illegal Pete's, a famous dumpling shop, Cholon, two new pizza joints, a Disney store, and more!