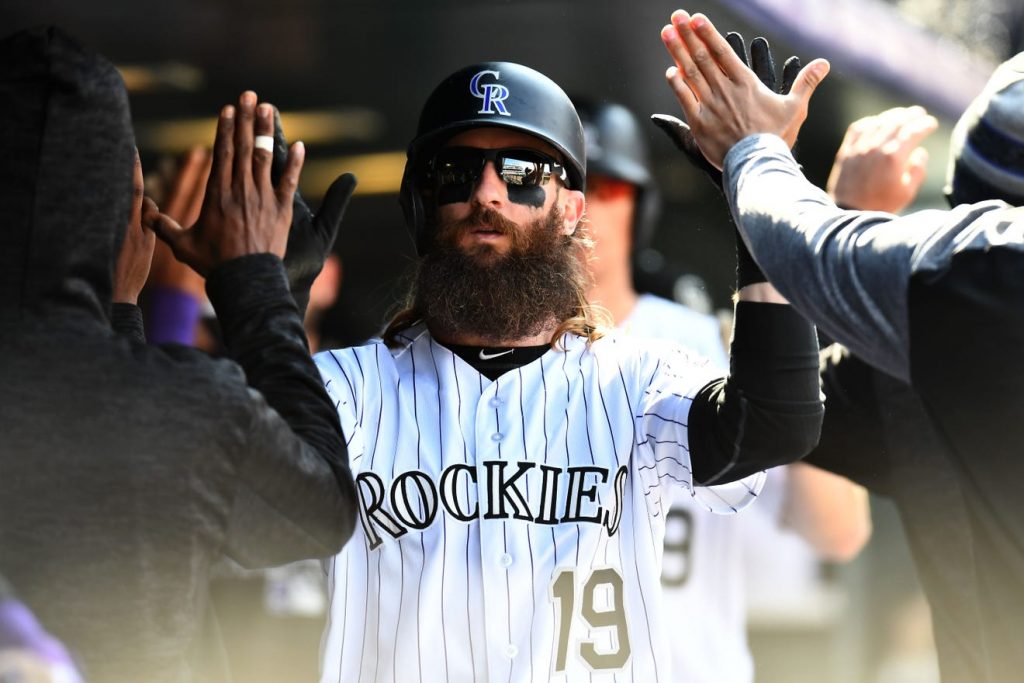 Spring is finally here! If you've lived in the area for a while, you've come to know the month of April as the weather becoming incredibly warm (and then a massive snowstorm or 2 hit) and Colorado Rockies baseball opening day!
For the years that I've attended Coors Field, I always admired how clean it seemed. They've definitely stepped it up this year. The Ballpark is constantly being cleaned by a dedicated cleaning crew. Hand sanitizer stations are abundant everywhere. And everyone working at the stadium will be required to have their temperatures taken before their shift begins. Staff will also be wearing appropriate PPE based on their job responsibilities.
Ticketing
The Coors Field ticketing office has done a nice job facilitating the ticket sales. They are offering tickets first to season pass holders with a limited number of tickets available to single games. Tickets will only be sold in groups of 2, 3, or 4 seating pods. The seating pods are found throughout the stadium ensuring no pod has anyone sitting in front or behind each pod to allow for additional social distancing between groups. No paper tickets will be issued this season, and everything will be done electronically through the MLB app. The reason for this is to allow for contact tracing. Each ticket will also have a designated gate entry and exit as only half of the turnstiles will be open.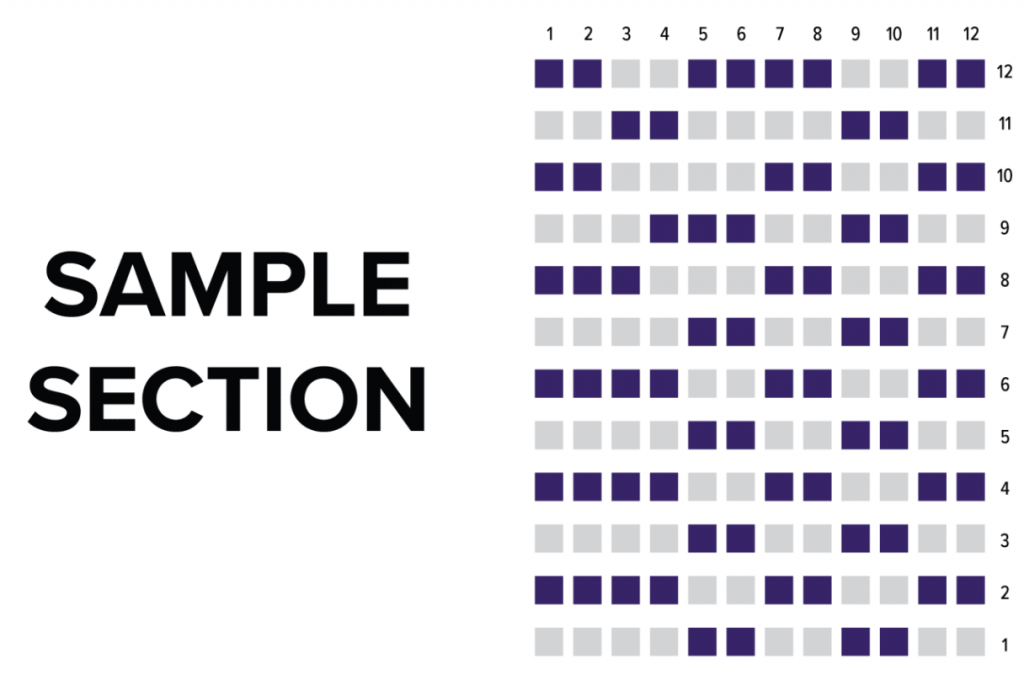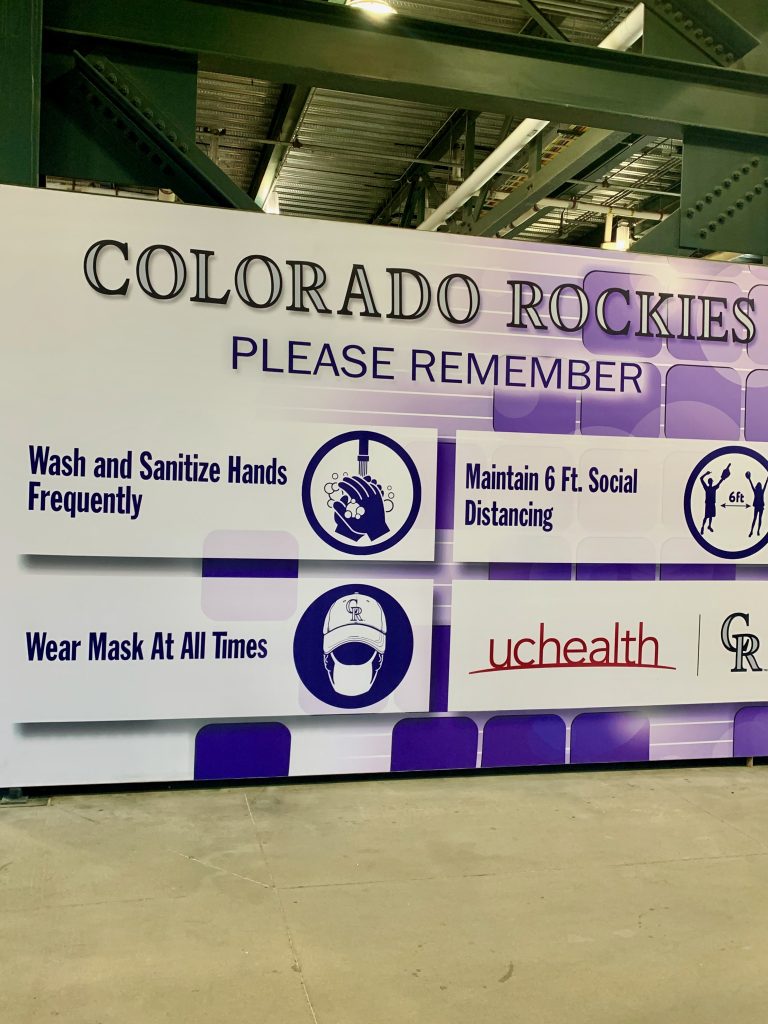 There are signs everywhere throughout the stadium promoting hand washing, social distancing, and other health and safety protocols. There are arrows throughout the corridors of the stadium directing foot traffic into a one-way direction.
If you are interested in a suite, they are still available but are capped at 40% capacity (example, a 20-person suite has a maximum capacity of 8 people). The suites will not have the option of a buffet and there will not be dedicated suite staff.
If you're hungry or need a beer, all the concession stands around the ballpark will be open with 240 out of 495 register lines to allow for maximum social distancing. However, there will not be any vendors walking the aisles and stairs offering goodies for purchase while in your seat. Condiments such as ketchup and mustard will be available in single packets, and all concessions are credit or debit card only. Cash will not be accepted at the concession stands. Tables and picnic benches normally found in the corridors are closed as all eating and drinking has to happen in your ticketed seat. All guests ages 2 and over will be required to wear face coverings at all times while inside the Ballpark, unless they are actively eating or drinking in their ticketed seats.
All stores throughout Coors Field will be open at allowing limited capacity and the dressing rooms are all closed. Kiosks are also open and have directional arrows promoting one-way traffic.
If your family is like mine, your kiddos probably look forward to playing at the playground when going to Coors Field. Well, unfortunately, all of the playgrounds are closed this year. Hopefully they'll be open again next year! Dinger also will not be making any in-game appearances. The music, announcements, and video that is usually very loud will be at a minimal volume to allow fans to speak to one another without being forced to shout over the announcements. And finally, players are discouraged from interacting with fans by throwing foul balls into the stadium. And there will be no pre-game or post-game events. I know, a lot of "no's", but if this is what we need to do to be safe and bring baseball back, then I'm all for it!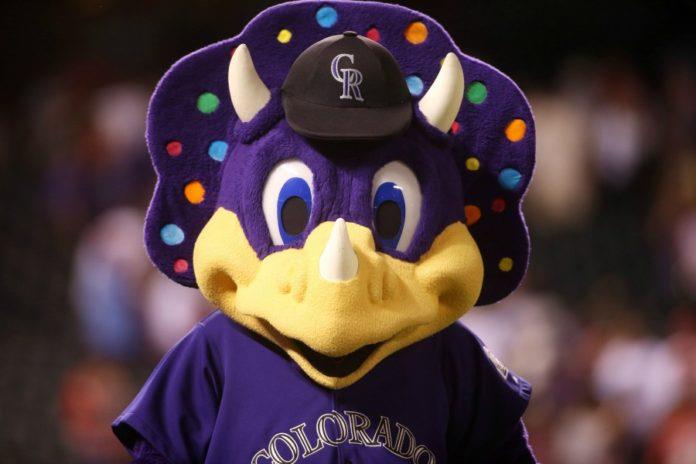 Coors Field also has an emergency room with 1 ER doctor and 7 paramedics at each game. There are also two dedicated isolation rooms for fans who feel they may be having symptoms.
Player Rules
If you are an actual baseball player, you have to follow certain protocols as well (hey, you never know who will be reading this blog post! Ha!). All visiting teams and umpires must abide by the MLB's Operation Manual which has strict protocols when it comes to travel, access to players and coaches and testing and monitoring. All players, coaches and umpires will conduct health screenings such as rapid testing, temperature taking, and must report any and all symptoms.
All contact between the home team and visiting team will be limited to in-game activity only. There is a restricted area where only players, coaches and umpires may enter. Any and all media interviews must be conducted virtually via Zoom. No face-to-face interviews at this time.
2021 MLB All Star Game
In case you haven't heard this awesome news, let me share it with you: Coors Field will be hosting the 2021 MLB All Star Game! The 91st Midsummer Classic game will take place on July 13, 2021. Other than the actual game on the 13th, there will be the infamous homerun derby AND MLB Draft! What a fun week this is going to be in Denver!
The last time Coors Field hosted the All-Star Game was in 1998.
HERE is the announcement from Governor Jared Polis.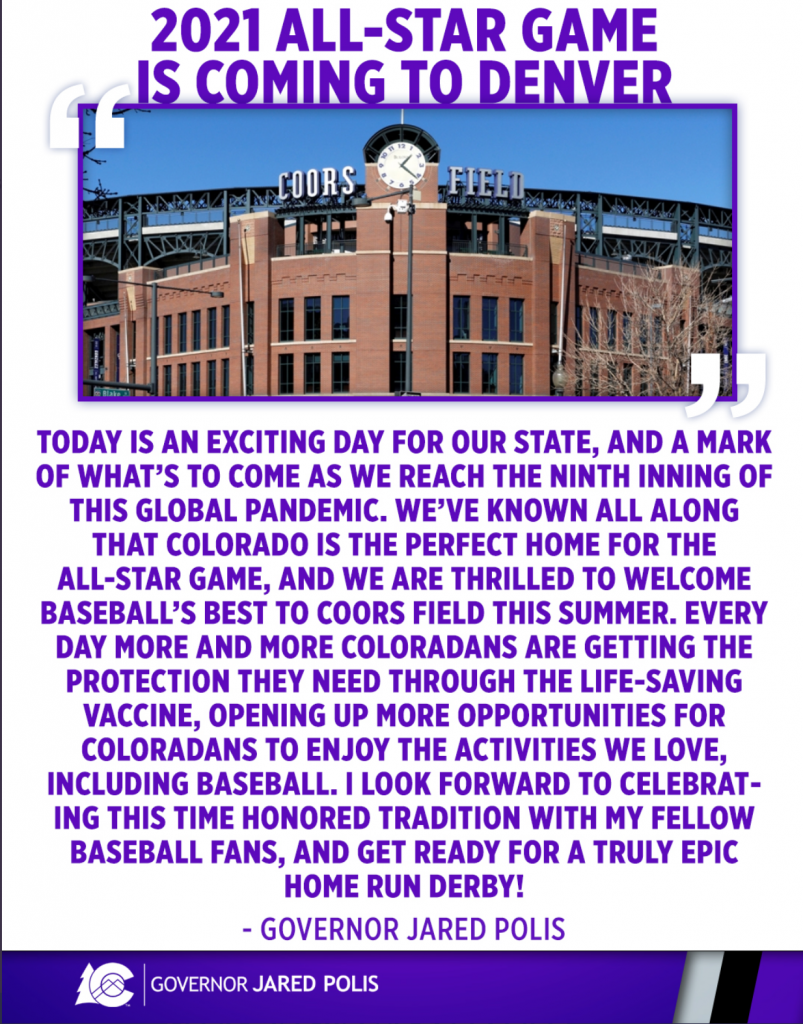 Transportation
One of the best things about living in Central Park (in my opinion) is the RTD A-Line train. This is the easiest way to get to and from Coors Field. The train departs Central Park station every 15 minutes (every 30 minutes after 7:00 pm) and takes about 12 minutes to get from Central Park to Union Station where Coors Field is a quick 3-block walk away. The total price for a roundtrip ticket for an adult is $6. RTD has done a great job getting folks where they need to be all while complying with Covid-19 Protocols (see RTD's Covid Protocol HERE).
"All passengers are required to wear face masks while on RTD services. Capacity is limited to approximately 15 passengers per bus, 20 on larger buses, and 30 riders per rail car. If you are unable to maintain social distancing, do not board. If necessary, busses will bypass stops so that social distancing can be maintained. Limit time spent in RTD stations to 10 minutes." (RTD website)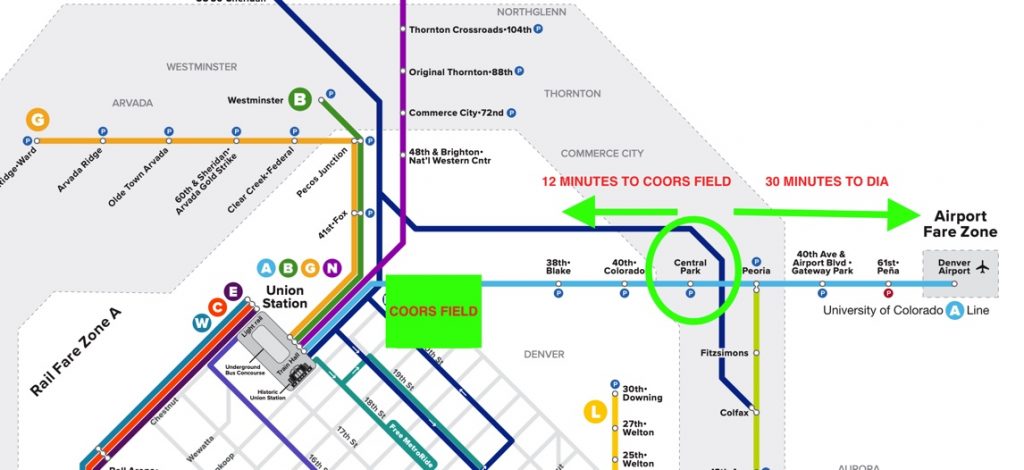 Cheers to an awesome and safe Rockies season!
For more information about how Coors Field is implementing safety measures, click HERE
To obtain tickets to a Colorado Rockies game, click HERE