Like many of you, our attention has been focused on so many important issues recently, from COVID-19 and our local healthcare workers, to racial inequality and the valiant efforts to re-name our community, to the safety and education of our children and teachers as we get closer to the new school year.  While all this is going on, we wanted to pause and update everyone on recent business news in our neighborhood.  We're also hoping that by providing these updates a few of our friends and readers out there will order from and/or visit local businesses and help support them during these difficult times, or perhaps those who are looking for employment might find a new opportunity at one of the companies we mention.
Before I dive in, I wanted to add that all the businesses we speak with when we're compiling our Inside Scoop updates are complying with State/City rules, practicing safe social distancing, and taking precautions to help ensure the safety of their employees and customers. If you'd like to learn more about each businesses' COVID-19 plans, you can generally find information on each businesses' Facebook, Instagram, and/or website. For the sake of space we didn't include everyone's COVID-19 plans in this post, but many of our local businesses put an incredible amount of time and effort into finding safe and compliant ways to operate, which is great news!
1.  Breakthru Beverage building sells for $85.7 million
The building leased to Breakthru Beverage Group, which is located at 3980 Central Park Boulevard just south of I-70 next to the new Starbucks, recently sold for $85.7 million according to BusinessDen. Breakthru Beverage Colorado has served the Colorado market for more than 20 years and currently holds the largest share of the Colorado spirits and wine market. It's also the leading craft and import beer distributor in the state.
Breakthru opened the Denver facility on Central Park Blvd. in 2017, consolidating the company's three Aurora offices into one central location that features state-of-the-art warehousing space, an Alchemy room and 85,000-square-foot corporate office space.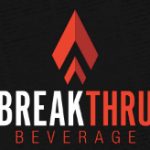 The purchaser of the 647,483 sq. ft. building is an investor advised by Zurich Alternative Asset Management LLC of New York.
2.  Stanley Farmers Market open on Fridays
The Stanley Farmers Market is now open every Friday from 9 AM to 1 PM, with 20+ vendors, fresh fruits and veggies, and more.
3.  280 luxury apartments – with a saltwater pool, a golf simulator, a beer garden, and more – opens in Bluff Lake
Solana, a new luxury rental community, opened several weeks ago in Bluff Lake.
The 280-unit development includes a mix of one, two, and three-bedroom residences, with rental rates starting at $1,549 per month.
"Solana Stapleton is perfectly primed to serve the housing needs of the 25,000+ workers and students at the adjacent and growing Fitzsimons/Anschutz Medical Campus, while enjoying the unsurpassed location and amenities offered by the Stapleton community," said Jason Smith, Partner with ReyLenn Properties. "The community is literally at the three-way convergence of the light rail network with direct links to Downtown Denver, Denver International Airport, and the Denver Tech Center."
The facility includes an onsite a saltwater pool, spa, fitness center with yoga and spin studio, an indoor basketball court, an HD golf and sports simulator, an outdoor beer garden with gaming and a pizza oven, a food truck court, and community gardens. A stand-alone coworking space has also been built into the development.
Located on a 9.75-acre total site area, Solana also is host to a nearly 12,000 square foot clubhouse, a pet grooming facility, a dog park, bocce ball courts, outdoor pool table, a bike and ski maintenance facility, and more.
Solana is now open and currently has 90 units available for immediate occupancy. To learn more, visit www.solanastapleton.com.
4.  Prestige Preschool building in Beeler Park sells for $6.56M
5668 N. Beeler Street, the building Prestige Preschool in Beeler Park is located in, recently sold for $6.56 to McCain LLC according to BusinessDen.
The 11,083 sq. ft. building includes a 12,000 sq. ft. outdoor play area on 1.46 acres of land.
5.  New 40 bed hospital in Northfield hiring for 150 positions; eyes early 2021 opening
If you've driven down Central Park Boulevard in Northfield recently, you might've noticed the large new building going up just a few hundred yards north of I-70. This new structure is the future home of Reunion Rehabilitation Hospital Denver, a 48,510-square-foot, 40 bed hospital.
The hospital will be managed by Nobis Rehabilitation Partners and care for people with debilitating illnesses and injuries such as stroke and brain injury, as well as other complex neurological and orthopedic debilitating conditions.
In a statement on Nobis's website, Nobis says it will hire for 150 positions. These positions include specialists in rehabilitation nursing, physical therapy, occupational therapy, and speech therapy, among other positions. Knowing how many health professionals there are in our community (and also being a former Children's Hospital employee myself), here at the Scoop we're all excited about the prospect of adding a large medical provider like Reunion. We'll be sure to update everyone when we hear more about specific hiring plans.
Based on what we're hearing here at the Scoop, we're anticipating a Q1 2021 opening. I snapped the pictures in this post the week of July 6, and as you can see construction is well underway. Based on what I've seen from a construction standpoint, it certainly seems an early 2021 is possible.
The new hospital is located 4650 Central Park Boulevard, less than a mile from the Shops at Northfield Stapleton, and just south of the new Home 2 Suites by Hilton. The custom-built hospital is being designed by Perkins & Will, a healthcare architecture firm based in Dallas. Denver-based Saunders Construction is the General Contractor.
6.  New Northfield hotel accepting reservations starting October 24th
For those wondering when the new Homes 2 Suites hotel in Northfield is opening, here at the Scoop we did some sleuthing and the first reservations we could book start on October 24th – so we're assuming the hotel will open in late October.  This anticipated opening date appears to synch with what we see from a construction standpoint when we're driving up and down Central Park Boulevard.  Signs are up, landscaping is in, and the exterior of the hotel looks like it's almost finished.
Homes 2 Suites is an all-suite extended-stay hotel.
The hotel is located on Central Park Boulevard and 46th Street, next to the new Reunion Rehabilitation Hospital Denver.
7.  Local business Mamabird Interviews empowers women of color
Mambird Interviews lifts up, empowers, and opens doors for women of color by creating invaluable keepsakes for families – recorded interviews of your loved ones.  How does it work?
The amazing young women of Mamabird will capture the essence of your loved one in a Zoom online interview that will one day become an invaluable time capsule. Think of the person in your life that you have lost that was most important to you. What price would you put on having a recorded interview with them?
Be sure to check out Joe Phillips' article and interview on Mamabird here and help support this wonderful cause.
8.  Sprouts on Central Park slated to open August 5
The new Sprouts in the A Line Square development next to the light rail station is scheduled to open August 5th. The new grocery store will be approximately 30,000 square feet.
The larger Sprouts project – A Line Square – was originally slated to include additional retail, a Chase bank branch, a 190,000 square foot office building tentatively called "Central Park Station One," and condominiums and townhomes.
The new 30,000 square foot Sprouts is located at 3555 North Central Park Boulevard and is bringing approximately 110 full- and part-time jobs to the area. You can apply online at sprouts.com/careers.
Here at Focus Real Estate we've been following the condominiums and townhomes part of this transformative in-fill project closely. Right now we're expecting that approximately 130 condos – mostly 1 and 2 bedrooms – will be built on the Sprouts parcel, just west and north of the new grocery store. These condos will be about 50 yards from the entrance to Sprouts and about 500 yards from the Central Park light rail station, making them some of the most walkable condos we've seen in the neighborhood. On the townhome front, we're anticipating fewer than 40 units total.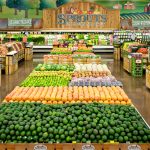 Shoot me an email at Mariel@Focus-Realtors.com if you'd like to learn more about the condos and townhomes. Though of course there's a lot in flux everywhere at the moment, I'm happy to download what I know right now. Similar to our detailed North End updates, we'll be sure to give you the inside scoop on all the details you need to know about living next to Sprouts and the light rail station.
In other grocery store related news, for those of you who can't wait for Sprouts to open and are willing to drive a bit, Natural Grocers' new store in Green Valley Ranch opened a few weeks ago. The new store is located at and Tower Road, which is about 10 miles east of Northfield.
9.  Apartments slated for north of the old airport traffic control tower
According to a recent Denver Business Journal article, a California- based company, ReyLenn Properties, is proposing a 307-unit project on the 4.5-acre parcel at the northwest corner of Central Park Boulevard and East 32nd Avenue. A second 246-unit project is proposed for 3.76-acre site in Beeler Park at the northwest corner of East 56th Avenue and Boston Court.
Check out Joe Phillips' Scoop article here to learn more about the new apartment complexes.
10.  Johnson & Wales 25 acre campus closing
Johnson & Wales recently announced it is closing its Denver campus, which is located at 7150 E. Montview Blvd. in the South Park Hill neighborhood. The campus is approximately 25 acres large.
11.  YogaSix opening soon in Northfield
YogaSix is opening soon at The Shops at Northfield. YogaSix is also hosting pop up classes in the plaza in Northfield on Sunday July 12th and July 19th. You can call or email to reserve your spot.
YogaSix is modernizing the centuries old practice of yoga and creating a community that is driven by welcoming everyone to a fun, empowering yoga experience. At YogaSix the belief is that everyone can benefit from the mind-body experience of yoga. They'll connect you to the right practice and do everything to make it the best 90-minutes of your day.
12.  Third & Logan and Elita Speciality Market & Kitchen open in the Stanley Marketplace
The Stanley Marketplace recently welcomed two new businesses to its list of locally owned offerings:  Third & Logan, a collaboration between Third Culture Bakery and Logan House Coffee Co., and Elita Specialty Market & Kitchen, a Latin- and Mediterranean-inspired butcher shop and grocer.
The Scoop's friend Bryant Palmer wrote a great article that covers the two new food options if you'd like to learn more.  Don't miss the video of the Scoop's Joe Phillips at the bottom of the article where he tours Third & Logan and Elita Specialty Market & Kitchen.
Also, if you haven't stopped by, the Stanley Marketplace is open for business.  Go check it out and support local small businesses!
13.  Gravity Haus, with local ties, opens in Breckenridge
Gravity Haus, a modern adventure hotel and community with ties to our neighborhood, recently opened in Breckenridge.
Gravity Haus aims to curate a sustainable experience for our adventure loving community specializing in uniquely designed guest rooms, functional coworking spaces, world class guided experiences, thoughtfully crafted food and cocktails, and holistic training and recovery.
Check out the Scoop's Facebook page as Joe Phillips tours Gravity Haus with local resident and Merritt Hopper.  You can also learn more at Gravity Haus' website.
14.  New car wash opens in Beeler Park
The Hello Car Wash in Beeler Park opened on July 2nd. The new car wash is located at 5690 Central Park Blvd.
So there you have it! If you're a business owner out there and would like to get the word out about your opening or re-opening or other information about your business, shoot me an email and we'll look at adding you to our next update! We know there are a lot of small and local businesses out there, and this update isn't nearly comprehensive, so shoot me a note at Mariel@Focus-Realtors.com.
If you missed our other recent retail updates, here they are:
May 2020: Inside Scoop: New Starbucks, farmers market is on, Sprouts opening and hiring plans (110 jobs), big real estate news, famous dumpling shop opens, and more!
March 2020: Inside Scoop: Kung Fu Tea, a new hospital, Lady Justice Brewing, a $21.1M deal closes, Carm & Gia, Stanley updates, and more!
February 2020: Inside Scoop: An Indoor Ski Hill, Beeler Park's Pho Spot, Primrose Update, Third Culture Bakery, a Famous Dumpling Shop Opening Soon, Boost Hydration, and More!
June 2019: Summer Scoop on Sprouts, Punchbowl Putt-Putt, a new Primrose, and more!
July 2019: Inside scoop: A new Starbucks, 7 new stores coming to Beeler Park, grocery store rumors, what's up with North End's pool, and more!
October 2019: Inside Scoop: Illegal Pete's, a famous dumpling shop, Cholon, two new pizza joints, a Disney store, and more!