There are so many restaurants to choose from in Breckenridge. Most consist of chicken fingers and fries, not to say that isn't great after a day of skiing but check out some of my choices for great bites next time you're in Breckenridge.
Grab a burrito to go or stay and enjoy one of the amazing pastries. Cool river is also known for having a fantastic gluten-free and vegan selection.
Come get the largest piece of pizza you've ever seen! Ale house is thin crust, jersey style pizza hot out of the pizza oven.
Rooted in Italian cuisine, Radicato serves family style traditional Italian with handmade pasta, encouraging sharing food and conversations with friends and family.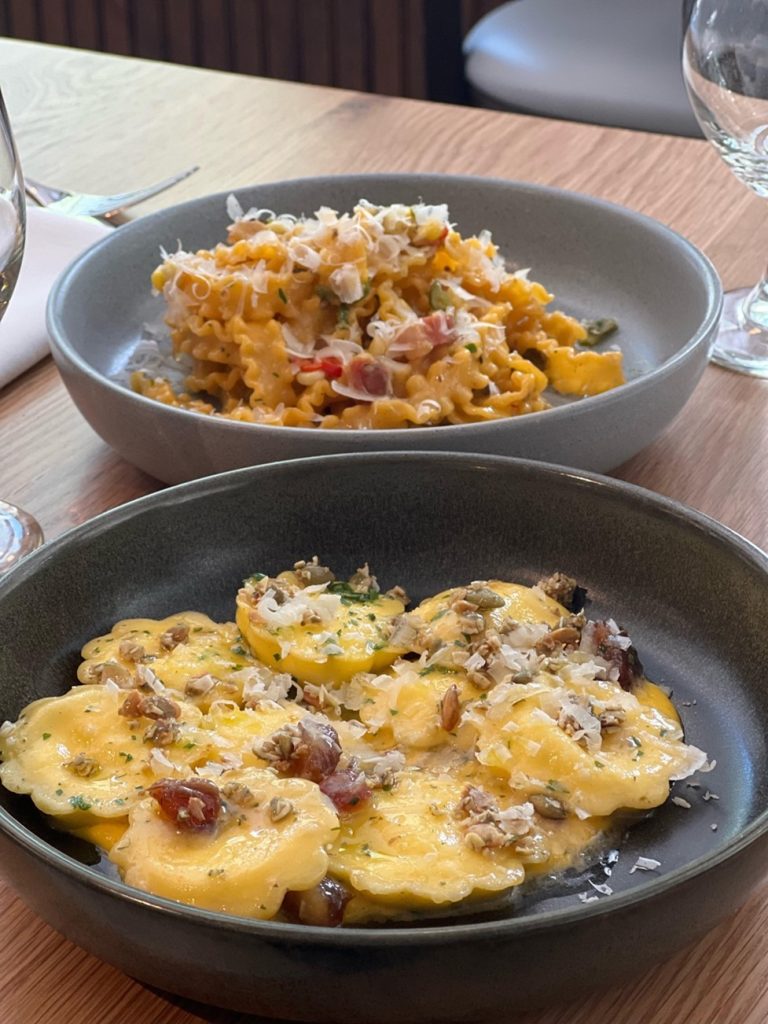 Rootstalk is a new-American restaurant serving approachable seasonal food. Voted by locals, Best Restaurant in Summit County!
Take the whole family to Eric's to play arcade games and enjoy their famous baked wings!
Peak of Asia has the best selection of Pho from traditional Vietnamese chicken and seafood, it's the best spot to warm up in the winter.
By Far, the best sushi in town. Mountain Flying fish has great connections when sourcing their fish from around the world. There is always a huge selection of fresh fish, especially being in a land locked state.
Stop in for a glass of wine…or two…or three. Carboy Winery is one of the few that are changing the beer state to a wine state! Their appetizers are amazing as well.