If you're looking for a new home in Central Park and you haven't seen Thrive Home Builder's "Vitality" series yet you're missing out!

In this post we'll cover 10 of our favorite features about this innovative new home series. But before we dive in let's give you an overview of the series to make sure it might be a good fit for you.
The Vitality series has two floorplans.  The first is the Renew and the second is the Revive.  They can have 3-5 bedrooms and are approximately 2,400 – 2,500 sf not including the optional finished basements.  
Thrive will have 26 lots available for this series in the second half of North End (the last area in Central Park!) and those lots will start to officially be released for purchase in mid-October.
Even though they aren't available yet the builder is accepting reservations from serious prequalified buyers on lots. At this point, there are only 5 lots that don't have a reservation, so time is of the essence if you like what you see! (And fyi we imagine some buyers may fall through on their reservations, so a few more spots may open up)
Ok, that's the brief overview…now let's jump into our top 10 favorite features about this home series:
1. The optional package drop closet on the front porch!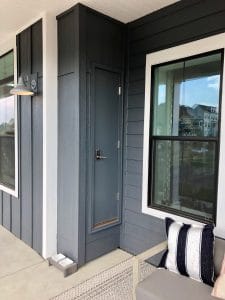 Tired of worrying about your packages being taken off the porch while you're at work or out of town? Thrive has wisely added an optional package drop closet on the front porch that gives delivery providers a secure place to store your package. Love it! Smart innovation on Thrive's part.
2. The mud room with built in charging drawer.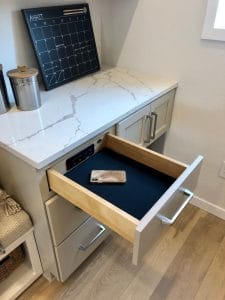 A drawer that inside contains all the chargers you could need built in? Smart! So you come home, connect your phone and close the drawer. No messy cords etc on the counter and with your phone away you can focus on the family and not be distracted!
3.  Huge front porches!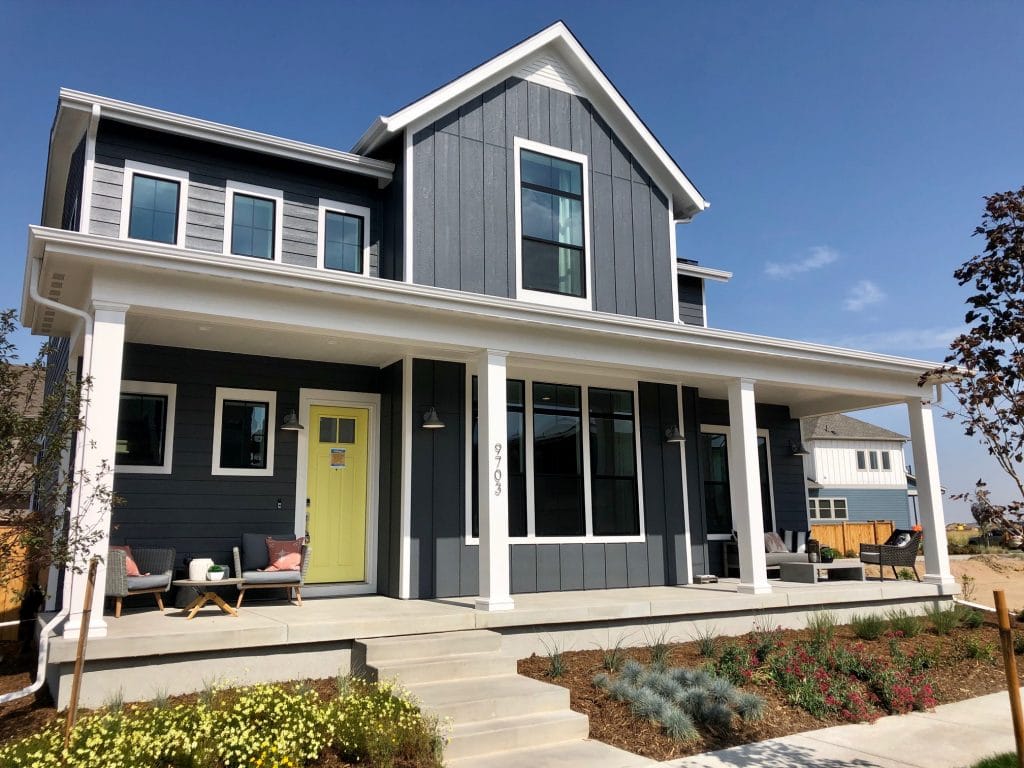 Thrive really maxed out the front porch size on this series, stretching them all the way across the front giving you two great seating areas.
For items 4-10 from our favorite features list check out the Facebook Live below!
If you like what you see we'd love to chat, answer your questions, provide you with floor plans and even tell you how we can save you money on commissions! We love helping Central Park buyers build new homes in the neighborhood!  To get started my contact info is at the bottom of this post.
For more info on Thrive's Vitality series, check out this post.
If you're wondering if you should have a buyer's agent for your new build home, this video explains how we can advocate for you and help you through the new-build process without any additional cost to you.