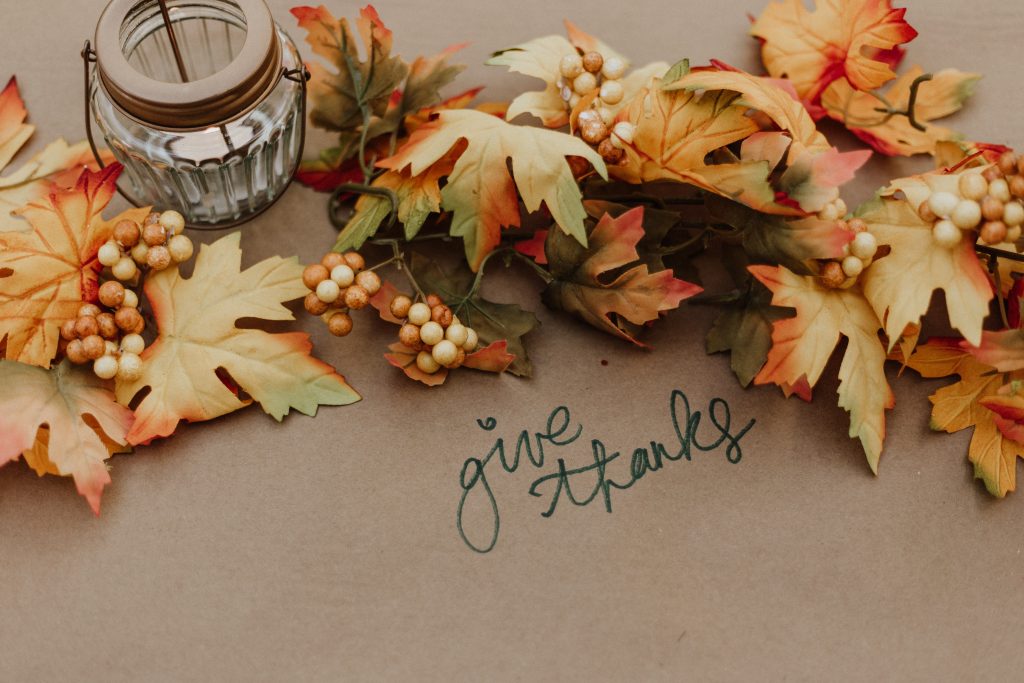 Thanksgiving is right around the corner (I have no idea how that happened?!?)!  I have a confession… I am not a cook.  I don't really enjoy it, and cooking is definitely not a specialty of mine.  However, I'm great at takeout! 
I love this time of year gathering with friends, family, and neighbors and creating memories for years to come. When I think of Thanksgiving pasts, one memory that comes to mind year after year is standing in the kitchen with my mother doing the dishes – don't get me wrong, I enjoy spending this time with my mother, but handwashing all the dishes isn't my idea of a great time.  Therefore, I have come up with a few options for takeout, delivery, and dine-in options in the Denver area. 
Looking for more than just the turkey…? Read on!  There are a few events happening Thanksgiving weekend that may be a great addition to your calendar as well as volunteer opportunities.
Bigsby's Folly Friendsgiving Wine Dinner, November 17
Take out in Central Park
Mondo Market – Located in the Stanley Marketplace, you can choose the size of meal you would like to order from 2-3 guests up to 6-8 guests as well as tasty a la cart type options
Elita – Another delicious option located in the Stanley Marketplace; Thanksgiving staple items are available a la carte.
Other takeout options in the Denver area
Guard and Grace – 1801 California Street, Denver
Mizuna – 225 E. 7th Avenue, Denver
Whole Foods – 2375 E. 1st Avenue, Denver
Boston Market – 14110 E. Iliff Avenue, Aurora
Cracker Barrel – 350 W. 120th Avenue, Northglenn
Denver Milk Market – 1800 Wazee Street, Denver
Marcyzyk – 770 E. 17th Avenue, Denver
The Local Butcher – 2242 Oneida Street, Denver
DBar – 494 E 19th Avenue, Denver
Luca – 711 Grant Street, Denver
Tony's Meat Market – Pick up at 12001 E. Caley Avenue, Centennial, CO 80111
Edible Beats – "Chef Justin Cucci and Edible Beats, the culinary group behind Root Down, Linger, Ophelia's, Vital Root & El Five, are excited to present our annual Thanksgiving Dinner at Home."
Dine-in Options (Takeout also available)
Chez Maggy – 1616 Market Street, Denver
Humboldt Kitchen & Bar – 1700 Humboldt Street, Denver
Ruth's Chris Steak House – 707 15th Street, Denver
The Kitchen American Bistro – 1560 Wazee Street, Denver
Flemming's – 191 Iverness Drive West, Englewood
Woodie Fisher Kitchen and Bar – 1999 Chestnut Place, Denver
Fogo de Chao – 1513 Wynkoop Street, Denver
Citizen Rail – 1899 16th Street, Denver
Urban Farmer – 1659 Wazee Street, Denver
STK – 1550 Market Street, Denver
Buca di Beppo – 615 Flatiron MarketPlace Drive, Broomfield
Downtown Aquarium – 700 Water Street, Denver 80211
Le Bilboquet – 299 St. Paul Street, Denver
The Edge Restaurant at the Denver Four Seasons Hotel – 1111 14th Street, Denver
Russell's Smokehouse & Wild Turkey Present: Turkey Day – 1422 Laramier Street, Denver
Elway's Downtown at the Ritz-Carlton – 1881 Curtis Street, Denver
Hard Rock Cafe – 500 16th Street Mall, Denver
Gabriel's Restaurant – 5450 Manhart Street, Salida, CO
Eddie Merlot's Primed Age Beef and Seafood – 10110 E. Dry Creek Road, Englewood
The Original – 1600 20th Street, Denver
The Capital Grille – 1450 Laramier Street, Denver
Seasons 52 – 8325 Park Meadows Center Drive
Pies
HashTAG – has made Thanksgiving morning easy and arranged for Take & Bake Cinnamon Rolls for families and guests to start off the morning with a delicious treat before they prepare their Thanksgiving feasts.(10155 E. 29th, Eastbridge Towne Center)
Cake Crumbs – 2216 Kearney Street, Denver
Granny's Pie Shop – 3333 S. Wadsworth Blvd #C-107, Lakewood
Hinman's Pies – 5604 Kendall Court, Arvada
"Chef Troy Guard's Grange Food Hall, located in South Denver's Greenwood Village, is hosting Hinman Pie for a special Thanksgiving Popup. The Aurora based pie bakery that has made a big name for themselves in Denver is getting their delicious pecan and pumpkin desserts into the hands of more families this Thanksgiving."
Katherine's French Bakery & Café – 728 S. University Boulevard, Denver
Mermaids Bakery – 1543 Champa Street, Denver
Steuben's – 523 E. 17th Avenue, Denver
Online Delivery
Volunteer/Donate

Jewish Family Services Thanksgiving
Ms. Betty's Harvest Madsgiving
Events Happening on Thanksgiving Day or Thanksgiving Weekend
Central Park Harvesting Hope Thanksgiving Day 5K Race
Mile High United Way Turkey Trot
Estes Park Catch the Glow Parade and Celebration
Grand Illumination – Downtown Denver
If you have any recommendations on places to go, restaurants to try on Thanksgiving, or events happening Thanksgiving weekend, shoot me an email at ashley@focus-realtors.com and I'll add it to the list!
Hope everyone has a wonderful Thanksgiving!