I love building new homes. I caught the bug years ago when my family built our home in Conservatory Green. I dove into the building process at what felt like a microscopic level.  I was hooked.
Since then our team here at Focus and I have helped clients – as their new construction realtors – budget for, design, and build over 150 homes in Stapleton and around the Denver metro. We all love new construction, and as part of that process we enjoy telling you all about it in the Scoop … often at a microscopic level as well!
I was reminded of this recently when I re-read one of the Scoop's most popular posts ever, Joe Phillips' great 7 things to know about new home builder contracts. I loved the handy, simple resource.
Another great Scoop resource? Charlie Glahe of WIN Home Inspections article 3 easy home inspection tips for sellers. Charlie lives in our neighborhood and knows our homes inside and out, and has a whole series of home inspection articles on the Scoop perfect for local homeowners.
I had a great time writing Top 5 things I would do differently if I built my Stapleton new build today (plus 1 bonus!)  And be sure to check out Amy Atkinson's article 4 tips for staging a home to sell.
There are dozens of similar articles and videos on the Scoop from our team members. I tell you all this because Stapleton's last neighborhood – Filing 57 in North End – is currently selling lots.
This is your last opportunity to build a new home in our neighborhood, so the Scoop's library of resources may be more relevant for you than ever if you're thinking about building. Check out our articles and videos, and let us know what you think. And if you have any questions we don't answer, feel free to shoot me an email at Mariel@Focus-Realtors.com!
With that said, on to the weekly update!
10379 E 25th Drive, Aurora, CO 80010
I love this 3 bedroom, 3 bathroom Boulder Creek ranch-style home close to the Stanley, Eastbridge, and the Anschutz campus.  Be sure to linger on the spacious finished basement recreation room.  I have a great appreciation for spaces that give you a lot of different options, and this room gives you LOTS of options.  Movie watching, game playing, exercise room, home classroom – and on and on.  The basement also has a generously sized 3rd bedroom and private bath.
You can check out the 3D model of this home here:  https://my.matterport.com/show/?m=ptftVhvXFcx&mls=1
This home is listed for $635,000 by Ashley Faller and Mariel Ross at Focus Real Estate.
You need to check out the incredible finished basement in this fabulous Central Park North home.  The great room flows into a modern wet bar.  Wood-look plank flooring, custom built-ins, accent lighting, quartz countertops, and tile backsplash all synch wonderfully in the basement.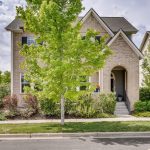 This David Weekley home is located on a corner lot and has 5 bedrooms, including a main floor master, and 4 bathrooms, as well as 4,026 sq. ft.  You can check out  the 3D model here: https://my.matterport.com/show/?m=peegaQ4QYzL
Listed for $860,000 by Joe Phillips of Focus Real Estate, this is a must-see home.
2736 Akron St, Denver, CO 80238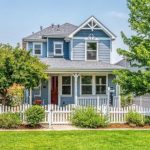 I really like the curb appeal of this KB just east of Westerly Creek Elementary.  Perhaps even better than the curb appeal is the cute courtyard, perfect for kids and summer living in general.  Courtyards are a hallmark of Stapleton.
This 3 bedroom, 2.5 bathroom, 1,517 square foot home is listed for $500,000 by Kim Kouba of Compass.
5512 Wabash St, Denver, CO 80238
Also, be sure to check out 5512 Wabash Street.  This beautiful David Weekley home just had a price decrease to $650,000 so it's a great time to take a peek and fall in love with the curb appeal, 5 bedrooms (YES – 5 – including a main floor bed/bath), and adorable craftsman charm.
There were 36 homes that went under contract this week.  Of the 36, 15 went under contract in the first week.  Also interesting – 7 of the homes were listed at $1,120,000 or higher!
8 homes closed this week in Stapleton with an average sale price of $522,500 and 22 days on the market.
There are 51 total active listings in Stapleton right now.  That means we have less than a month worth of inventory on the market.  That means we are solidly in a sellers market – but keep in mind this calculation does not include new construction inventory.
Not quite ready to buy?  Check out the current rentals!  There are currently 12 homes in our neighborhood for rent on the MLS which you can find in the link above.  (Zillow is another great spot to find rentals!)
As always, if you need help with your Stapleton move we'd love to help.  My contact info is below and our whole team is here to serve.  Have a great weekend!
Disclaimer:
Our Friday real estate updates are meant to be a "roundup" type post where we discuss all listings in Stapleton, not just our own.  It's our way of making sure we follow the market closely and we share it with the Scoop readers because we know many of you like to track real estate in the area as well.  Many of the listings in these posts are not our company's listings and we wanted to mention that here to make sure it's clear. Thanks for reading the Scoop!