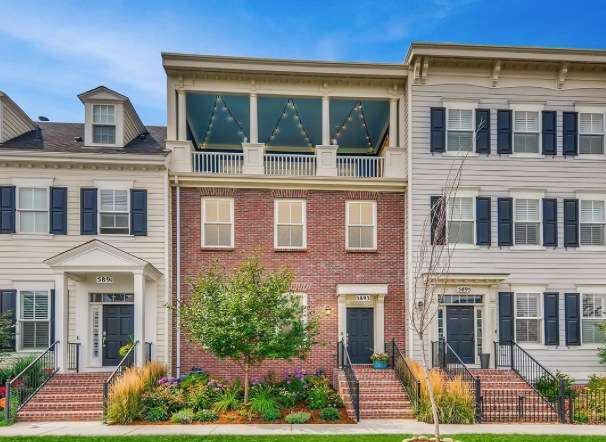 Before we dive in, I wanted to pause on some business news we've been following here in the neighborhood. I love following the local housing market. But I also enjoy diving deep into the local commercial real estate and local business markets. I think there's a big "value-add" to understanding the entire Central Park ecosystem, from housing to commercial development news to what local businesses are up to.
Here's a small sampling of some of the business news the Scoop is following. In the last few weeks we've also covered everything from the progress on the In-N-Out anchored Runway 35 North development, Popeye's moving into Beeler Park, what the architectural drawings for the new (big!) QuikTrip at I-70 and Central Park Blvd look like, and much more!
Churreria de Madrid opening in Stanley Marketplace
An authentic Spanish churreria serving Spanish churros and chocolate will be opening soon at the Stanley Marketplace. Churreria de Madrid will open between Misaki and Elita. You can read more about Churreria in our latest Inside Scoop post.
Factory Five Five classes beginning
Be sure to check out Kailee Ackerman's new blog post and video on Factory Five Five, an art collective where fashion, film, theater and photography meet. Factory Five Five was founded as a way to bring together different art communities to collaborate in a single space. Its youth programs teach kids various artistic trades, while also helping build life skills like discipline, public speaking, and setting/achieving measurable goals.
Ike's Love & Sandwiches coming to Central Park
If you're a fan of San Francisco sandwich chain Ike's Love & Sandwiches, we have good news for you. Ike's confirmed that it has signed a lease for its first location in Colorado, which in fact will be in Central Park.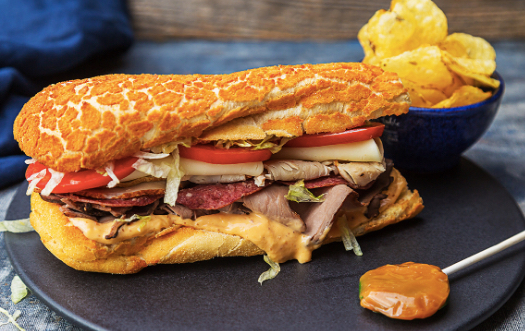 When might Ike's open? It sounds like the new restaurant is eyeing a late summer 2021 opening.
Let's quickly segue to the topic of new construction homes in Central Park. Be sure to check out our latest articles and videos on the Scoop to learn more. For now, be sure to dig into these recent posts:
8 things to know about building with Brookfield in Central Park right now by Joe Phillips of Focus.
Last chance to build a KB Paired Home in Central Park's North End by Ashley Faller of Focus.
Two KB Starlight homes available NOW by Ashley Faller of Focus.
What can I afford in Denver's Central Park neighborhood by yours truly.
Now, on to the real estate update!
29 new listings went on the market in Central Park this week.
Featured Listings
**OPEN HOUSE SATURDAY 9/18 from 10 AM – NOON**
We've found that the Lennar Next Generation homes are especially popular in Central Park. This particular (huge!) 6 bedroom Next Generation home has it all – a large, livable floorplan, a smart NextGen suite (perfect for in-laws or a short term rental option) and a 3 car garage.
This home also features a gorgeous finished basement and sits on a large corner lot in the Wicker Park East area of Central Park.
Be sure to check out this video walk through of 9476 E. 51st. and is listed by Mariel Ross at Focus Real Estate.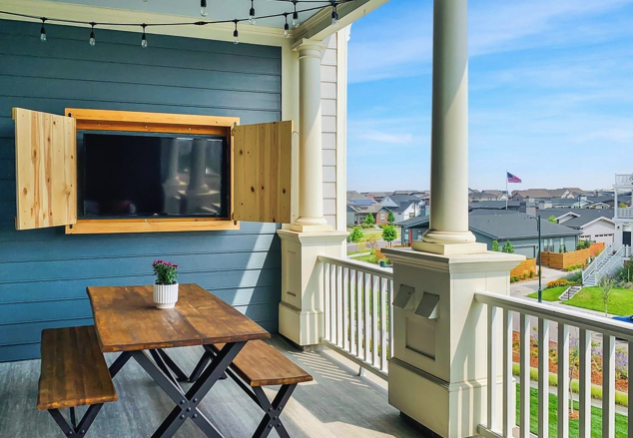 Is this third floor covered deck in Beeler Park the location of your next Broncos watch party? Or maybe this is your new outdoor office? Or perhaps you'd just like to have coffee and watch the sun come up?
This gorgeous Parkwood townhome in Beeler Park is now available for $795,000. With 3 bedrooms, 4 bathrooms, and 3,631 sq. ft. this spacious townhome has plenty of "smart" and functional spaces … and huge third floor views.
5893 Beeler Street is listed by Mariel Ross at Focus Real Estate.
There were 17 homes that went under contract in Central Park this week.
5 homes closed this week in Central Park.
There are 29 total active listings in the neighborhood right now.
As always, if you need help with your move we'd love to help. My contact info is below and our whole team is here to serve. Have a great weekend!
**Focus sells homes for a 1.5% listing commission if you also buy your next home with us. Otherwise our fee is 2%. Neighborhood experts, reduced commissions**
Disclaimer:
Our Friday real estate updates are meant to be a "roundup" type post where we discuss all listings in Central Park, not just our own. It's our way of making sure we follow the market closely and we share it with the Scoop readers because we know many of you like to track real estate in the area as well. Many of the listings in these posts are not our company's listings and we wanted to mention that here to make sure it's clear. Thanks for reading the Scoop!