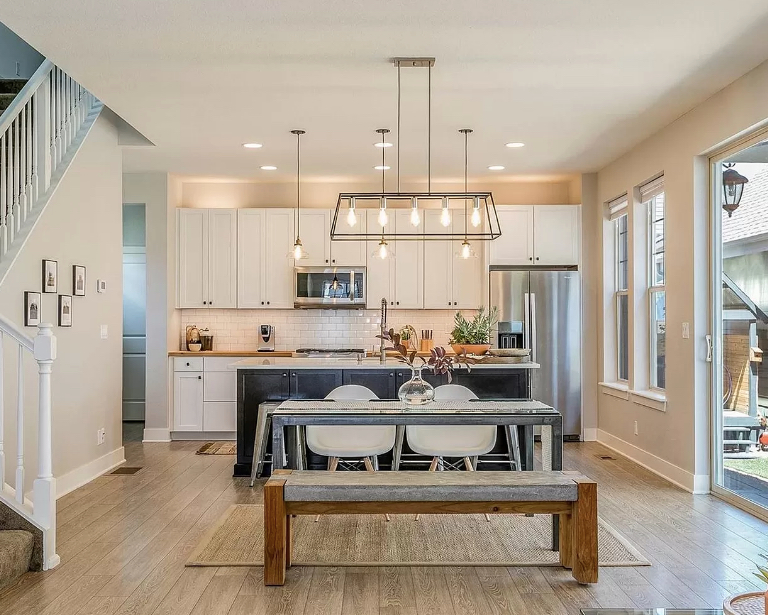 Over Memorial Day I had the chance to sit down and run numbers for our brokerage, with the goal of updating Zillow and other sites. Where does our team here at Focus Real Estate stand?
Our 8 brokers have listed 96 homes in the Denver metro since May 2020 (!). We've also helped 56 buyers close on resales, and another 50+ buyers close on new construction homes. As a co-owner of Focus Real Estate with Joe Phillips, I'm so proud of our team!
Our value proposition is simple. We're a full service real estate brokerage with the best technology, data, and marketing. We'll list and professionally market your home anywhere in Denver for a 1.5% listing commission if you also buy your next home with us. If you're just selling, our fee is a very low 2%.
We provide all the services other brokerages offer, but at reduced commissions. It's that simple.
Before I dive into the new listings, I wanted how to pause on a few of my favorite recent Scoop posts.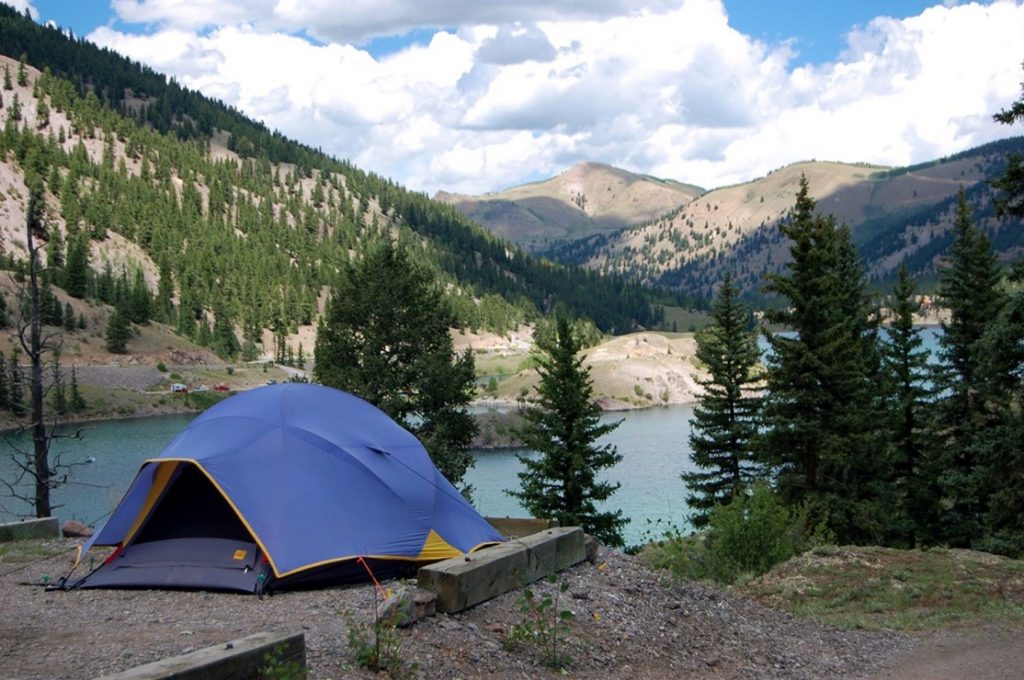 If you're thinking about camping this summer, a great place to start is Lisa Palladino's recent Scoop article:
The Scoop on Colorado Camping – May 2021
If you're thinking about making a move to the Central Park neighborhood and would like to learn more about school choice, enrollment zones, boundary schools, and more, be sure to check out Joe Phillip's article:
Understanding School Enrollment in Central Park
Last but not least, don't miss Jennifer Mathes' (Central Park's local Allstate Insurance broker) article about spring maintenance.
Spring is the perfect time of year to do a quick check of your home and its most important systems. Check out her tips for ways to keep your home running smoothly.
On to the new listings!
22 new listings went on the market in Central Park this week. Here are 5 of my favorites!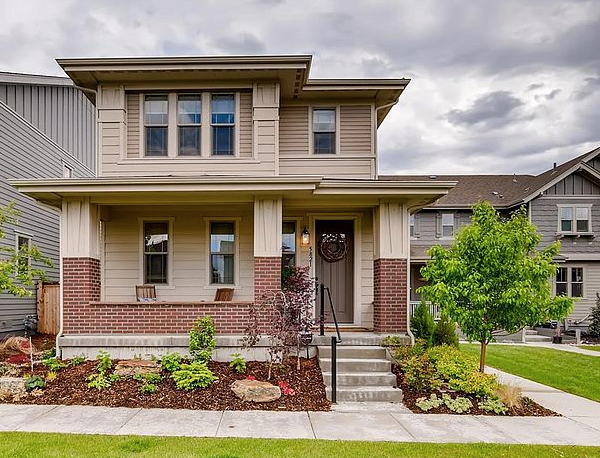 This courtyard-facing KB home has 4 bedrooms, 3.5 bathrooms. Speaking of courtyards, I'm picturing sitting on the front porch of this home and relaxing and enjoying my morning coffee, catching up with neighbors, or watching the activity in the beautifully manicured courtyard.
The open concept main level is great for entertaining friends or hanging with family. The kitchen features white shaker cabinets, quartz countertops, a large center island, designer light fixtures, and a custom butler's pantry. I also love the luxury plank flooring that flows throughout the main level.
This 4 bedroom, 4 bathroom, 2,852 sq ft home is listed by Kailee Ackerman of Focus Real Estate for $770,000.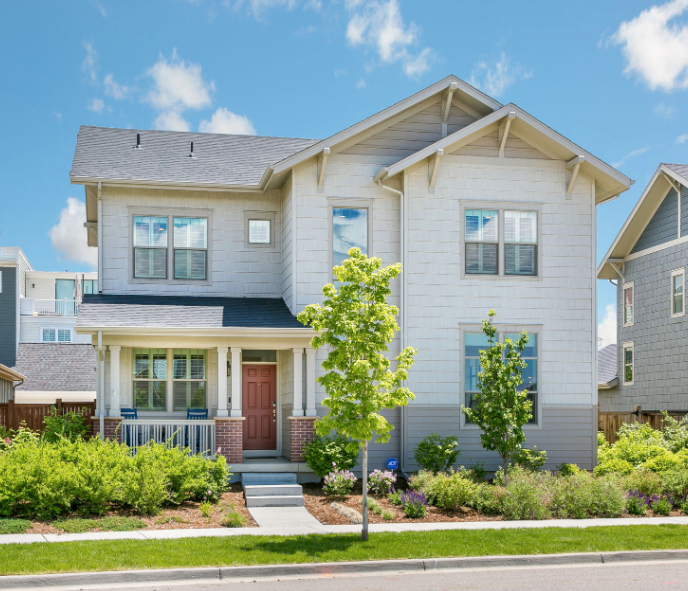 Are you looking for a beautiful and spacious backyard? Not only is 5188 Beeler Street on a large lot, but it also includes a beautiful deck and a hot tub! Outdoor space is as important as ever, and this Thrive Zen AMP has it in spades.
This 4 bedroom, 4 bathroom, 2,854 sq ft home is wired for 1 gigabit fiber Internet and has a 20-year prepaid Solar lease producing 7.8 kWh of energy (prepaid through 2036), whole house fan and much more.
Don't miss the large master retreat with its coffered ceilings, mountain views, and stunning master bathroom. The master bathroom includes a large walk-in shower, bathtub, and dual sinks. A large walk-in closet is also found off the master bathroom.
This home is listed by Ashley Faller of Focus for $859,000. HERE is the listing website with photos, video, and 3D.
Open House Saturday 1:30 PM – 4 PM
Open House Sunday 10 AM – 1:00 PM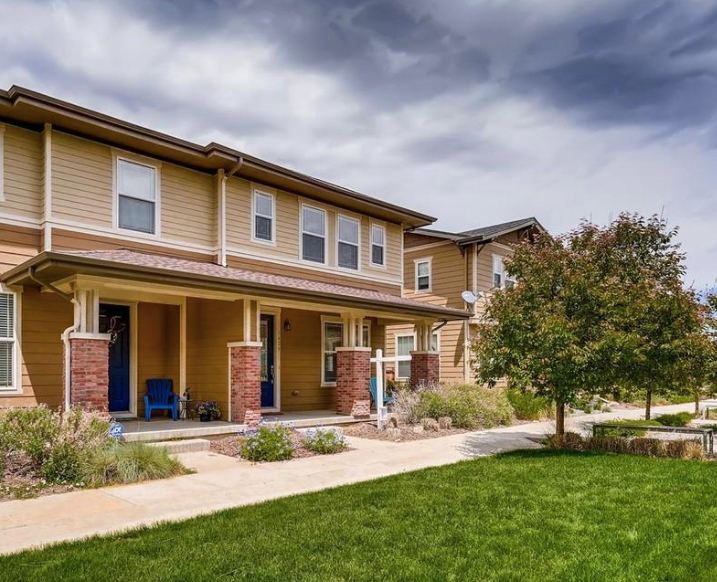 This bright, south-facing paired home in Central Park West is just one block from Sprouts Farmers Market and two blocks from the Central Park light rail station. What a wonderfully walkable location!
Located off a charming courtyard, this home features an inviting covered front porch, lots of natural light and hardwood floors throughout the first level. In addition to the courtyard, the home also includes a cute side yard with poured concrete patio and turf, and the gas grill is included. The drywalled garage has natural light, great storage space and exterior access to the yard.
This home has 3 bedrooms, 2.5 bathrooms, and 1,712 sq ft and is listed for $525,000 by Joe Phillips of Focus Real Estate.
If you know me, you know I love 3D models of home. Check out 3420 Valentia's 3D model here: 360.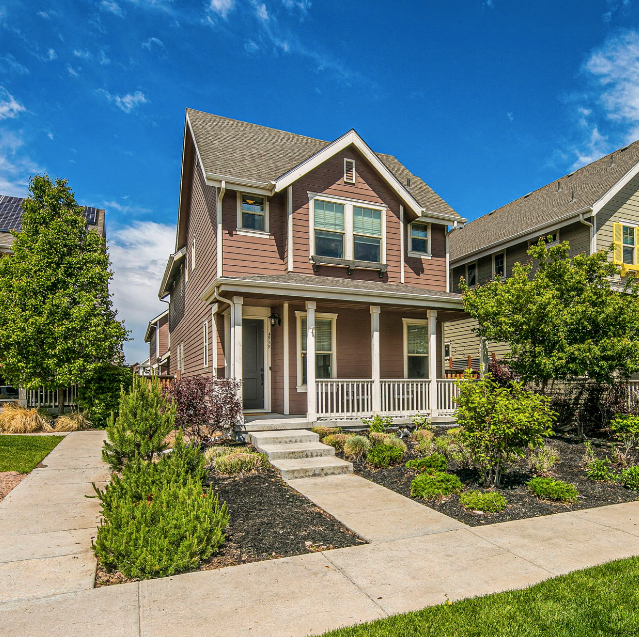 This beautiful 4 bedroom, 3.5 bathroom, 2,800 sq ft home in highly sought-after Conservatory Green checks all the boxes. I especially love the basement, which features a family room with surround sound speakers already in place and included, a fourth bedroom, full bath with frameless glass enclosed shower, an office with natural light, and storage space.
The backyard boasts a charming built-in dining area, low maintenance paver stones, turf, and an adorable playhouse for your little one. The sun sail shade will make this a favorite place to hang out.
This KB Courtyard Home is listed for $720,000 by Ashley Faller of Focus.
OPEN HOUSE
Saturday 10 AM – 1:00 PM
Sunday 1:30 PM – 4 PM
HERE is the listing website with all the info.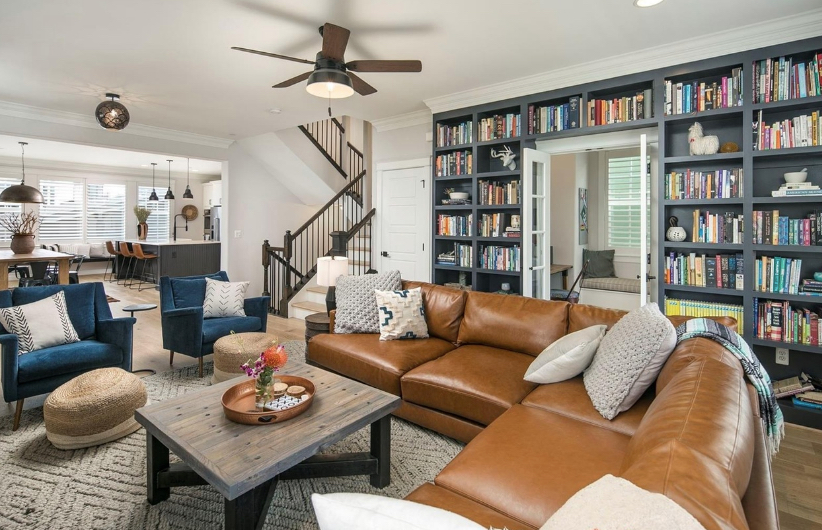 If you've been dreaming about owning one of Central Park's iconic Painted Ladies, look no further than this 5 bedroom, 5 bathroom, 3,146 sq ft Parkwood home.
This immaculate home is perched on a corner lot in Beeler and features mountain views, spectacular sunsets and (perhaps most rare of all) a wonderfully large yard. There's so much to feature, but for starters check out the luxe kitchen's white cabinets, quartz counters, stainless appliances and timeless subway tile backsplash. An ultra unique office nook enclosed with French doors and powder room round out this level.
This Painted Lady is listed for $940,000 by Mariel Ross of Focus.
Check out the video tour of the home here.
OPEN HOUSE
Saturday 1 PM – 4 PM
So that's it for our featured listings! But before I jump into more Central Park real estate data, here's a great video by Kailee Ackerman on our team about the Eastbridge, Conservatory Green, and North End neighborhoods in Central Park:
There were 18 homes that went under contract in Central Park this week.
16 homes closed this week in Central Park. Sales prices averaged
There are 25 total active listings in the neighborhood right now.
As always, if you need help with your move we'd love to help. My contact info is below and our whole team is here to serve. Have a great weekend!
**Focus sells homes for a 1.5% listing commission if you also buy your next home with us. Neighborhood experts, reduced commissions**
Disclaimer:
Our Friday real estate updates are meant to be a "roundup" type post where we discuss all listings in Central Park, not just our own. It's our way of making sure we follow the market closely and we share it with the Scoop readers because we know many of you like to track real estate in the area as well. Many of the listings in these posts are not our company's listings and we wanted to mention that here to make sure it's clear. Thanks for reading the Scoop!