For many of us … school's out for the summer! And our local real estate market is heating up. Here's one data point I wanted to focus on:
This week there are 43 total resale listings in Denver's Central Park!
In contrast, the week of January 7 there were only 10 total resale listings. If you're a buyer, this should be music to your ears!
So what does that 43 number mean? Well, inventory is up. Considerably. And homes aren't selling quite as fast as they were a few weeks ago. 19 of the 43 listings have been listed for more than one weekend.
Extrapolating from those data points – the fact that 44% of Central Park listings are not selling the first weekend they're listed on the MLS – it seems we're very quickly moving back to a more neutral market, where both buyers and sellers have leverage and smart marketing is more important than ever.
Our local real estate market is changing – so get ready!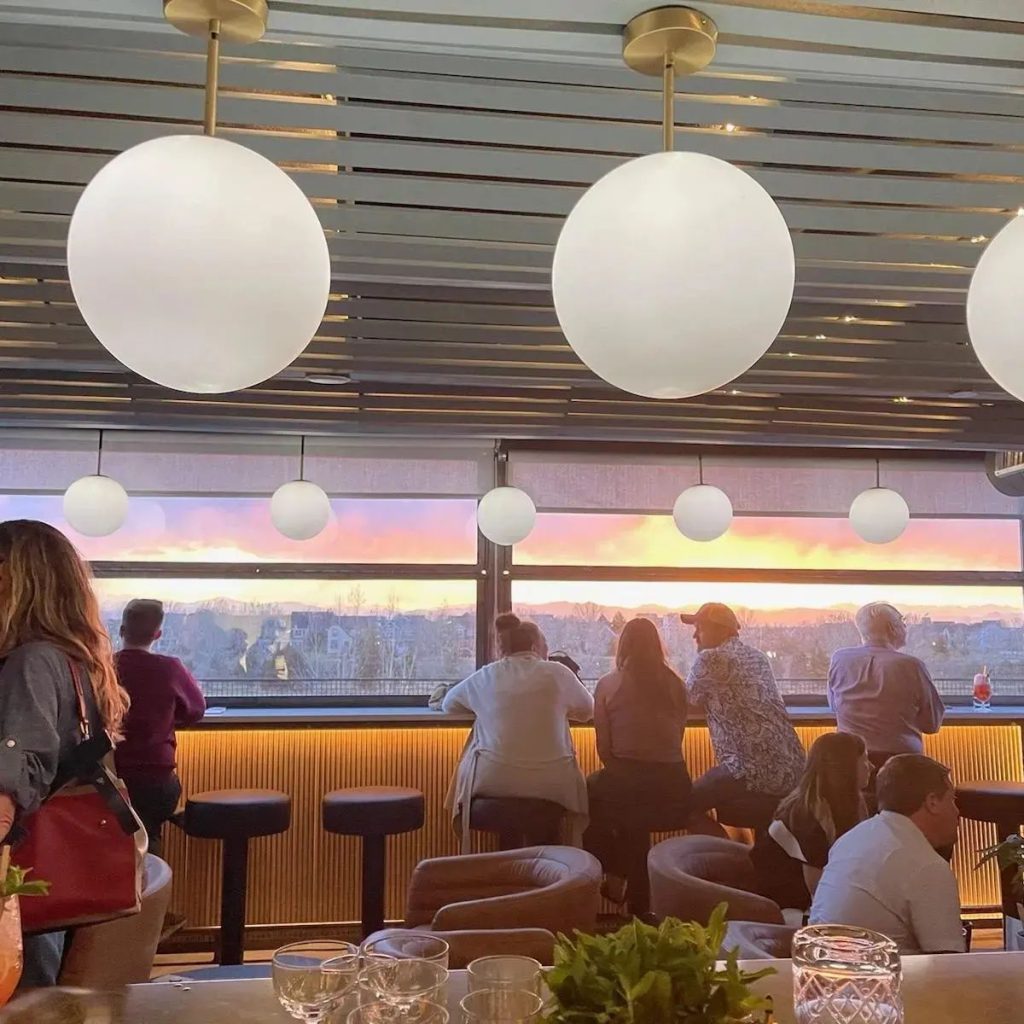 But before we chat more about real estate, what else is going on around Central Park right now?
Central Park Mom Katy recently started a new business, Franny's Toffee. Katy's toffee is delicious and locally-made. A perfect treat for a summer evening! Check out Lisa Palldino's post on Franny's here.
If you're picturing beautiful sunsets with a drink in hand, be sure to check out the new Sky Bar in Stanley Marketplace. Rebecca Fawcett on our team visited Sky Bar on opening day and chatted with Skye Barker Maa on Facebook Live. You can read Rebecca's Scoop post on Sky Bar here.
Or maybe you have a summer mountain vacation in mind? Our mountain correspondent Emily Lawless has some great Frisco area events you might want to build your trip around: Fun Frisco Events to Enjoy this Summer
Last but not least, a new fitness studio recently opened in Eastbridge Town Center. Lagree Luxe uses the Megaformer machine during your workout to give you a high-intensity, but low-impact workout in about 45 minutes. You can read more about Lagree Luxe in this Scoop post.
Last but not least, check out our latest Inside Scoop post if you'd like more local business and restaurant news:
Inside Scoop: $252m deal, Sky Bar makes waves, Indian restaurant coming, Plum Creek Garden Market opens, new 7 story Anschutz Campus building, and more!
Featured Listings
This beautiful 4 bed / 3 bath Boulder Creek ranch style home has an amazing backyard. Rose bushes, raised garden beds, an apple tree and … best of all … a custom pergola! I'm picturing beautiful summer evenings in the yard with a glass in hand. Lovely!
Don't miss the basement, either. With a large family room and extended flex space, bring on movie nights with the included entertainment center! Two spacious bedrooms with walk-in closets and a glass enclosed shower bath round out the basement.
2802 Joliet is listed for $860,000 by Lisa Palladino of Focus Real Estate.
Open House
Sunday (6/12) 11 AM – 1 PM
This beautiful and pristine 4 bed / 3.5 bath David Weekley home with a 2-car attached garage is just blocks from the green wide open space and trails of Bluff Lake. And check out that curb appeal – the landscaping and yards are gorgeous!
Also, be sure to check out this home's finished basement. In the basement a hang out space and adjoining flex space are perfect for a home office or workout room. The additional basement bedroom has a spacious walk-in closet and nearby full bath with granite topped white cabinet vanity.
11479 E. 25th is listed by Ashley Faller of Focus for $795,000.
There are so many beautifully designed rooms in this KB 4 bed / 3.5 bath paired home in the heart of Central Park's North End neighborhood. Check out the master bath picture above. I love the the subway tile, the clean lines, and the perfectly framed tub. I've learned over time that I personally, and many of our clients as well, spend a lot of time in the master bath, so having an amazing space is key.
Also, don't miss the living room! The bright and open living room will keep you cozy summer or winter. I love the white gas fireplace with a floating wood mantle, which gives you a modern farmhouse look that's so popular these days.
6025 Dayton is listed for $750,000 by Lisa Palladino of Focus Real Estate.
Open Houses
Friday (6/10) 4 PM – 6 PM
Saturday (6/11) 11 AM – 2 PM
Curious what the best views in all of Central Park look like? Well, 8902 E. 47th might just have those views. From the rooftop deck you have both pool and mountain views for days!
This 2 bed, 3 bath Wonderland townhome also has a huge private office (130+ sqft) and a separate 2nd floor office/flex space, so if you need work or school space, 8902 E. 47th has you covered.
This chic and stylishly designed townhome is listed for $690,000 by Rebecca Fawcett and Mariel Ross of Focus.
Did you know?
Did you know our brokers work all over the Denver metro? From Erie in the north, to Castle Rock on the south side. We have you covered!
Here's an example of our work outside Denver's Central Park. 8235 S. Jackson in Centennial was just listed by Rebecca Fawcett and me – and it might just have the largest, most spacious yard of any home Focus has ever sold.
This gorgeous home is listed for $850,000. You can check out the listing here.
Whether you live in Central Park or anywhere else in the Denver metro, our 8 brokers here at Focus would love to help!
There are currently 43 active resale listings in Central Park.
This week we saw 25 new, non-builder listings in the neighborhood.
Right now there are 22 homes that are pending (meaning they are under contract, but have not yet closed).
And we also saw 9 homes close.
Disclaimer: Our Friday real estate updates are meant to be a "roundup" type post where we discuss all listings in Central Park, not just our own. It's our way of making sure we follow the market closely and we share it with the Scoop readers because we know many of you like to track real estate in the area as well. Many of the listings in these posts are not our company's listings and we wanted to mention that here to make sure it's clear. Thanks for reading the Scoop!