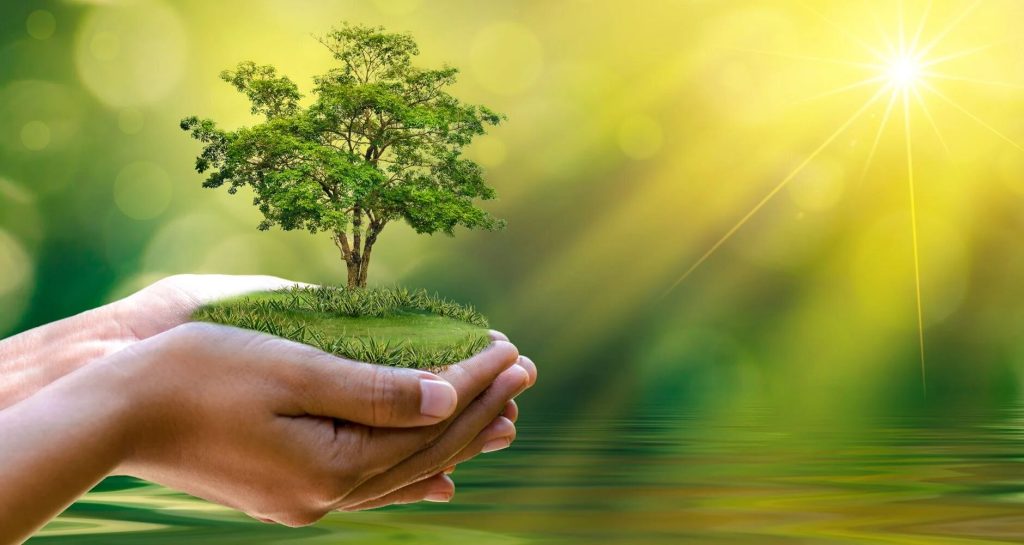 Today is Earth Day! The sun is shining, and the trees and flowers are starting to bloom. Community members are out and about at the parks, trails, and exploring our 12 beautiful neighborhoods. Resist the urge to plant your gardens too early, Mother's Day is around the corner, and the unspoken date that it's safe to start planting here in Colorado!
Looking for ways to make a difference this Earth Day? Starting at home with reducing your household waste is a great jumping point! Kailee Ackerman brings you 3 simple ways to reduce your household waste below in her latest blog.
3 Simple Ways to Reduce Your Household Waste
Did you attend the Conservatory Green Egg Hunt last weekend? Did you get to check out Beeler Perk Coffee? If you received a coupon for a free coffee, don't forget to redeem it before the end of the month! Check their hours and location here.
We've been getting a lot of questions about interest rates over the last few weeks. With rates rising, we strongly urge all buyers to reach out to their lenders and discuss current rates and how it affects their home search. Lock and shop options from lenders allow you to know, and "lock", your interest rate for a few months. This allows you to continue shopping for your future home without worrying about rising rates. Looking for a great lender? Feel free to reach out to any of our agents to get a warm intro to several fantastic lenders!
Curious if you are able to drop your mortgage insurance (PMI) payment based on the current value of your home? Check out the latest video on our YouTube channel with Kailee and Peyton Fullerton of Fairway Mortgage here to see if you qualify!
Emily Lawless brings us the latest on new developments in Summit County. She has 3 great options to check out! Interested in learning more about real estate in the mountains? Feel free to reach out to Emily directly at Emily@YourSummitCountyHome.com.
New Developments in Summit County
Now, onto this week's Real Estate!
This week we had 25 new listings that hit the market in Central Park. Inventory is continuing to rise, and we foresee more homes hitting the market in the coming weeks. This is great news for buyers!
Here are a few new listings from our team this week:
This beautifully updated ranch, nestled in a quiet courtyard, has 4 beds/3 baths and is listed for $750,000 by Mariel Ross and Stacy Grissom with Focus Real Estate. An open floorplan with 17' vaulted ceilings and hardwood floor greet you upon entrance. An updated kitchen, sunny bedrooms, finished basement, and a quaint patio and backyard make this one not to miss! Showings start Friday, April 22nd.
Looking for a spectacular view? This is the one for you! Located in the North End, this 4 bed, 3 bath, 2,928 square foot Creekstone paired home faces west with unobstructed views of the Rocky Mountains. The open-concept main living space includes a grand living room with designer light fixture & stacked stone fireplace, a spacious dining room, and a kitchen with sliding glass door to the deck. The home also offers a finished basement with 2 generous sized bedrooms and a huge rec space.  5782 Galena St is listed by Kailee Ackerman with Focus Real Estate. Showings start Friday, April 22nd, with an Open House on Saturday from 1:30pm-3:30pm.
This light and bright South-facing townhome will wow you with its' open floorplan, ample living and dining space, and unique main floor office/4th bedroom! Located in the South End, this beautifully updated and perfectly low maintenance townhome offers 3 bedrooms, 2.5 bathrooms and 1,573sqft of living space. A short commute to Anschutz Medical Center and downtown Denver with plenty of restaurants, parks and pools nearby! It is listed by Whitney Barnett and Mariel Ross with Focus Real Estate. Showings start Friday, April 22nd with an Open House on Saturday from 12pm-2pm.
This David Weekley paired home in Beeler Park is listed by Joe Phillips with Focus Real Estate. This home is available for quick possession, which means as soon as you can close it's all yours! (That seems rare these days where most sellers need a leaseback where they get to stay in the home for a while after closing.) With 3 bedrooms, a loft, a finished basement and beautiful finishes throughout this one is impressive. When you walk in you'll love the openness of the main level. The living room and dining area are open to the large white kitchen that includes a massive island, shaker style white cabinets, stainless steel appliances, and custom lighting.
This past week 17 homes went under contract in the neighborhood.
There were 15 homes that closed last week ranging from $560,000 to $1,600,00. If you're curious what your home is worth, we're always happy to do a free, no-obligation valuation if you're considering a future sale.
There are 32 active resale listings on the market in Central Park right now. Looking for a new build? A-Line Townhomes of Central Park next to Sprouts are now preselling! Pricing starts just shy of $700k. Here is a blog with more information on them. There are also a few new builds still available in the North End. Reach out for additional information!
A-Line Townhomes in Central Park
If you're looking to purchase a home, I would love to help you navigate the market to find your dream home as easily as possible. My contact information is listed below, and I am always happy to help!
That's it for this week! If you want to talk Real Estate or really anything you think should be on the Scoop, let's chat! Shoot me an email at rebecca@focus-realtors.com or feel free to call/text me at 303-434-1646. Rebecca
**Focus sells homes for a 2.0 % listing commission.  Neighborhood experts, flexible commissions**
Disclaimer: Our Friday real estate updates are meant to be a "roundup" type post where we discuss all listings in Central Park, not just our own.  It's our way of making sure we follow the market closely and we share it with the Scoop readers because we know many of you like to track real estate in the area as well.  Many of the listings in these posts are not our company's listings and we wanted to mention that here to make sure it's clear. Thanks for reading the Scoop!