You've heard it time again over the last few months, either this exact quote or undoubtedly something similar: "Denver is in a historic real estate market."
This might sound like overly optimistic marketing-speak that might not tell the entire story about Central Park's and Denver's overall real estate market. So let's look at the latest numbers (courtesy of DMAR):
The median number of days it takes a listing to sell is 5 days. Last February it was 15 days.

New listings in February were down 13.4% for single family homes and down 10.9% for townhouse-condo properties, compared to February 2020.

Last month the median sales price was up 13.8% to $512,000 for single family homes and up 8.7% to $342,500 for townhouse-condo properties, compared to last February.
Wow!
The good news is there are a number of new, amazing Central Park listings that hit the market in the past few days. Check out some of these new listings below!
Meanwhile, there are still new construction opportunities in Central Park's last neighborhood, North End, as well as elsewhere around Denver (Check out my breakdown of building new v. buying a resale in To Build or to Buy in Denver?…That is the Question).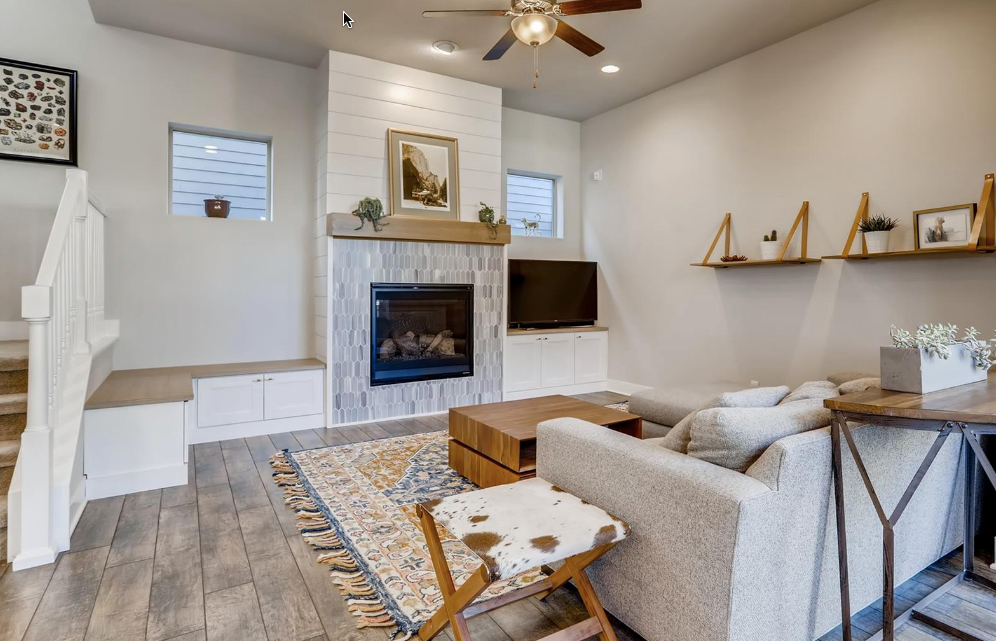 If you're thinking about listing your home in Central Park or elsewhere in Denver, there's a, yes, potentially historic opportunity in front of you. And if you're a buyer, it's never been more important to secure the best possible financing you can, understand the micro market and homes you're interested in, and write the perfect offer.
Our 8 real estate brokers here at Focus Real Estate list and market homes for a 1.5% listing commission (includes professional photos, digital 3D Matterport model of your home, professional staging consultation, Facebook/Instagram marketing, full service brokerage services, and more!). If you're thinking about buying or selling, we'd love to help.
On to the new listings!
12 new listings went on the market in Central Park this week. Here are 3 of my favorites!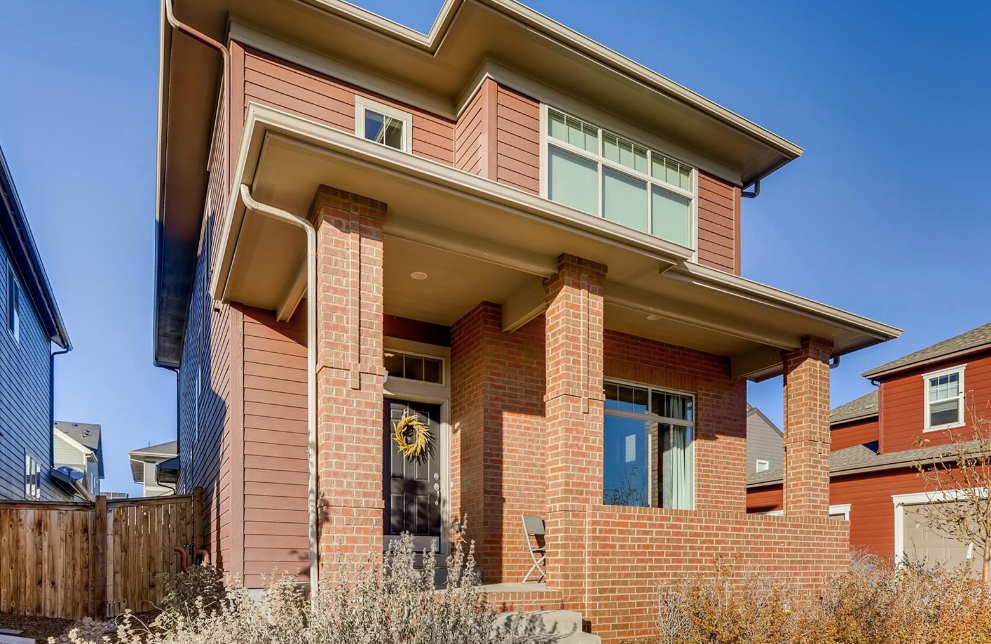 There are so many "spot on" design choices in this David Weekley Salida floorplan it's hard to pick just a few to feature. But when you're looking at the photos, pause on the kitchen and great room. The warm floors, the farmhouse sink, the white cabinets – there's a lot to love in just the kitchen alone!
In the living room check out the custom built-in benches (with storage) and designer fireplace, which really bring the main floor together.
One last feature you should pause on? Check out the basement, which was designed by Denver-based designer Molly Coyne and installed by Urban Renovators. Enjoy the big game or movie night in the large 21 x 19 game room with stunning bedroom and beautiful full bathroom.
10599 E 25th Drive has 4 bedrooms and 4 bathrooms and was just listed this week for $640,000 by Ashley Parsons Faller of Focus.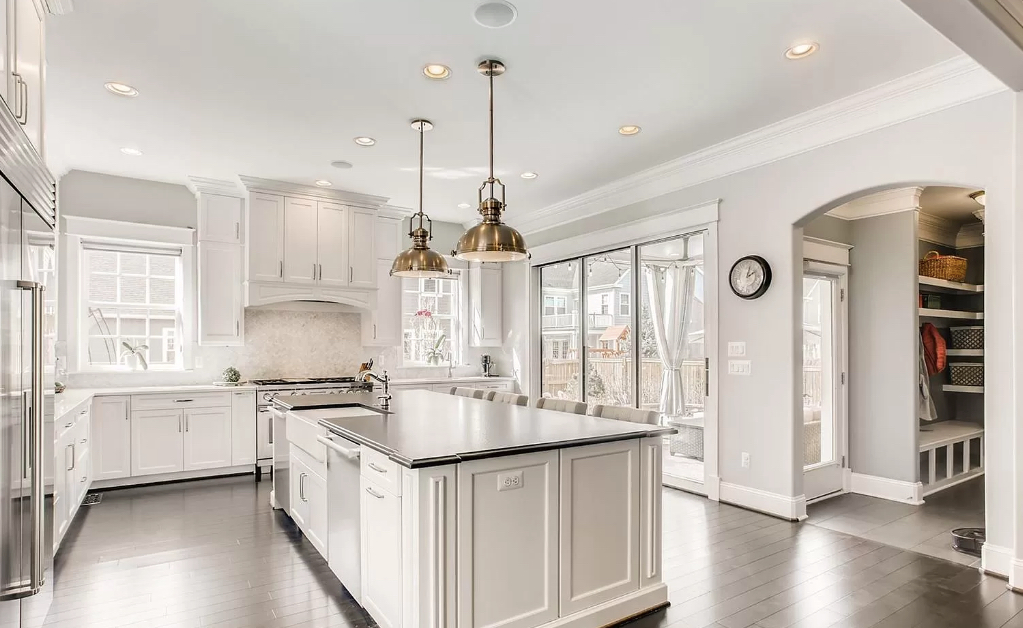 The front elevation of this iconic 6 bedroom Parkwood home in Northfield is the cover image for this Scoop post. I built my own Parkwood and have listed and sold – for Parkwood – model and spec homes, as well as many resales. To put it simply, this is one of the most fabulous Parkwoods I've seen in the neighborhood.
There's so much to love, but for starters don't miss the two main floor offices, providing rare versatility and options for households that need remote work and school space options.
When you need a break from working, step into the kitchen, which boasts high-end finishes, a 6-burner Wolf range, a Sub-Zero fridge, 2 dishwashers, and a stacking glass slider to the backyard.
When the day is over, you can even walk downstairs to your own theater room!
5477 Willow Street has 6 bedrooms, 5.5 bathrooms, and 4,808 sq ft. This spectacular home was just listed this week for $1,275,000 by Mariel Ross and Kailee Ackerman of Focus.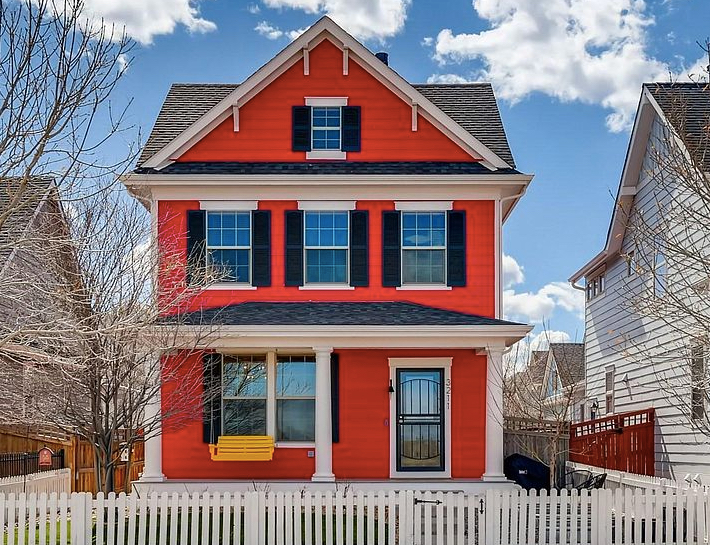 It's easy to love the curb appeal of this Wonderland home in north Eastbridge. From the red paint to the black shutters, as well as the splashes of white including the white columns, I really like the color choices on the exterior of this home.
With 3 bedrooms, 2.5 bathrooms, and 2,111 sq ft with a new dishwasher, new stove, new hardwood floors throughout, and more, plus an open space-facing lot, this cute, classic Central Park home is a great option.
This home is listed by Alexander Chapman of Compass for $549,900.
There were 22 homes that went under contract in Central Park this week.
10 homes closed this week in Central Park.
There are 20 total active listings in the neighborhood right now.
As always, if you need help with your move we'd love to help. My contact info is below and our whole team is here to serve. Have a great weekend!
**Focus sells homes for a 1.5% listing commission. Neighborhood experts, reduced commissions**
Disclaimer:
Our Friday real estate updates are meant to be a "roundup" type post where we discuss all listings in Central Park, not just our own. It's our way of making sure we follow the market closely and we share it with the Scoop readers because we know many of you like to track real estate in the area as well. Many of the listings in these posts are not our company's listings and we wanted to mention that here to make sure it's clear. Thanks for reading the Scoop!