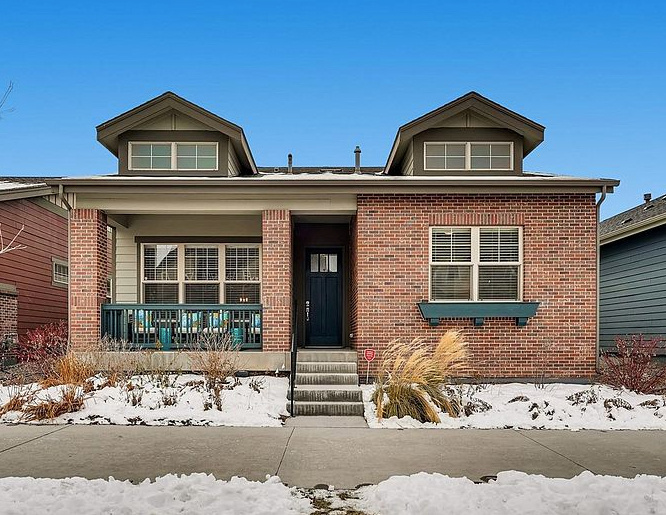 There's a lot going on in Central Park these days – and not just with home sales and purchases. Understandably things have been slower the past year in the neighborhood when it comes to new restaurants, developments, and deals, but things are starting to pick up quickly.
In our Inside Scoop post last week, we highlighted some of Central Park's exciting new developments, from Kung Fu Tea's projected opening date to a new bike and bottle shop on the Anschutz Campus to a new art collective that's opening a fashion design school, film school, and more close to the Stanley.
We also highlighted Runway 35 North and South – two of the most transformative developments we're tracking (the cover photo to this post shows Runway 35 North's location). Sitting next to I-70, these two developments are getting ready to break ground and could feature up to 20 new tenants, including an In-N-Out restaurant.
On the residential real estate front, be sure to check out our 2021 market update. One item you might find interesting is the *downward pressure we're seeing on real estate commissions.*
It's a good thing for you that the days of, as just one example, 6% commissions might be going away. At Focus we're proactively leading the charge and are now listing homes for a 1.5% listing agent fee (which includes all the brokerage services you're accustomed to, from professional photos to a 3D Matterport model to free Scoop marketing and more). Add a 2.5% buying agent fee to our 1.5%, and that means you pay only 4% when you sell with Focus. You can learn more about our seller commissions in this Seller FAQ video.
On to this week's update!
12 new listings hit the Central Park market this week. Here are a few of my favorites: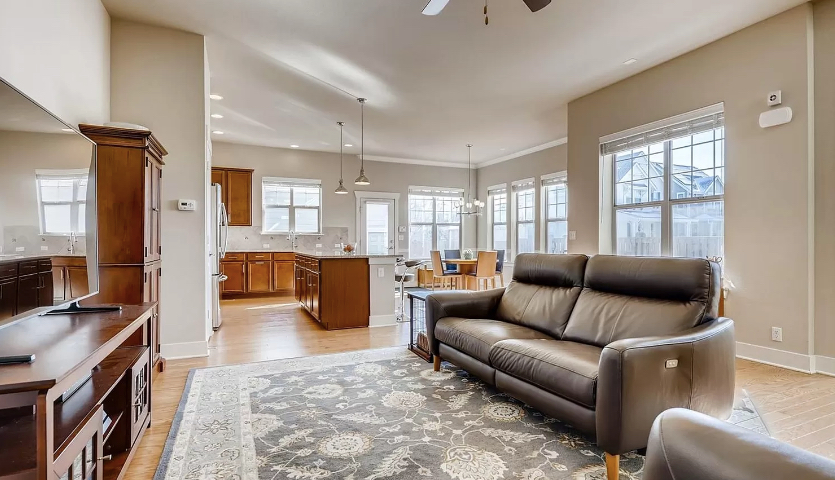 Let's chat about my favorite new listing this week – this 4 bedroom, 4 bathroom, 2,562 sq ft David Weekly paired home in Northfield.
When I first stepped into this paired home, I was pleasantly surprised by the sunlight streaming into almost every room from the south. While the home faces west, most of the windows are south-facing – and unobstructed. Even in the winter the home was full of beautiful sunlight!
As you navigate through our 3D model of this home, be sure to check out the basement, which includes a large TV/playroom and a separate bedroom and bathroom. The basement is wonderfully versatile and perfect for a guest suite, office, play area, and more.
4956 Verbena is listed for $599,000 by Lisa Palladino of Focus Real Estate.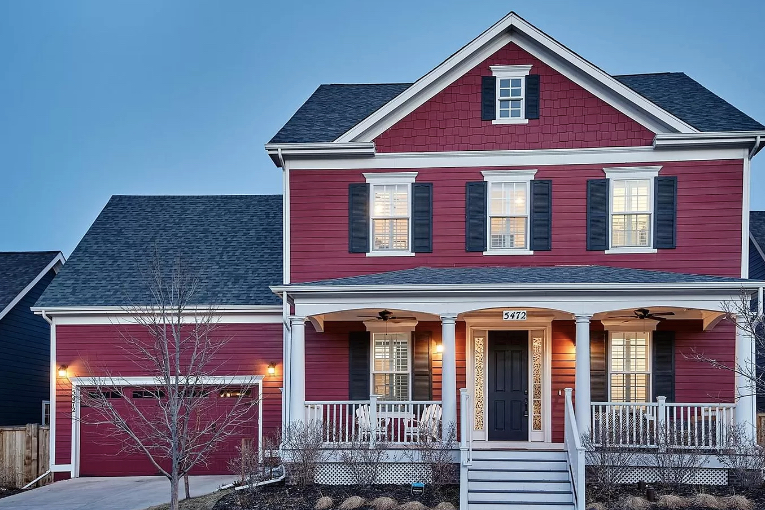 If you're a fan of Parkwood Homes like I am, you should check out this Parkwood located at 5472 N. Xanthia Ct. in Northfield.
There's a lot to love in this home that's "classic Parkwood," from the beautiful white kitchen to the office to the finished basement. But as just one example of a little Parkwood touch, pause on the mudroom. A mudroom can say so much about a home, and this home's mudroom says it all. I love the 3 cute coat bays and the sitting area. Flexible, clean, stylish!
This home is listed for $1,150,000, has 5 bedrooms and 5 baths, and is listed by Kim Kouba of Compass.
Know anyone looking for a ranch style home on the south side of Central Park? If so they may want to check out this Boulder Creek listing Amy Atkinson from Focus has at 11278 E 25th Drive.
I love the gorgeous hardwood floors, the well-designed kitchen, and of course who wouldn't like the floor-to-ceiling stacked stone fireplace. Also on the main level is the spacious master suite, den/office, guest bath, laundry room and mudroom room leading to the attached garage.
This Boulder Creek is listed for $669,900.
There were 8 Central Park homes that went under contract last week.
Curious what your Central Park home would sell for? We're happy to meet, provide a free home valuation and show you what you could expect to walk away with.
These valuations are always no obligation and you can learn more about our services, (including our 1.5% listing agent fees) in these buyer and seller FAQ videos.
There were 15 properties that closed in Central Park this past week.
There are 17 total Central Park active listings right now. This lack of inventory has been great for sellers, and a challenge for buyers.
So there you have it, Central Park friends! Reach out if you have any questions. Mariel@Focus-Realtors.com any time.
Disclaimer:
Our Friday real estate updates are meant to be a "roundup" type post where we discuss all listings in Central Park, not just our own. It's our way of making sure we follow the market closely and we share it with the Scoop readers because we know many of you like to track real estate in the area as well. Many of the listings in these posts are not our company's listings and we wanted to mention that here to make sure it's clear. Thanks for reading the Scoop!