Hope everyone had a nice 4th of July last weekend. For many of us, this 4th of July was a time of deep reflection. While we celebrate our Country's independence, recent events have highlighted the fact that, while we're all American citizens, our day-to-day experiences as Americans can be vastly different depending on the color of our skin. This week we welcomed Lamont Browne, a neighbor and father of 3 girls, as a contributor to The Scoop. We appreciate that Lamont is willing to share his personal experiences and perspective on race through blog posts and video chats to help us learn and grow as a community. You can read his first post and view the first video chat with Joe Phillips here. We're looking forward to these ongoing discussions and hope that our readers will engage by submitting questions and topics they'd like to know more about.
Now onto real estate news. There is a lot going on in Real Estate since our last update 2 weeks ago. In fact, the Denver market is so busy right now, it's hard to believe we're in the midst of a pandemic. Check out this BusinessDen.com article about June's record-breaking number of homes under contract. See our neighborhood stats in the home sale updates further down in this post.
On July 1st, it was announced that Open Houses are now allowed under strict guidelines. If you find reading legal documents exciting, you can find all the details about the "Eighth Amended Public Health Order 20-28" in this post from the Colorado Association of Realtors. More local businesses are re-opening too. If your kids are dying to get into the pool but you haven't had much luck with outdoor pool reservations, or you've realized your kids aren't ready to swim without their Puddle Jumper floatie, Goldfish Swim School is open for lessons. See how they're taking necessary precautions to keep everyone safe, and enter to win a 3-month membership here.
In case you missed it earlier this week, luxury apartments are coming to the Central Park West neighborhood near the old air traffic control tower. Find out more about the project, and the amenities the apartments will offer, in this post by Joe Phillips. In broader commercial Real Estate news, The Colorado Convention Center is gearing up for a $233 million expansion to help make Denver more competitive, and to aid in our city's economic recovery. Read the full article from the Denver Business Journal here.
And finally, here's The Scoop on local real estate
This week there are 17 new listings ranging in price from $375,000 to $1,275,000. There are townhomes, paired homes, single family detached homes with carriage houses and main floor "mother-in-law" suites. There are ranch style, 2-story and 3-story homes with contemporary and traditional finishes to suit all tastes.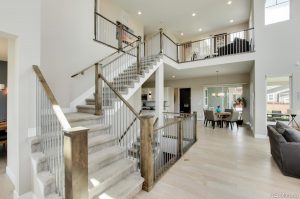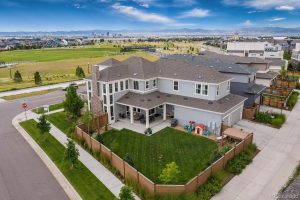 This Infinity Haus 2 model has everything you could possibly want. Oversized corner lot across from Prairie Meadows Park with endless city and mountain views. Four bedrooms upstairs, a fifth bedroom in the finished basement with wet bar, a designated office and a 3-car garage. You'll find luxury throughout with soaring ceilings, two kitchen islands, stack stone fireplace surround and soaker tub in the master bath. Listed for $1,275,000 by Team Denver Homes of RE/MAX Professionals.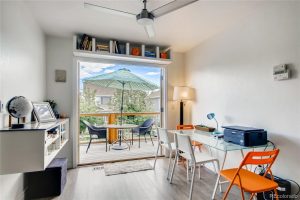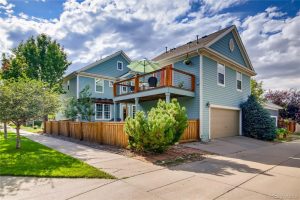 If you've been searching for a home with a rare carriage house to use as a home office, a private guest suite, or an income generating rental unit, you're in luck. 2604 N Trenton St has a beautiful carriage house with a fun loft-style bedroom and glass french doors that open to a private deck. The main house has 4 bedrooms (1 in the finished basement), a designated office, and a 2nd floor loft for ultimate versatility. Listed for $878,000 by Patrick Listermann with Coldwell Banker Mason Morse.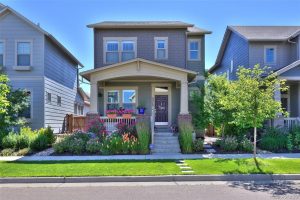 PRICE IMPROVEMENT!  If you're looking for a beautiful David Weekley home with 5 bedrooms on the north side of the neighborhood, look no further than 5512 Wabash St. This home has a versatile floor plan with bedrooms and full bathrooms on every level to easily accommodate guests, a multi-generational family, or use as home office and study spaces. Listed by Mariel Ross of Focus Real Estate and recently price reduced to $615,000.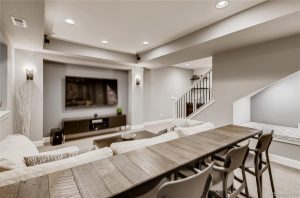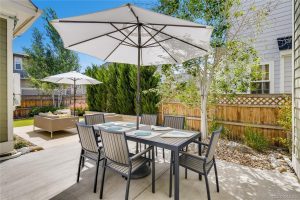 This stunning Parkwood Rye is a true show-stopper. With over 3,700 total sq ft, 4 bedrooms upstairs (a 5th in the basement), 4 bathrooms, timeless and elegant upgraded finishes throughout, and a sizable backyard oasis with patio and built-in fire pit, this home won't be on the market long. Listed for $895,000 by Ashley Faller and Mariel Ross of Focus Real Estate.
10 homes went under contract in the past 7 days. That might not seem like a lot, but considering the fact that it was a holiday weekend, I'd say that's a strong number. Most of the homes under contract this week are detached, single-family homes and townhomes ranging in price from $272,000 to $789,000.
So that's the update for this week. If you have questions about buying and selling homes in the area, please reach out to me at kailee@focus-realtors.com. Want more info but not ready to chat with an agent? Here are some resources that might help: Focus Real Estate's discounted commission Info,  Buyer FAQ videos, Seller FAQ videos. Have a great weekend everyone.
Disclaimer:
Our Friday real estate updates are meant to be a "roundup" type post where we discuss all listings in Stapleton, not just our own.  It's our way of making sure we follow the market closely and we share it with the Scoop readers because we know many of you like to track real estate in the area as well.  Many of the listings in these posts are not our company's listings and we wanted to mention that here to make sure it's clear. Thanks for reading the Scoop!