Ah, summer. One of my favorite times of year especially here in our beautiful neighborhood. I love to take walks with my daughter in the evenings and look at all the landscaping and exterior home projects taking place around us. I love seeing all the customizations and ideas that our neighbors have come up with – and my daughter loves to stop and smell the flowers and watch the birds and occasional rabbits hop past her.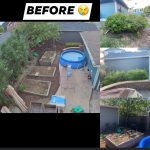 Recently, a client of mine purchased a home in Eastbridge and decided to immediately call her #1 contractor, Dane Barnett, for help in deciding on a backyard landscape idea. I think they nailed it. If you're interested in home projects or help with making your ideas come to life, check out our contractor's corner. You can reach Dane at (806) 535-5470 or danebarnette@gmail.com
Also, if you are considering selling your home either in the near future or maybe in a few years, we would absolutely love to help you prep your home to maximize the value of your home when you go to sell it. We've assisted several clients for years before they put their home on the market with answering questions about projects that have the largest return on investment (plus, it's such a great moment when we see how beautiful these projects turn out to be!)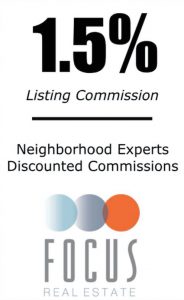 Once you're ready to put your home on the market, this is where we will make sure your home shines and reaches the maximum exposure. Check out this short video that explains what all we will do to market your home.
Click HERE for a video that explains our new pricing!
On to the weekly real estate update!
This week we saw 18 new listings. My absolute favorite listing is 10301 E. 28th Place right across the street from the F-15 pool in Eastbridge. This gorgeous 6 bed/5 bath home is stunning and a neighborhood icon. My favorite feature of this home is obviously the front porch. I can just imagine first day of school pictures and graduation photos being taken in front of this house. Listed by Jeff Lee of Sotherby's Realty, $1,225,000.
Looking for a huge and beautifully-finished move-in ready home on the south side of the neighborhood?? You're in luck!! 2528 Akron is now available for $709,000. This home features 3 large bedrooms plus a beautiful open loft space (that could be easily converted into a fourth bedroom), on the upper level, brand new paint and carpet throughout and a location that is central to everything in the neighborhood. Listed by Joe Phillips of Focus Real Estate. Curious if your furniture will fit? Check out the 3D tour HERE and use the measuring tool to see what your furniture will look like in the home.
Looking for a home with 5 bedrooms on the north side of the neighborhood for under $650k? Look no further than 5512 Wabash. It's not often that you find a home that has a bedroom on the main level along with a full bathroom, plus a kitchen that would make even the worst cook (ya, raising my hand here!) try their hand at making Thanksgiving dinner!   Three large bedrooms upstairs and a fourth bedroom in the basement has room for everyone. Listed by Mariel Ross of Focus Real Estate. Want to virtually walk the home? See the 3D tour HERE.
Seeking a beautiful ranch-style home minutes away from the Stanley and Eastbridge Town Center? Then 10379 E. 25th is just the fit. This Boulder Creek stunner is large with 2,934 square feet total. There are two bedrooms on the main level and a third in the LARGE finished basement. This low-maintenance, energy efficient home is move-in ready and won't last long. Priced at $635,000 and listed by Mariel Ross and Ashley Faller of Focus Real Estate. See the 3D tour HERE.
We saw 20 homes go under contract this week. The average days on market for these homes to go under contract was 12 days. Homes in the $500k-$700k range continue to be the homes that go under contract the quickest. Good reminder, if you're at all interested in purchasing a home in the near future, the best first step is to get pre-approved. We're happy to recommend several lenders who we have worked with.
There are 16 homes that closed this week in our neighborhood.
Well, that's it for this week! As always, if we can ever be of any assistance, please reach out. I would love to talk about your specific situation and help aid you to your real estate goals. I can be reached via text/phone at (720) 799-6376 or send me an e-mail to ashley@focus-realtors.com.
Disclaimer:
Our Friday real estate updates are meant to be a "roundup" type post where we discuss all listings in Stapleton, not just our own.  It's our way of making sure we follow the market closely and we share it with the Scoop readers because we know many of you like to track real estate in the area as well.  Many of the listings in these posts are not our company's listings and we wanted to mention that here to make sure it's clear. Thanks for reading the Scoop!