I recently stopped by the new, under-construction Judi's House location (10125 E. 25th Ave. – a few blocks East of Stanley Marketplace) to chat with CEO, Jessica Mayo, and learn more about what they do, what we can expect from this new location, and how you can help. You can see my interview with Jessica HERE and keep reading to learn more.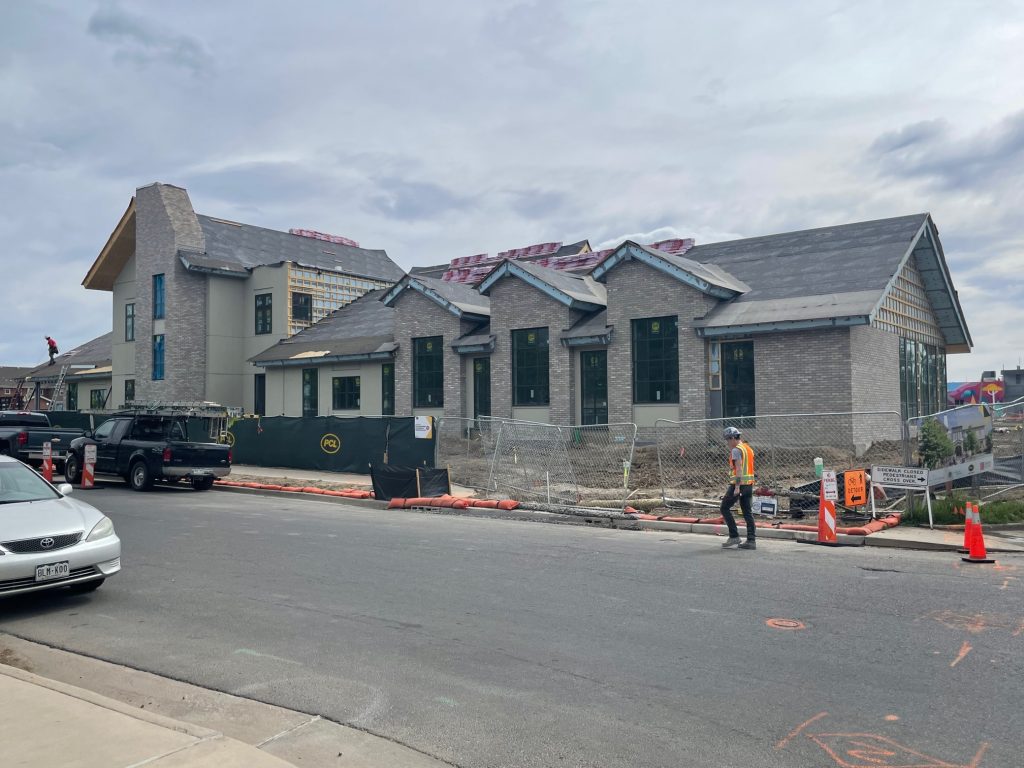 What is Judi's House?
Judi's House is a community-based nonprofit bereavement center for children and families. For 20 years Judi's House has been supporting grieving children and their families through free counseling services.
Why the New Building and Location?
The new building will be a purpose-built building designed to help Judi's House expand their reach and footprint. The new building will include group therapy rooms filled with natural sunlight and a beautiful, landscaped courtyard for children and their families to enjoy.
How Can I Help?
Judi's House is able to offer their services solely due to the philanthropic support from generous individuals, corporations, and foundations. You can donate and learn about other ways to get involved HERE and specifically about their Seeds of Hope Dedication Wall and volunteer opportunities below.
Seeds of Hope Dedication Wall
You can purchase a seedling in honor of someone lost or just as a way to support the organization. Learn more on how to purchase a seedling HERE.
Volunteers
Judi's House is always looking for volunteers, such as people to serve food to families before group sessions, volunteer on their grounds, and more. Learn more about volunteer opportunities HERE.
Stay tuned for more updates on Judi's House!