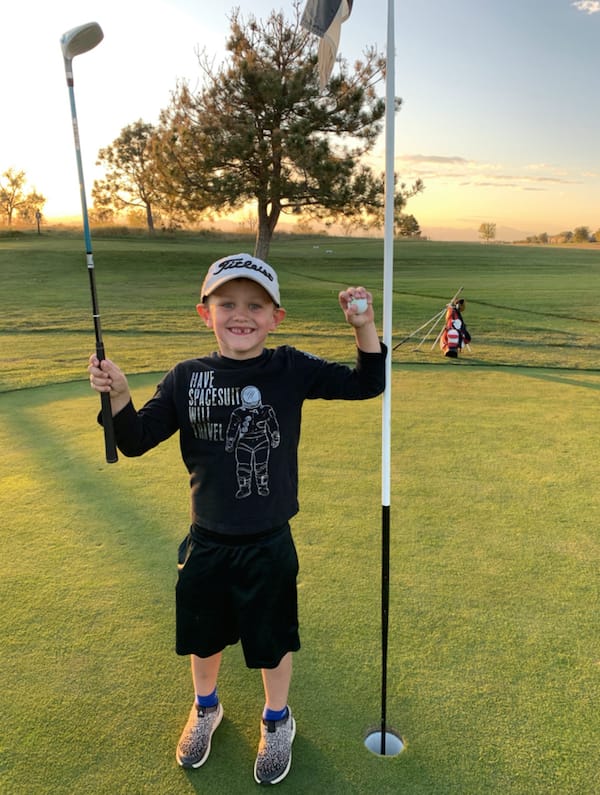 When I married my husband years ago, little did I know I was marrying into a family of golfers. Since then my in-laws and husband have introduced our young children to the game.
From where to start if you've never played and don't even own a golf shirt to tournaments for 5-year-olds (!) to everything in between, I've seen a lot of what's available for kids and beginners close to Central Park and around the Denver metro. So I wanted to share!
Where to start?
We're lucky here in Central Park. We have two wonderful short/Par 3 courses within about 15 minutes of the neighborhood that are casual and convenient.
CommonGround Golf Course is just a short drive south of Central Park. CommonGround is a public course that has a large grass driving range that is more friendly to beginners, especially during non-peak times.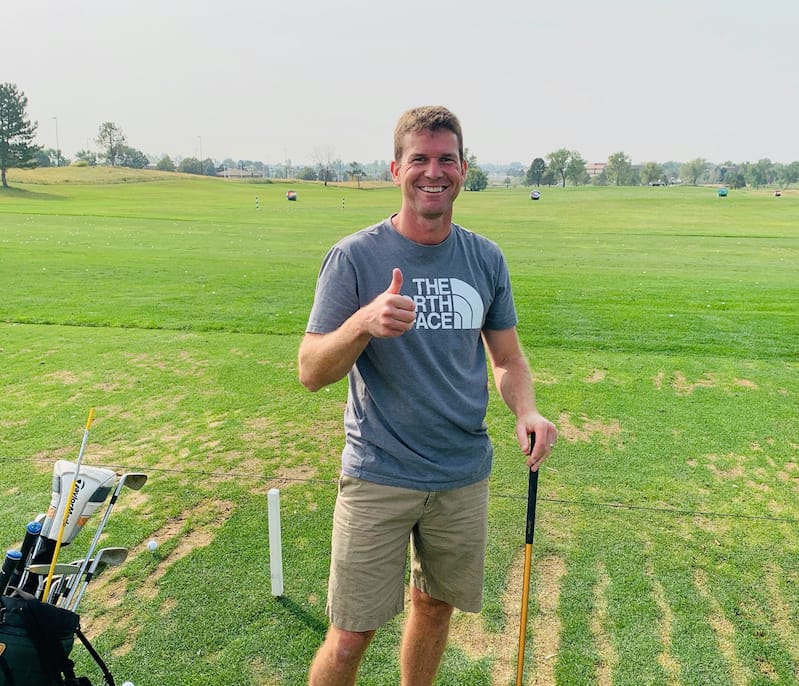 Even better, if you look over Joe Phillips' shoulder in the picture above, in the distance by the trees there's a short, 9 hole beginner course. You normally don't need to make a tee time – you just show up and pay $10. And children under 18 are free!
The CommonGround short course is where my husband spends a lot of time with our children, since it's so kid-friendly. He can wear flips flops and the kids can wear T-shirts without an issue. CommonGround also uses the short course for kids lessons and camps, so if you're looking for something more formal this might be a great option.
Just a few minutes east of Central Park is the Green Valley Ranch Golf Club. Green Valley Ranch also has a 9 hole, par 3 course. Adults are $10, and kids are $6.
In our experience the Green Valley Ranch par 3 course is slightly more formal than the CommonGround course (e.g., collared shirts are required) but is also a good step-up in terms of the challenge you'll face. There are bunkers, several longer holes, and the greens are about the same speed as the normal course.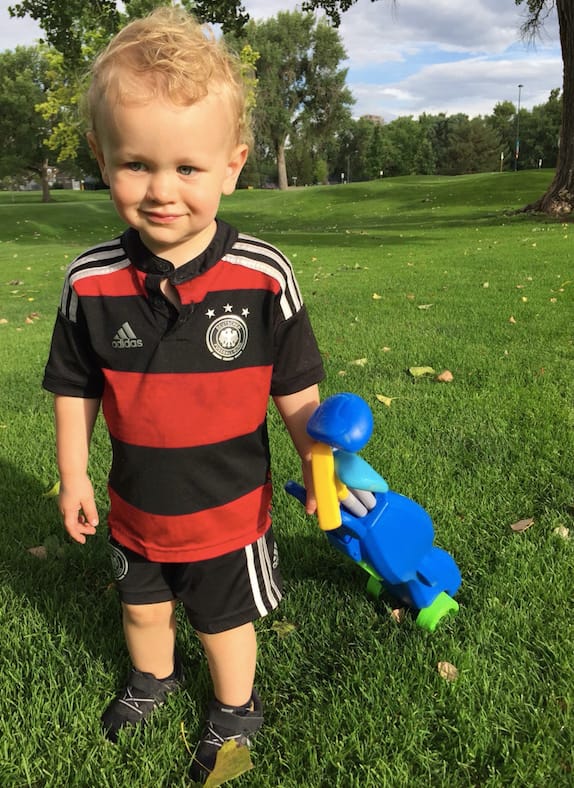 How do I sign my child up for lessons?
Almost every course in the Denver metro has a youth program, as well as instructors who are more than happy to teach beginner adults as well as children. I won't list them all here since there are dozens upon dozens of options. That said, if you're looking for a super casual, fun, never-picked-up-a-club-before option for a child, look no further than the First Tee Program.
The First Tee has a number of VERY short kids courses in Denver. For years we liked going to the Willis Case 3 hole course and City Park 4 hole "Chubb's Course." While these have temporarily closed because of COVID-19, the First Tee is now back up and running introductory classes for kids on the courses. The kids hit soccer balls, try to hit bubbles, and play around the greens. This is the best place for entry-level kid golf in our experience!
Looking for more of a challenge?
If your child has played a bit and is interested in testing their skills, there are several tournament options for kids around Denver starting as young as 5 (I know!).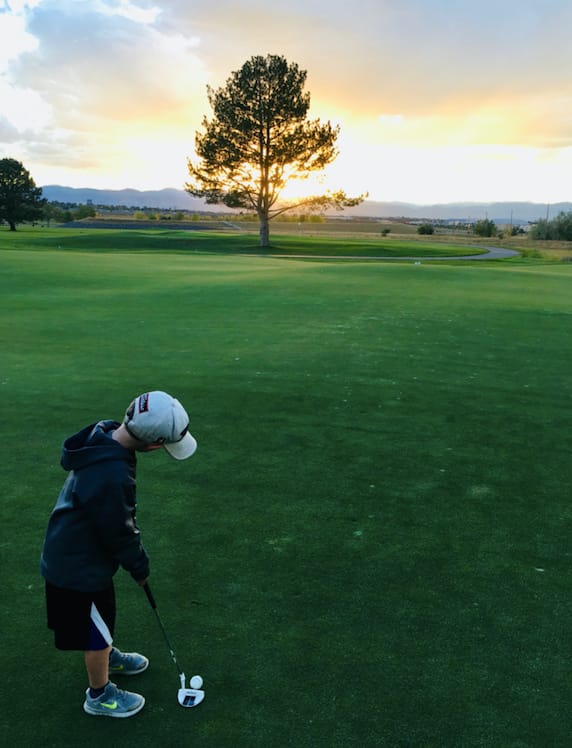 The First Tee program runs a number of casual, fun tournaments throughout the summer. The Players' Club Tournaments are a great way to segue from practice to a more competitive, yet fun and encouraging environment.
The Junior Golf Alliance of Colorado is another great option for older kids, mostly middle school and high school. These are competitive, more difficult tournaments.
If you have younger children, US Kids Golf is the international leader in tournaments for children starting at age 5. Depending on your state/age level, these can be either very competitive or more slightly more casual.
So there's some quick information on beginner and kids' golf around Central Park and the Denver metro!