The new SCL Health Medical Group – Northfield is now taking primary care patients.
The new SCL facility is located at 8900 East 46th Place, Denver, CO 80238 in the new Runway 35 North development.
The new facility is touted as a family medicine clinic. Here's what the SCL-Northfield's website has to say:
"Family medicine is just that—care for your whole family. One clinic to care for your whole family means fewer trips around town and more family time. It also means that all of your medical records are in one place and available to you electronically for convenience and easy communication.
We get to know you so we know your goals and your history. This deep knowledge enables us to make the best healthcare recommendations for you and your family."
SCL is the first business to open in Runway 35 North, which is one of the largest new developments along I-70 in Denver.
Who else is moving in to Runway 35 North? Here's what we've heard:
In-N-Out
Chili's
Raising Cane's
PNC Bank
Go Church
Superstar Car Wash
Fairfield by Marriott Inn and Suites
Gardner School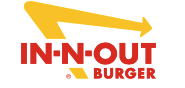 If you've driven by Runway 35 North, you may have noticed that In-N-Out appears to be close to completion. Signs aren't up yet but the exterior to the building looks ready, landscaping is in, and even EV chargers appear ready to go.
Raising Cane's has permanent signs up and also looks ready to go! Rumors suggest Raising Cane's could open in the next 2-3 weeks.
An early site plan for Runway 35 North included 11 commercial lots total: 3 drive-thru restaurants, 2 sit-down restaurants, 1 daycare, 1 church, 1 hotel (though this likely will not be a hotel, based on what we're hearing), 1 medical building, 1 ~30,000 sqft retail tenant, and 1 bank.