There have been a lot of changes to our lives in the past 6 months. Everything from school to shopping to dining out. And of course, travel. The combination of fear and homeschool and the inability to travel really did everyone's head in. But there is good to come out of this bad! Slowly travel is coming back. However, online school continues for many many people. With that online school comes some unique opportunities that have never presented themselves before. Schoolcations. What are Schoolcations, you ask? Well let me tell you!
Families have been experiencing lots of time together and lots of time at home! We have thought numerous times about going somewhere but – with school starting – didn't think we could go anywhere! However, I recently found several resorts that are opening remote learning/work and long stay specials. This age has presented us with some opportunities that we have never had until now!
**currently, a negative Covid test is required for the Jamaican and Turks and Caicos resorts mentioned below**
Four Seasons Punta Mita: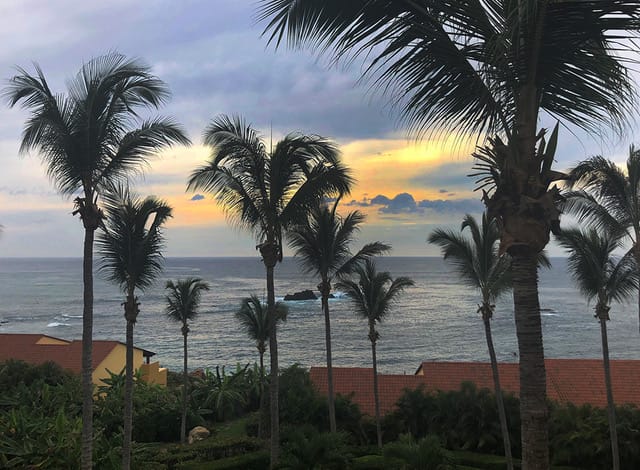 The tagline "Learning Can Happen Anywhere" sums up Four Season's philosophy. Their program features a tech hotline, study buddy program, art, culture and history classes and "after school sports". They also encourage educational learning through travel – something near and dear to my heart.
A stay at FS can go from a few days to two months, depending on how long a family needs. Long stays offer discounts off the daily rates.
Families can reserve pool and/or beach cabanas for some of their school days to learn out in the sunshine. Each cabana is outfitted with Wifi, a TV monitor, headphones, portable chargers and snacks, such as fruit and smoothies. A study buddy or a professional tutor can be hired to help with homework and provide additional learning supervision… teaching you own child can be hard, as we all have learned! In addition, the resort can provide larger monitors, printers and school supplies upon request.
All of this comes at a cost of course, considering it is a Four Seasons, but desperate times call for desperate measures!
Hyatt: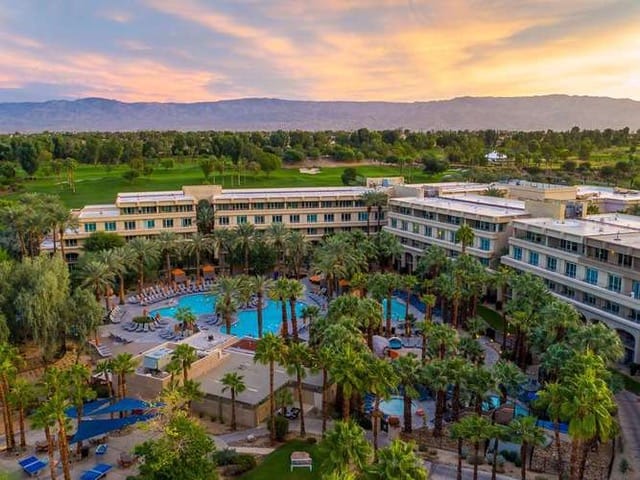 Select Hyatts around the country and the world are participating in the "Work from Hyatt" program. The package includes workstation options, such as private meeting rooms or connecting living rooms, daily food and beverage credit, complimentary wifi and waived resort fees. Some resorts will also have complimentary beach cabanas, Camp Hyatt access and personal trainer sessions for "school sports."
Various Hyatts are participating and the list can be found on Hyatt.com/workfromhyatt. Looking for beach? Hyatt Huntington Beach, Park Hyatt Aviara, Hyatt Regency Clearwater Beach or The Cape, Cabo might work. If you are picturing a mountain escape, Hyatt Regency Lake Tahoe, Grand Hyatt Vail or Lodge at Spruce Peak in Stowe, VT might work. A desert vacation can be found at Hyatt Regency Gainey Ranch in Scottsdale or Hyatt Regency Indian Wells, near Palm Springs.
Playa Resorts: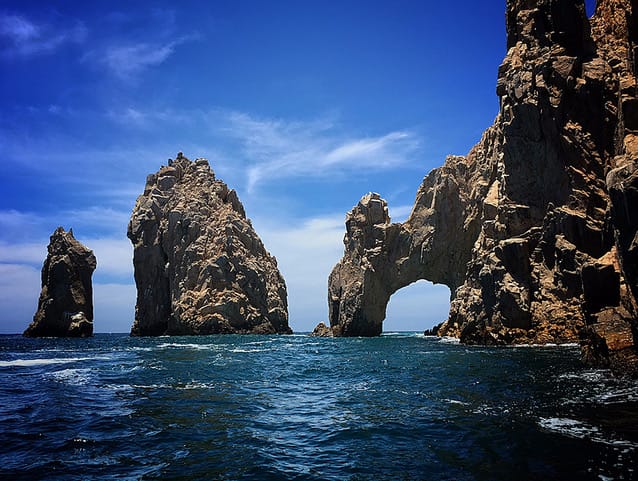 Playa Resorts encompass select Hyatt all-inclusives, Hilton all-inclusives, Sanctuary all-inclusives and Jewel Resorts. Some of these resorts are offering a "Work from paradise special".
With a 14 night stay, guests can take advantage of onsite IT support, dedicated shared office space, an upgrade to a suite or interconnecting rooms, complimentary laundry services, private cabanas on Saturdays and Sundays, and personalized activities and educational experiences for kids. The best part? 2 sessions of facial and body treatments per week.
The family friendly resorts participating in the program are Hyatt Ziva Resorts in Mexico and Dominican Republic and Jamaica.
The Palms Turks and Caicos: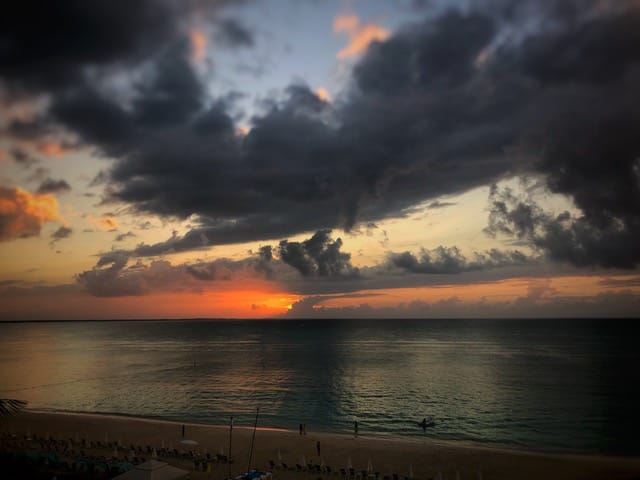 If you haven't experienced Grace Bay Beach in Turks and Caicos islands, this might be the perfect opportunity. It is an absolutely perfect beach vacation for a family. The Palms Turks and Caicos, in particular, is ideal for a family and is offering long stays at discounted prices.
One of the best things about The Palms is the multi-bedroom unit options with fully equipped kitchens. Perfect for families who want a little distance. The restaurants at The Palms will remain closed through October 15th but with a kitchen, it hardly matters. And The Palms guests can dine at the sister resort The Shore Club, should they visit prior to October 15th. And The Palms staff is happy to pre-stock your kitchen should you require. Laundry services are also available.
Although The Palms isn't supplying tutors for kids, the specials on 14, 21 and 30 day stays can't be beat. A one bedroom pool view unit typically goes for $1000 per night during this time of year – the long stay specials are only $420 per night! Turks truly is idyllic.
Hard Rock Hotels: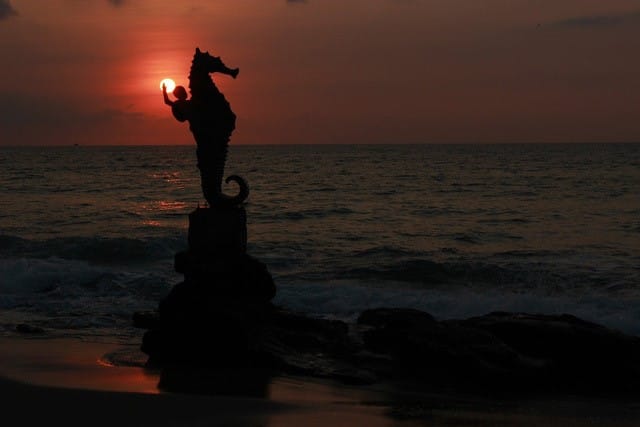 Another great all-inclusive option for families are Hard Rock Hotels. A booking through December 20th gets you up to 45% off your stay and unlimited access to wifi, tech support, and select private experiences such as workout classes and spa treatments.
For the kids, Hard Rock is offering dedicated online classroom support, after school care activities, an expanded in-room dining menu and organized sports such as soccer and volleyball. And the Hard Rock Riviera Maya location offers daily activities in their spectacular Woodward Park.
The Hard Rock hotels are located in Riviera Maya, Cabo and Puerto Vallarta areas.
Montage Resorts: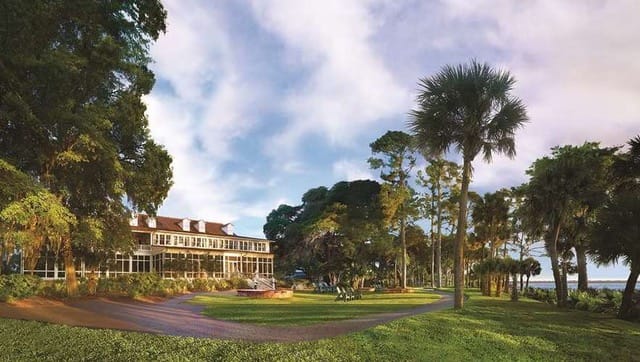 "Montage Academy" is offering students opportunities to complement their distance learning with "engaging activities" at the beach!
If you haven't stayed at a Montage Resort yet, definitely give it a try! They are some of the best around in terms of decor, service and food! Montage Laguna Beach, Montage Deer Valley, Montage Los Cabos and Montage Palmetto Bluff are all offering this program.
The program includes an all day monitored study hall and educational programing. The program is offering 180 subjects through Tutor.com, a service of The Princeton Review. In addition, the afternoons will offer elective activities such as yoga, hiking, and cooking. In addition, a boxed lunch and healthy snacks will be provided. And there is downtime also, so your family can reconnect!
With so many schools opting for online learning around the country, I suspect more resorts will join this list soon. And even schools going back in person are open to a hybrid option to help a family fit in a "Schoolcation". If there is one thing the Pandemic has taught us, it's how to be adaptable. And that travel is very important to a lot of people!
If you are interested in looking into any of these options, send an email to mdownham@departurelounge.com.