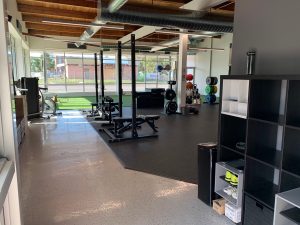 I recently stopped by Hustle Denver to chat with my personal trainer, Tanya, and share a little more about my experience and what Hustle has to offer (keep reading to see our FB Live tour!). I found Tanya almost a year ago through my chiropractor who recommended that I see someone who could work with me on my back issues. (side note, my back hasn't gone out since I've been working with Tanya).
Hustle Denver offers one-on-one training, small group, and larger group fitness classes, all based around strength training. Starting March 1st Hustle is adding two new group training classes at 5am and 6am. Classes are offered throughout the day and run as late as 8:30pm.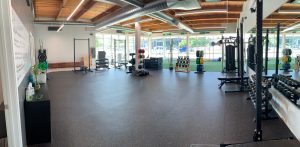 People of all fitness levels are welcome, and their detailed coaching allows you to work at a pace comfortable for you. Even if you haven't explored strength training before, they will coach you through the proper technique to ensure your safety and get you results. If you're not sure you are ready for a group setting, you can get started with one-on-one personal training then move into a group class when you feel ready!
Personally, I've found that having the pre-paid sessions on my calendar holds me accountable, and I'm able to fit in a few workouts a week. It's also convenient – located close to Stanley Marketplace and our coworking office, Progress Coworking.
Learn more and see a tour of the gym in this Facebook Live video below.
Hustle Denver is located at 2005 Dallas Street, Aurora, CO, 80010.
To connect with Tanya, fill out the Contact Form on the website.
Learn more about fitness options around Stapleton in this blog post.