There's a lot going on in Stapleton these days!
Northfield is growing, the new Sprouts-anchored development at A Line Square is picking up steam (shoot me an email at Mariel@Focus-Realtors.com if you'd like to learn more about condo and townhome opportunities at A Line), and the neighborhoods around Stapleton are full of retail and commercial news.
As a local Stapleton realtor and resident, I'm always tracking the latest and greatest "coming soons" on the retail front around our wonderful neighborhood. Here's a sneak peak at some of the new stores and projects that have recently opened, or will be opening soon.
Before I dive in, if you missed our other recent retail updates, here they are:
June 2019: Summer Scoop on Sprouts, Punchbowl Putt-Putt, a new Primrose, and more!
July 2019: Inside scoop: A new Starbucks, 7 new stores coming to Beeler Park, grocery store rumors, what's up with North End's pool, and more!
October 2019: Inside Scoop: Illegal Pete's, a famous dumpling shop, Cholon, two new pizza joints, a Disney store, and more!
February 2020: Inside Scoop: An Indoor Ski Hill, Beeler Park's Pho Spot, Primrose Update, Third Culture Bakery, a Famous Dumpling Shop Opening Soon, Boost Hydration, and More!
And now on to the update!
Natural pet food and pet wash opening soon in Beeler Park
Paws 'n' Play is opening its third Colorado location in the Shops at Beeler Park.  The natural pet food store is eyeing an early April opening.
Paws 'n' Play will offer natural pet foods as well as a self-service pet wash.  The store had this comment about its new Stapleton location:
"We are excited to announce the addition of a 3rd location, coming soon to The Shops at Beeler Park in Stapleton! There will also be a self service dog wash at our new location, so make sure you check out Paws 'n' Wash!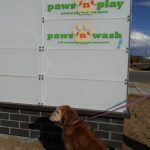 We are ALWAYS committed to staying small and LOCAL and continuing to serve our customers with the same great service, knowledgeable staff and natural products for your pets. Thank you for a combined 37 years of loyalty, we look forward to many more years together!"
Paws 'n' Play other sister locations are in Olde Town Arvada and Park Hill.
Philanthropic brewery moving in south of Stapleton
Lady Justice Brewing Company is opening a new brewery at 9735 East Colfax, approximately 1 mile south of Stapleton.
According to its website, the Lady Justice Brewing Company functions solely for the purpose of granting proceeds to women and girls in Colorado.  The brewery gives away a majority of the money that it makes in the form of grants.
The Lady Justice Brewing Company was founded in 2015 under the premise of brewing beer to make the world a better place.  Be sure to watch the Scoop Facebook and Instagram pages for more news on an opening date!
Kung Fu Tea bringing bubble, milk, and other teas to Northfield
A new Kung Fu Tea location is opening near Harkins Theatres in The Shops at Northfield.  Kung Fu serves bubble teas, milk teas, green teas, and more.
According to Kung Fu's website:
"We adhere to the spirit of Kung Fu with every handcrafted beverage. Our discipline and patience has allowed us to create a first-rate brewing process. We have committed to this ritual to guarantee an authentic taste.
By using tea leaves handpicked from the high mountains of Taiwan, premium ingredients, and sticking to our unique drink-making process, we're able to offer unrivaled bubble tea despite the increase in bubble tea shops.
Our tea is freshly brewed every 3 hours and bubbles cooked every 2 hours."
No word yet on a projected opening date.
Federal Express facility purchased for $21.1M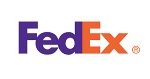 Woodspear Properties recently purchased the Federal Express facility just east of Urban Air and the Starbucks on Central Park.
Woodspear paid $21.1 million ($196.69/square foot).
The facility was built in 2014 and has 107,303 square feet of space.
New Stanley neighbor – Carm & Gia Metropolitan – is now open
Carm & Gia Metropolitan recently opened just south of The Stanely on Montview.
According to its website, "Carm & Gia Metropolitan is an homage to Chicago neighborhood standards where the legend is often repeated – 'there is a tavern on every corner'; there was (and on some corners there still is) a hotdog stand every few blocks. The Denver metro area has a similar neighborhood vibe and appreciation for simple, heartwarming environments where multiple generations gather for solid friendship and great eats."
Carm & Gia's menu is inspired by Denver's unique DenMex favorites and Chicago street food and includes everything from burgers to burritos to beer.
Also, I love the local dish names!
The Westerly Creek is a char-grilled skirt steak and onions, sweet peppers, Provolone on toasted French bread, lettuce, house Dijonaise house.
And for those of us who work or used to work on the Anschutz Campus like me, how about the Anschutz Bello?  As some of you know I'm a big veggie fan, and this dish doesn't disappoint.  The Anschutz Bello comes with a char-grilled Portobello Cap with balsamic sweet red pepper onion relish, Provolone cheese, lettuce, sliced tomato, crispy onion straws, and C&G House Sauce.
Carm & Gia is located at 9598 E. Montview.
Tessa Delicatessen open in Park Hill
Located in Park Hill at 5724 E. Colfax Ave, just south and west of Stapleton, the new Tessa Delicatessen has fans here at the Stapleton Scoop!
Check out Amy Atkinson's review of her recent visit to Tessa here.
New 40 bed hospital coming to Stapleton
America Development & Investment recently announced that construction has begun on Reunion Rehabilitation Hospital Denver just off Central Park Boulevard in Northfield.
The hospital will be managed by Nobis Rehabilitation Partners and care for people with debilitating illnesses and injuries such as stroke and brain injury, as well as other complex neurological and orthopedic debilitating conditions.
"After thoroughly researching the market, we knew we wanted to be part of the Northfield Stapleton development," said Jeff Jones, a partner with ADI. "Patients will have easy access to us from interstate highways, and our northeast location gives us the opportunity to serve all acute care hospitals within a 20-mile radius, and beyond."
The 48,510-square-foot, all-private room facility will consist of 40 beds.
The hospital will be located at 4650 Central Park Boulevard, less than a mile from the Shops at Northfield Stapleton, north of Interstate 70.  No word yet on a projected opening date.
YogaSix eyes spring opening in The Shops at Northfield
Coming this spring to The Shops at Northfield, YogaSix Stapleton is modernizing the centuries old practice of yoga and creating a community that is driven by welcoming everyone to a fun, empowering yoga experience.
At YogaSix the belief is that everyone can benefit from the mind-body experience of yoga. They'll connect you to the right practice and do everything to make it the best 90-minutes of your day.  As a member, you can experience any of their six core classes: Y6 101, Y6 Restore, Y6 Slow Flow, Y6 Hot, Y6 Power, and Y6 Sculpt & Flow.
The new studio will be located on 49th Avenue, across from Macy's.
Stapleton on the weather map … again?
The National Weather Service is planning to add an official climate observation location – right here in Stapleton.  There have been concerns that the DIA location is a bit too far away from downtown Denver, and weather patterns may be slightly different close to the new airport.
It sounds like the new Stapleton location might be coming this year.  Check out this Denver Post article for more.
Health and wellness clinic opens on Central Park Blvd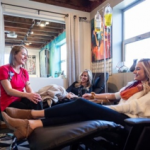 Revive Colorado, a restorative medicine/health and wellness clinic, recently opened its doors at 2312 Central Park Blvd.
Revive relocated its RiNo clinic of four years, responding to the desires of long-time clients wanting more convenience, an easier location and better parking.
Be sure to check out Lisa Palladino's Scoop coverage of the new IV and healthcare clinic!
Stanley Marketplace updates – Goodbye Endorphin, hello new restaurant
Endorphin, a fitness studio that features weightlifting, HIIT, strength training, and more, recently closed its Stanley location.  Endorphin is merging its Stanley operations with its nearby Eastbridge studio. The Stanley is actively discussing new options for the space with potential tenants, and is also soliciting public feedback from the public on which local, independently owned small businesses you'd like to see in the old Endorphin space.  So reach out if you have any input!
Also, a new restaurant – Qi-Lin Ramen – is slated to open this summer in the old Sazza Pizza location.  We'll update you on the Scoop Facebook feed as we learn more!
Hook & Reel seafood restaurant now open close to Swigert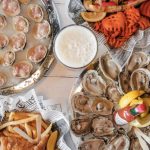 As a former New Orleans resident, I'm happy to report that Hook & Reel, a casual family dining restaurant that offers a variety of seafood including clams, crawfish, lobster, and shrimp, recently opened in Quebec Square.
Hook & Reel also offers po' boy sandwiches, sliders, soups and salads, as well as cocktails, wine, and beer.
The new seafood restaurant which is averaging 4 out of 5 stars on Yelp so far is located at 7407 East 36th Avenue and close to Stapleton's Swigert International School.
Charlotte Russe Re-Opening
A fast-fashion brand, Charlotte Russe is reopening its Northfield location on 46th Avenue, across from Harkins Theatres in the Shops at Northfield.
Charlotte Russe is expected to open around mid-March.
Milkshake Lab comes to Punch Bowl Social
Punch Bowl Social recently introduced a new shake program featuring craveable and Insta-worthy milkshakes.  My favorite of the 11 new milkshakes?  It's so hard to choose, but I tried the "Grasshopper" – chocolate milkshake with mint syrup, brownie bites, Andes Mint crumbles, and grasshopper cookies – and it was delicious!  My oldest son loves the "Slumber Party" – a strawberry milkshake with Reese's Pieces rim, cotton candy fizzes, gummy sharks, Pop Rocks, and more! Check out our Facebook Live from the milkshake lab.
Stapleton residential real estate heating up
Did you know 21 homes, ranging in price from $242,000 to $1,100,000, went under contract last week in Stapleton?  Did you also know that these homes were listed for 12 days on average (with 8 days being the median)?
Stapleton residential real estate is heating up, and here at Focus Real Estate we'd love to help you navigate the buying and selling process.  We have 6 wonderful, experienced realtors who work – and live – right here in Stapleton (myself, Joe Phillips, Kailee Ackerman, Lisa Palladino, Ashley Parsons Faller, and Amy Atkinson) and an in-house real estate lawyer to help with your needs.
Be sure to follow our weekly Scoop real estate updates, and if you have any questions about buying, selling, or building a new home in North End or Bluff Lake shoot me an email at Mariel@Focus-Realtors.com!