In a previous blog, I talked about how to make your run-of-the-mill new build stand out. Here's an extra tip: add custom millwork. Millwork can both add style and increase function, and there are almost limitless options for how you can integrate it into your home.
You might consider adding one of the following types of millwork to customize your home:
Ceiling treatments: Add beams, paneled ceilings, or wood coffers to dramatically increase the character of your living room or master bedroom.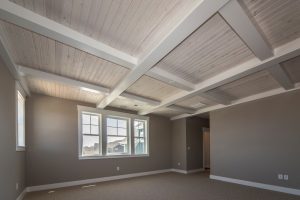 Homework stations or desks: These are perfect for a corner of a great room or basement family room. If your kids need a little more…supervision…you can also consider adding one right in the kitchen. This can also serve as a perfect bill-paying or emailing station for adults.
Built-in bookcases and cabinets. Everyone needs a little extra storage in their life. Adding built-in bookshelves or cabinets to your living room, office, or bedroom provides a space for more than just books – add artwork and special souvenirs, or stash away board games, extra blankets and pillows, or files.
Mudroom built-ins. Creating a functional mudroom might be one of the most sanity-saving things you can do in a home. Custom millwork allows you to build a cubby for each member of the family or a perfect bench for shoe-tying.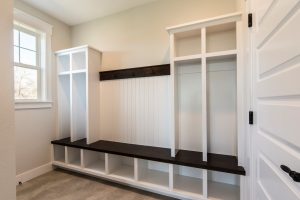 Wall features. When you hear wall paneling, your mind might leap to the dark paneled basements of the 1970s. But there are beautiful paneling options—both modern and traditional—that can give your home a major style boost. From classic wainscoting to a modern-style chair rail, these elements add instant design interest.
For information on Gala's services, contact her at gala@galastudeinteriors.com or 720-261- 4662.