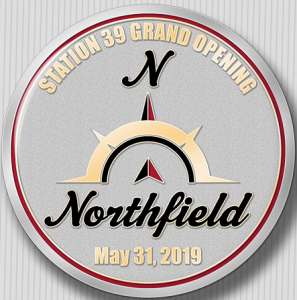 Grand Opening ceremony will feature Mayor Hancock
If you've driven down Central Park Boulevard in Northfield recently, you've likely noticed that Northfield's long-awaited Fire Station No. 39 is almost complete.  Certainly my two boys – ahem, two little firefighters, as they sometimes like to remind me – can't wait for the Denver Fire Department's newest, state-of-the-art building to open just down the street from our home.
Fire Station No. 39 is slated to open on Friday, May 31st.  Denver Mayor Hancock is scheduled to arrive at 2:00 pm, and the ribbon cutting will take place immediately thereafter.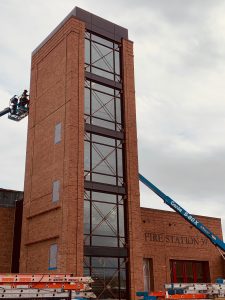 The $9.4 million project was funded through a five-party finance agreement among the City and County of Denver, Forest City Stapleton, Denver Public Schools, the Denver Urban Renewal Authority, and Park Creek Metropolitan District.
The new station will help provide Northfield, Stapleton, and surrounding communities and schools with faster emergency response times.  This is great news for Stapleton residents and families.  There's also a new traffic light that was installed next to the fire station on Central Park Boulevard to help with ingress and egress to and from the fire station.
The address for Station No. 39 is 9150 E. 50th Ave., Denver 80230.
Welcome to Northfield, Fire Station No. 39!