I recently stopped by local non-profit, We Don't Waste, to learn more about how they are addressing food insecurity in the Denver area. You can catch my interview with founder, Arlan Preblud, and tour of the facility below. Keep reading to learn more, including how you can help!
What is We Don't Waste?
Did you know that 40% of food produced is wasted? Fourteen percent of people in Colorado, including one in three kids, is food insecure. We Don't Waste was founded in 2008 to address the issues of food insecurity and food waste. The organization partners with food donors (restaurants, caterers, grocery stores, etc. who would otherwise have to throw food away) and community-based agencies to provide fresh and healthy food to those in need.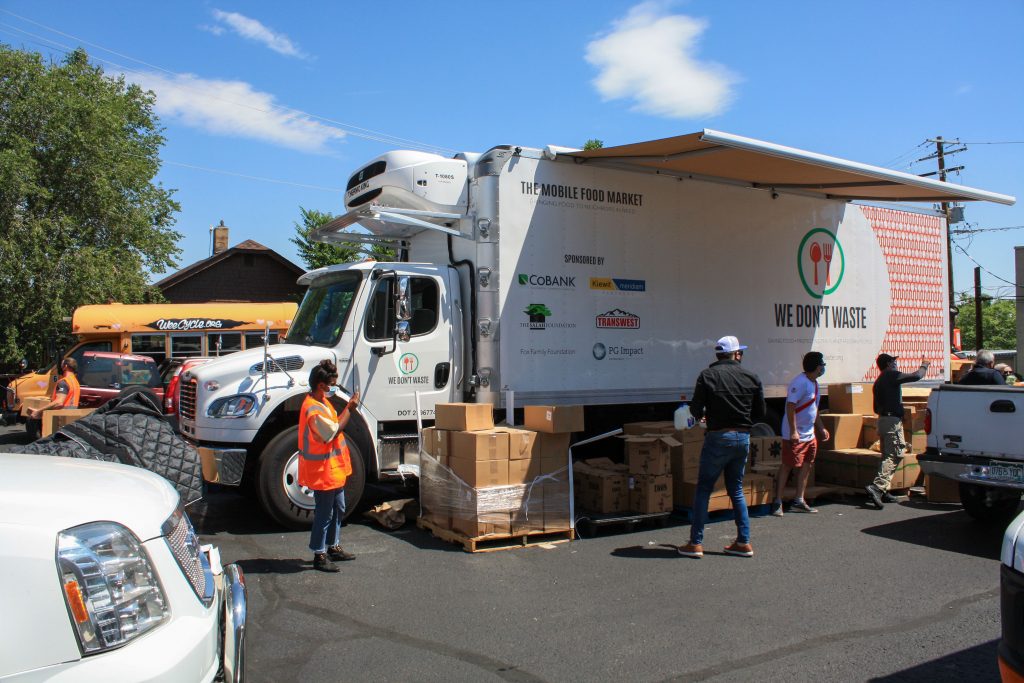 How can I help?
Volunteer – Adults and kids ages 12+ can volunteer to pack food into grocery bags and boxes. Ages 16+ can volunteer at mobile food markets. You can learn more about volunteering HERE or reach out to Kate Millman – Volunteer Coordinator – Kate@wedontwaste.org – (720) 328-1284 ext. 115
Donate – You can make a donation HERE.
Waste Less – Follow the motto, "Take what you need. Use what you take."
Follow We Don't Waste on Social Media