What's spookier than Halloween? The fact that Thanksgiving is 3 weeks away! Eeeek!
The holiday rush is upon us and spending all day in the kitchen isn't something many look forward to with the daily hustle and bustle of the holiday season. Enjoying the company of family, friends and neighbors to create lasting memories certainly sounds more fun and we have a perfect solution to make that happen- Thanksgiving dinner take out! Yes, it's true and gaining more and more popularity each year. Whether you want the whole deal or just sides to ease the burden of cooking all day, we have you covered with some of our favorite options locally in the neighborhood and the Denver Metro.
Looking for more than just the turkey…? Read on! There are a few events happening on Thanksgiving weekend that may be a great addition to your calendar as well as volunteer opportunities.
Take out in Central Park
2501 Dallas Street, Aurora
303-248-3983
Located in the Stanley Marketplace, you can choose the size of meal you would like to order from 2-3 guests up to 6-8 guests as well as tasty a la cart type options. Each full meal includes a fresh turkey you can roast at home, several restaurant-level sides, gravy, and cranberry sauce. You also have the option for a cornucopia of add-ons like a house-smoked ham, artisan salads, breads, starters and charcuterie boards, and dessert choices like pumpkin pie, pecan pies, brownies and an assortment of gourmet cookies. Meals can be delivered or picked up on the Tuesday or Wednesday of Thanksgiving week. Order online or stop by Mondo Market; deadline to order is Sunday 11/12.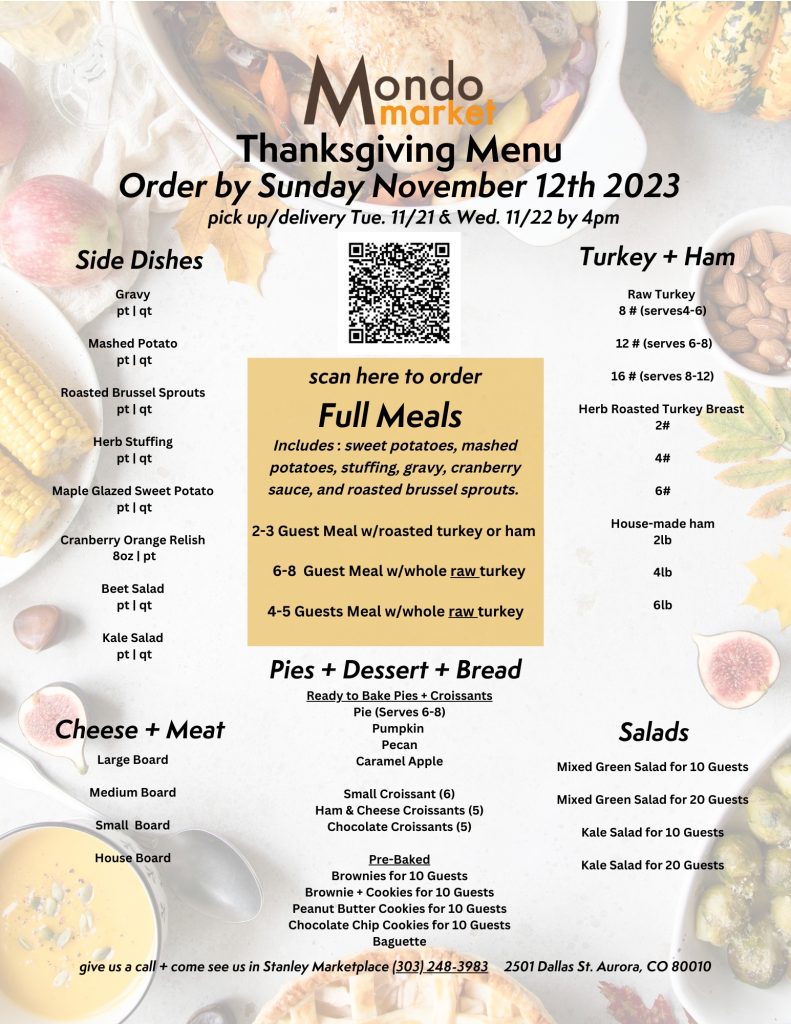 2501 Dallas Street, Aurora
720-328-8930
Another delicious option located in the Stanley Marketplace, Elita has Thanksgiving staple items available a la carte from turkey to sides! Enjoy small farm turkey, rock-lobster mac & cheese, classic mashed potatoes, green beans, cranberry-orange & fig chutney, fresh baked pull apart breads and artisan pies! Elita Thanksgiving Menu 2023
720-328-8930
Five Eggs is offering a fully prepared meal for four delivered directly to your door! Meals will be delivered on Monday 11/23 and are ready to reheat on the big day!
Each meal includes:
6 oz Brined and Roasted Turkey breast per person
Garlic Mashed Potatoes for 4
1 quart of Five Eggs' Gravy
Cornbread Dressing
1 pint of Gingered Cranberry Sauce
Classic Green Bean Casserole for 4
Freshly baked Rolls- 2 per person
Your choice of Pumpkin Pie or French Silk Chocolate Pie
Meals will be delivered on Monday 11/23 and ready to reheat on the big day!
You can place your order HERE.
Coming soon to The Shops at Beeler Park
303-282-5103
To celebrate and to give you a little taste of what is to come at Pearl Market & Wine, they are offering their 1st Annual Pearl Thanksgiving Box! Orders will be delivered on November 21st and are limited to 80238. You can place your order HERE.
The curated Thanksgiving box includes:
16-20lb Fresh Never Frozen All Natural Turkey from Red Bird Farms
Avinyó Reserva Brut Cava – Avinyonet del Penedès SP
2021 Timothy Malone Gamay Noir Jubilee Vineyard – Eola Amity Hills OR
5oz Thomasville Tomme from Sweet Grass Dairy
8oz Mountain Valley Sharp Cheddar Cheese from Goot Essa
7 oz Lillé from Vermont Farmstead Cheese Company
7oz Vintners Kitchen Cranberry Fig and Merlot Jam
Moonshot Organic Sourdough Sea Salt Climate-Friendly Cracker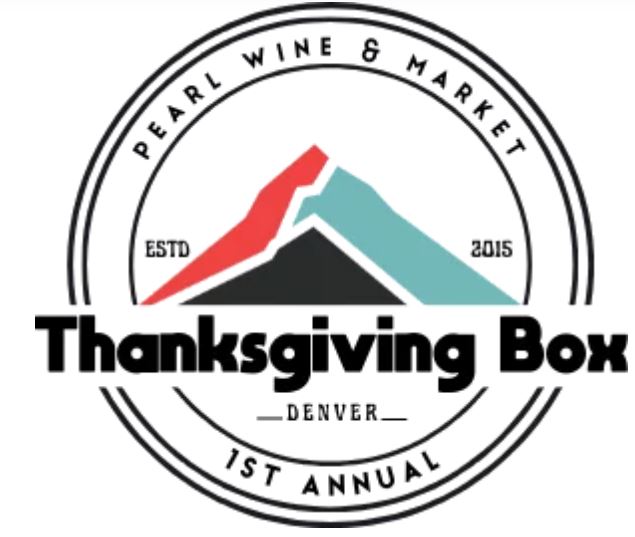 Other takeout options in the Denver area
(Many of these offer dine-in options as well. Make your reservations early.)
1801 California Street
303-293-8500
Impress your guests with a spread of chef-prepared appetizers, sides, entrees, and dessert from the Michelin recommended restaurant. Guard and Grace Thanksgiving Box includes one Bourbon Brined Turkey Breast with confit turkey thigh, Smoked Seafood Dip with house sourdough, Sage Umami Gravy, Whipped Potatoes, Turkey, Sausage and Apple Stuffing, Cranberry-Fresno Jam, House Potato Rolls with whipped butter and smoked sea salt, Green Bean Casserole with crispy shallots and Guard and Grace Salad with dried fruit and house dressing. Each box feeds a family of six for a plentiful Thanksgiving feast.
Order HERE by November 21, 2023 by 12 p.m.
Pickup: November 22, 11 a.m.-4.pm.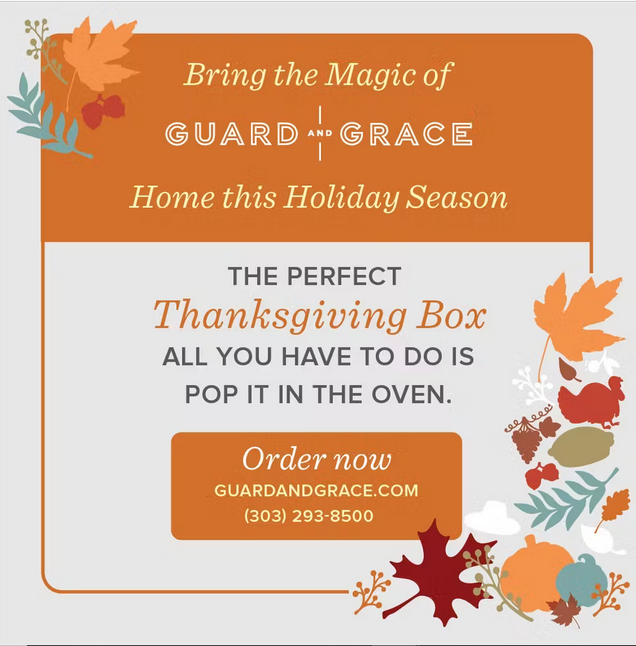 1801 Wewatta Street
720-707-350
The dreamy LoDo spot is offering to-go meals with dishes ranging from traditional to tapas. Priced per person at $45, you'll receive snackable starters to decadent mains and sides with perfectly matched sauces for mixing and matching. Each meal includes hummus + 2 flatbreads; baba ghanoush and flatbread; roasted carrots with harissa and dill yogurt; roasted rosemary-brined turkey breast; spinach with bacon, lemon and garlic; buttermilk mashed potatoes; jerez gravy; sour cherry mustard and an apple crumble to finish. Each meal comes with the at-home instructions; call 720-707-3500 to place your order by Monday, 11/20. Pickup on Wednesday, November 22.
You can place your order HERE.
303-862-8507
Brand new concept Oliver's Italian is open for Thanksgiving with a special Italian-Style Thanksgiving menu in addition to the regular menu, all available for to-go dining at your own home too. Enjoy dishes such as an Italian seafood stew, a special roasted butternut squash pinsa with sage, guanciale, whipped ricotta and fig; a tacchino rullato, turkey and sausage roulade with roasted squash and sage potatoes, and a torta di zucca, pumpkin cake with fresh cream. Don't miss a negroni sampler to toast the holiday or a choice of Oliver's Sprites; Oliver's Italian opens at 11 am on Thanksgiving Day.
You can place your order HERE.
4132 West 38th Avenue
720-749-3186
You can place your order HERE.
1817 Central Street
303-993-2364
Order by 5:30 p.m. on November 17 and pick up on November 22 or 23.
You can place your order HERE.
1606 Conestoga Street, Boulder
303-247-1000
Pick-up is available on November 20, 21 and 22.
You can place your order HERE.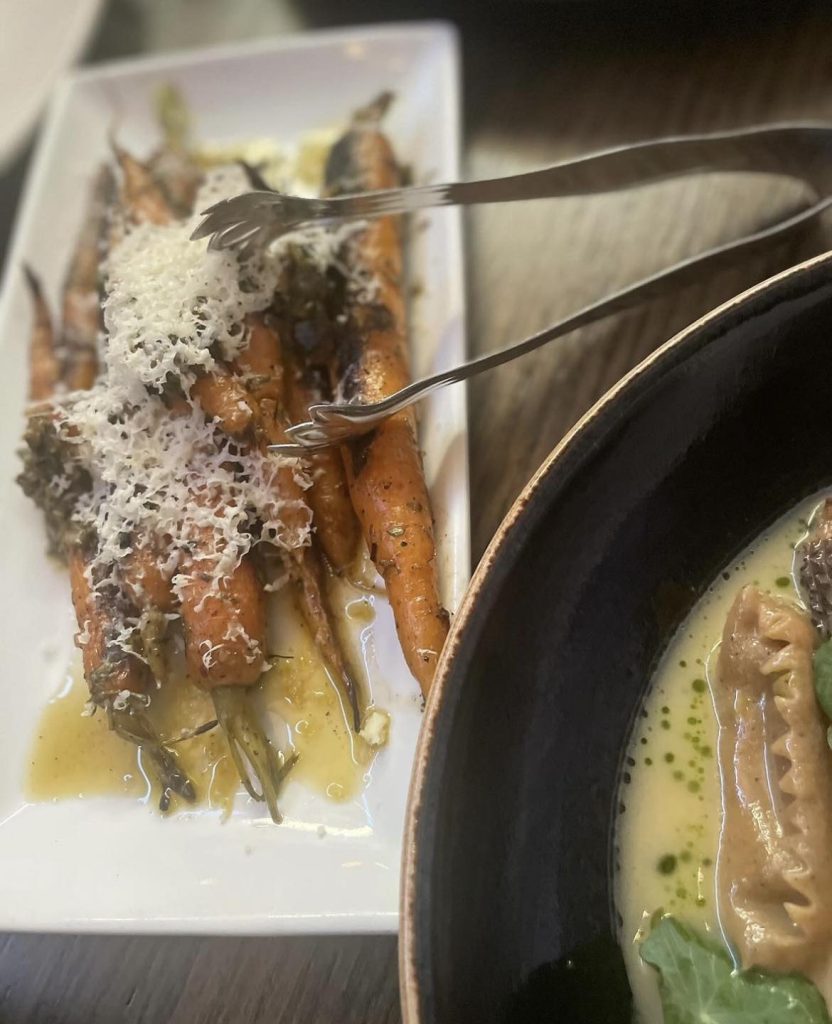 1899 16th Street
303-323-0017
Call to place your pre-order on or before November 19. Pick-up is available on November 22 and November 23.
Vital Root, part of the Edible Beats restaurant group, is offering vegan and gluten-free Thanksgiving meals to-go. Order by November 19 and pick up on November 21 or 22. Also, 5% of sales will benefit Conscious Alliance, a nonprofit hunger relief organization.
You can place your order HERE.
720-204-2366
Delivery is available on November 22. Alternatively, pick-up that day from the Denver Commissary (3600 East 40th Avenue) or Max Taps Co. (2680 East County Line Road Unit A, Highlands Ranch).
You can place your order HERE.
1560 Wazee Street
303-623-3127
1039 Pearl Street, Boulder
303-544-5973
Each item is a la carte and can be picked up on November 22.
You can place your order HERE.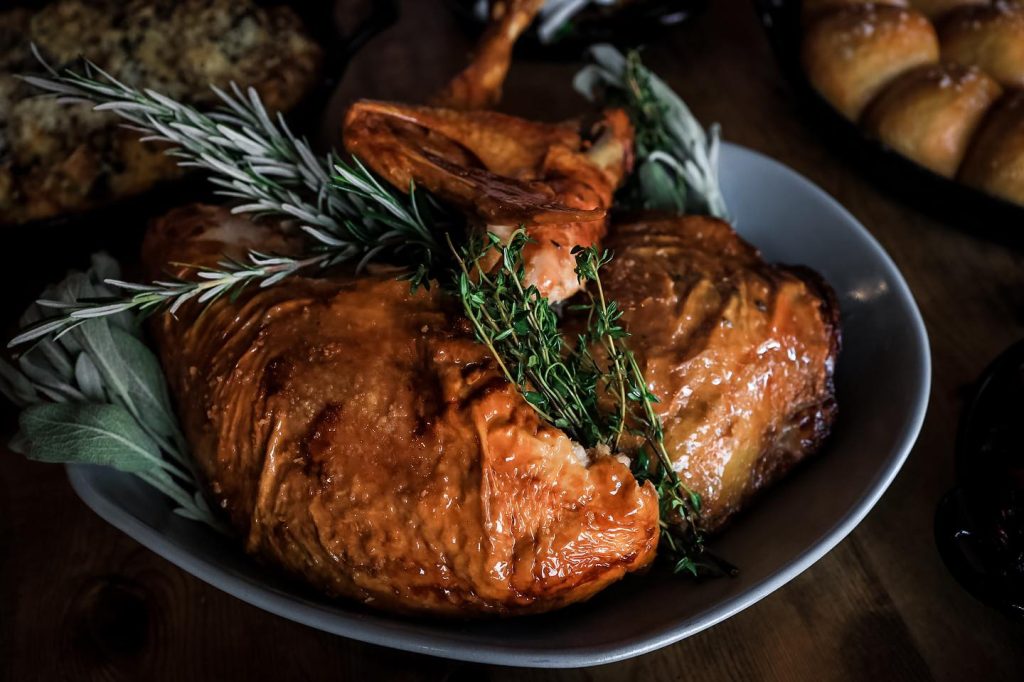 249 Columbine Street
720-772-5022
Enjoy the Holiday Bake Shop by Chef Saura! Order your sweets at least 48-hour in advance pick up through December 31, Thanksgiving day included.
You can place your order HERE.
2949 Federal Boulevard
303-390-1252
Order by November 13 and pick up on November 16, 17 or 22.
You can place your order HERE.
1659 Wazee Street
303-262-6070
Order by November 20 and pick up on November 23.
You can place your order HERE.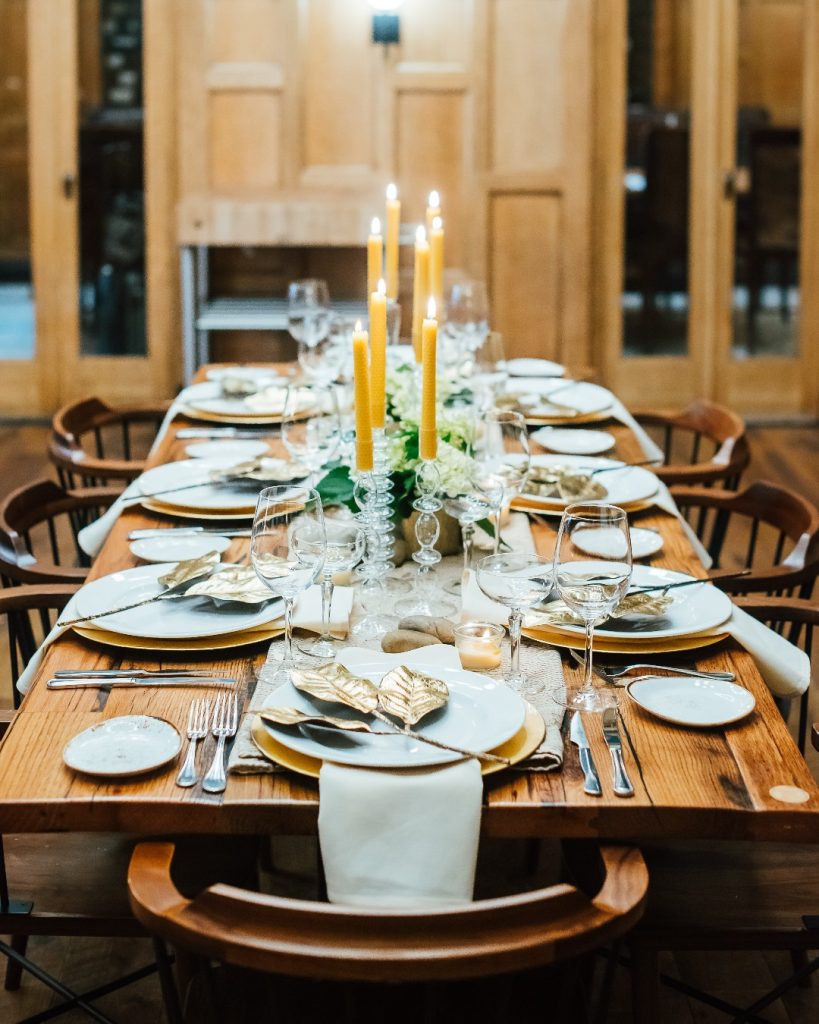 2743 Blake Street
303-381-4522
Pick-up is available on November 23.
You can place your order HERE.
2375 E. 1st Avenue, Denver
770 E. 17th Avenue, Denver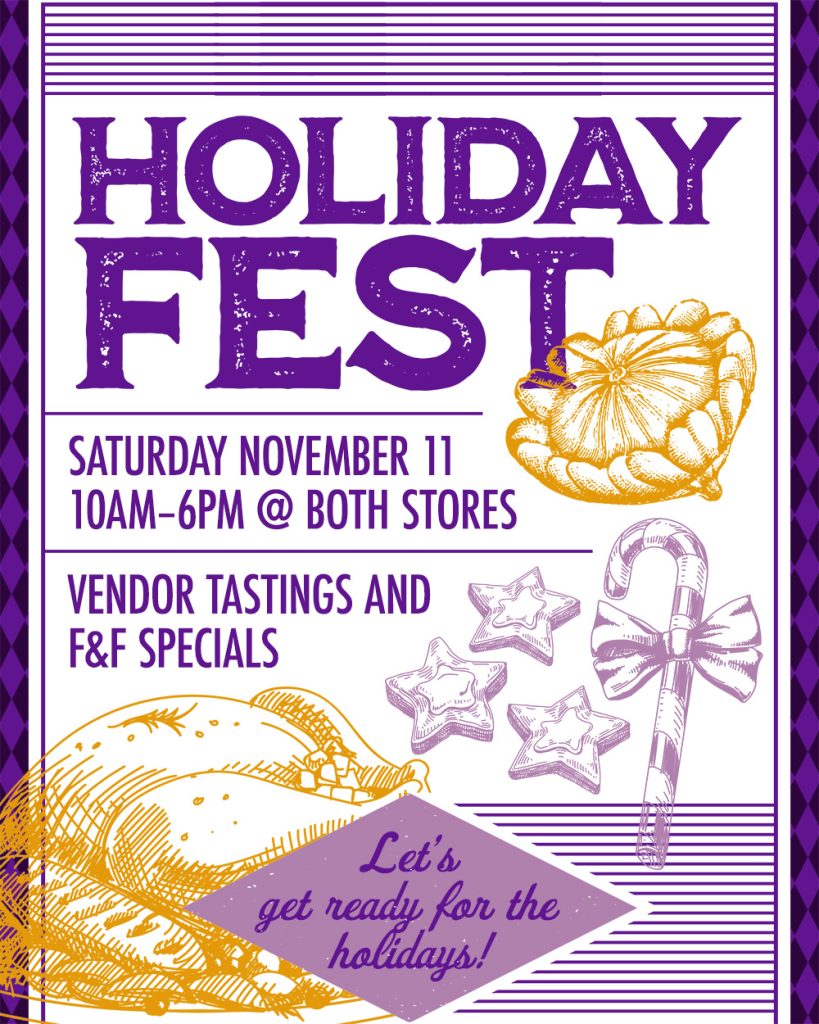 2242 Oneida Street, Denver
Pick up at 12001 E. Caley Avenue, Centennial, CO 80111
Pies
2501 Dallas Street, Aurora
303-658-0861
Pre-order Sweet Potato Pecan Pie or Pumpkin Pie Tart for Thanksgiving! Orders are due by Monday 11/20. Call the store or order via email at orders@mietteetchocolat.com
Make Thanksgiving easy with Take & Bake Cinnamon Rolls for your family and guests to start off the morning with a delicious treat before they prepare their Thanksgiving feasts.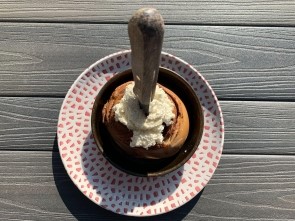 2216 Kearney Street, Denver
303-861-4912
3333 S. Wadsworth Blvd #C-107, Lakewood
303-986-6240
5604 Kendall Court, Arvada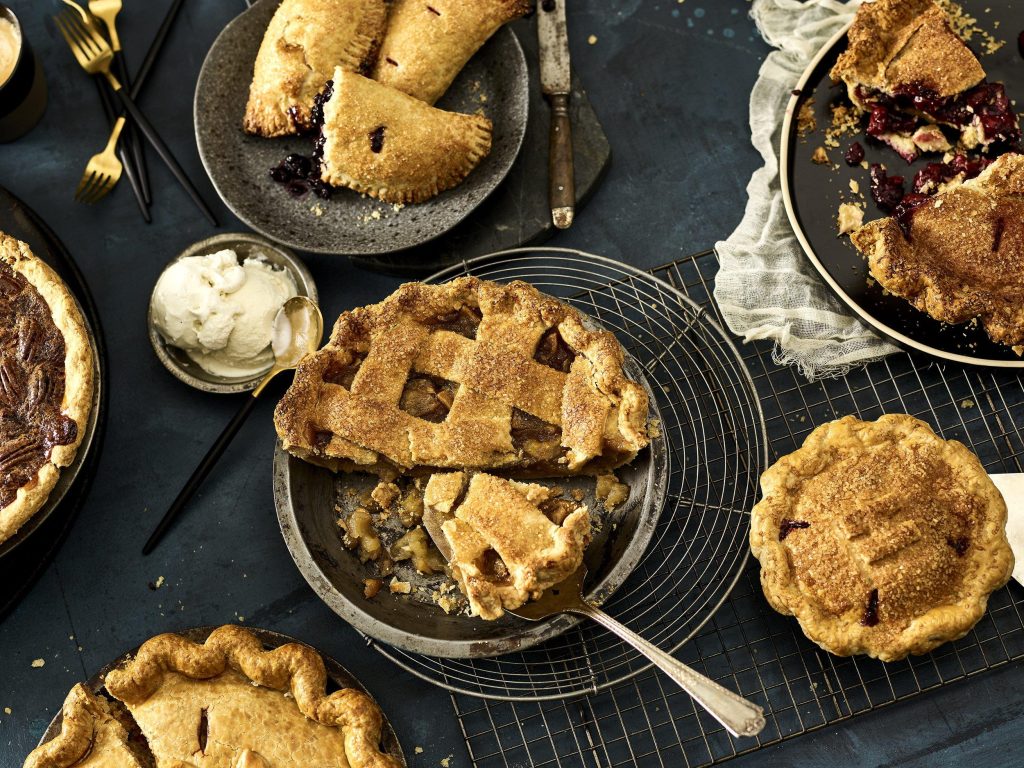 728 S. University Boulevard, Denver
303-282-5888
1543 Champa Street, Denver
303-534-0956
Volunteer/Donate
Jewish Family Services Thanksgiving
Events Happening on Thanksgiving Day or Thanksgiving Weekend
Central Park Harvesting Hope Thanksgiving Day 5K Race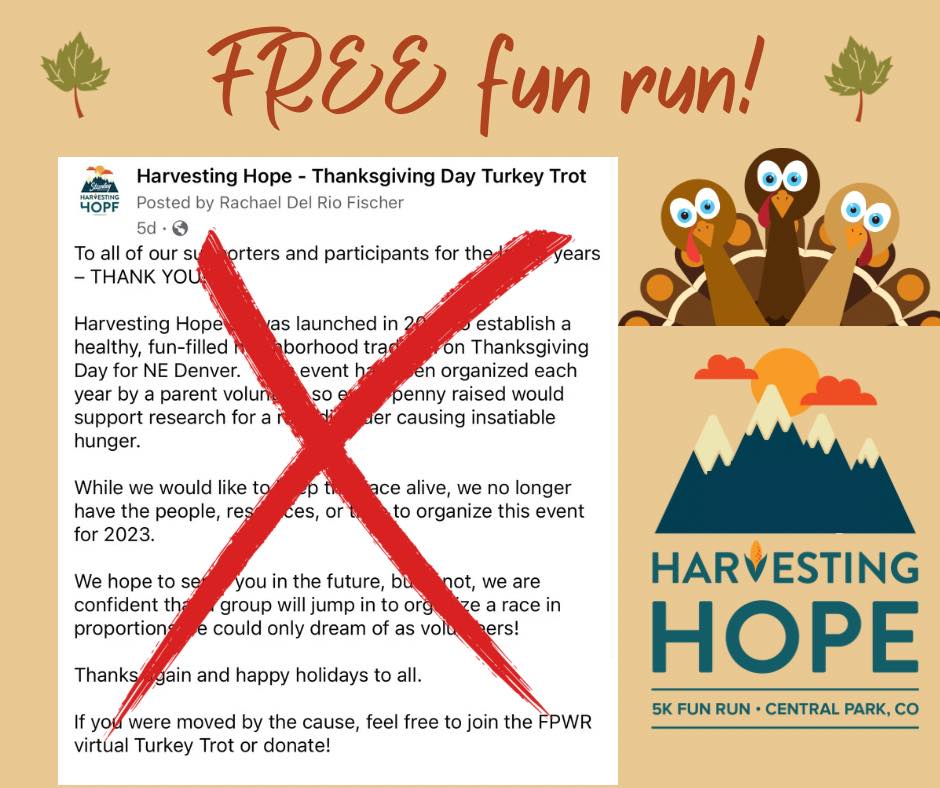 Mile High United Way Turkey Trot
Estes Park Catch the Glow Parade and Celebration
Blossom of Lights, Denver Botanical Gardens
If you have any recommendations on places to go, restaurants to try on Thanksgiving, or events happening Thanksgiving weekend, shoot me an email at rebecca@focus-realtors.com and I'll add it to the list!