Moms. Working moms. Stay at home moms. Single moms. We all have a pretty tough job. Like exhausting most of the time, even if we present an image on Facebook that life is peachy! We all know it isn't perfect a lot of the time and we need a break!
What we all need is the perfect girl's trip! A long weekend to feed our soul and revive our bodies. Whether it's a spa trip, an adventure trip or a cultural trip, any trip away with good girlfriends is just what the doctor ordered.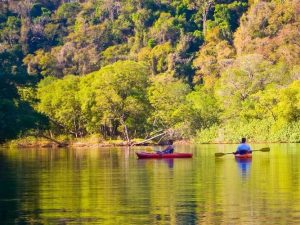 The Adventurous Trip
Are you the type that craves adventure and can't sit still, no matter how tired you are? Sitting around just isn't for you. And sometimes a bit of adventure is just what your mom brain needs. Look no further than Costa Rica.
Where to stay
Costa Rica has a crazy amount of eco systems and places to see. Manuel Antonio has the best of both worlds – jungle and beach. Fly into San Jose airport and head to Si Como No Hotel, a hotel situated in the hills of Manual Antonio's jungle, with views of it's spectacular beaches. Manuel Antonio is lush and green and filled with amazing wildlife and adventure options. Si Como No has everything a girl's trip requires. Only one mile from the entrance to Manuel Antonio National Park, 3 restaurants and a bar right by the pool. And an adults only pool!
What to do
Even an adventurous girl's trip requires some time by the pool and Si Como No has a great pool, with great views of both jungle and ocean. The perfect place to rest up for your upcoming adventures.
A hike of Manuel Antonio National Forest is a must! Along the way, spot monkeys, sloths, iguanas, coatimundis and too many birds to count! If you're not to tired after you hike, spend some time on the beaches of Manuel Antonio – the most beautiful beaches in Costa Rica.
After your beach time and beach lunch, hop on a dolphin and whale watching tour! Depending on when you're in the area, you can spot humpback and pilot whales and, of course, plenty of dolphins.
No trip to Costa Rica is complete without a zip lining adventure. Speed through the jungles of Manuel Antonio and see the jungle with a different perspective. Zip lining is both thrilling and definitely for the adventurous type! Particularly with monkeys swinging through the trees right near you!
Last but not least, a horseback ride to the Tacori Waterfalls is the perfect way to spend the last day of your girl's trip. Definitely book a tour that includes lunch at a local farm. A fantastic adventure combined with a cultural aspect. You'll be rewarded with a swim in the waterfalls.
There's no end to interesting places in Costa Rica for an adventure vacation. Everywhere from the Arenal to Guanacaste to the Osa Penninsula and the cloud forests of Monteverde, there is something for everyone. For a quick trip, including both beach and jungle, however, your best bet is Manuel Antonio.
The Spa Vacation
This is definitely the most popular of girl's trips! The spa vacay. This seems to be the most popular girl's trip that I take and I wouldn't have it any other way! Look no further than Phoenix.
Where to stay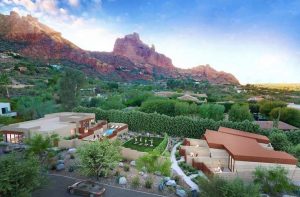 Phoenix has several different areas in the city that are very well suited for a girl's trip, but my favorite is Sanctuary Camelback Mountain. This resort is one of my favorites for my client's girl's trips! Nestled right up in the side of Camelback mountain, this resort is relaxing luxury, with amazing views and fantastic amenities. But it's close enough to Old Town Scottsdale that if the urge to shop overtakes you, it's doable. The resort has a huge variety of accommodations – everything from standard rooms to casitas to private homes. A mountain suite can easily accommodate 4 adults and has gorgeous views. Sanctuary has several restaurants and bars and an amazing infinity pool. And it's adults only.
What to do
Up first on the agenda – the spa. No need to go off property for spa treatments here. Sanctuary has everything you could ever want. Various massages, body treatments, Aquatic massage, in-room therapies and specialized treatments such as acupuncture and meditation are all offered.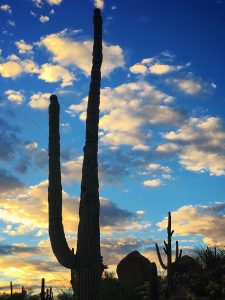 Have a spa treatment in the morning and relax by the pool in the afternoon. The beautiful infinity pool has cabanas for rent, which provides a luxurious feel to your girl's trip.
For something different, many people love the "walking labyrinth meditation" session. A way to reconnect with inner peace and experience a renewed sense of purpose. Clients walk the pathways of the Seven Path Classical Labyrinth. The winding path that takes you to the center becomes a metaphor for the healing journey and a mirror for where you are in your life. Super interesting, mystical stuff and perfect for that relaxing getaway.
No trip to Phoenix is complete without a trip into Old Scottsdale, where you can visit art galleries, enjoy amazing restaurants and buy some old west souvenirs for your little ones at home. The Scottsdale Art Walk, in particular, is fun – all art galleries along Old Town open their doors for a self guided tour between 7pm and 9pm on Thursday evenings.
The Cultural Trip
Charleston, South Carolina is a must do trip for anyone in the United States – including girl's trips. The birthplace of the Civil War, which many people argue is what shaped the U.S into the country it is, Charleston has so much to see it's dizzying. And it's the most picturesque city I have ever seen.  Only 4 square miles, historical Charleston has amazing restaurants, amazing old antebellum mansions and amazing history.
Where to Stay
Belmond Charleston Place is a historical hotel right in the heart of the city. Perfectly located within walking distance to everything, the hotel has beautiful rooms, several restaurants and bars (including the award winning Charleston Grill) and a rooftop pool and bar with great views over the city.
Belmond has southern charm and all the creature comforts – from food to health club to spa. It also has an attached annex with some amazing shops if you have a shopping habit.
Deluxe rooms and suites are perfect for a girl's trip to share and the breakfast room off the main lobby is completely charming. We walked everywhere from the Belmond location (I don't think I stepped foot in a taxi then entire time I was there).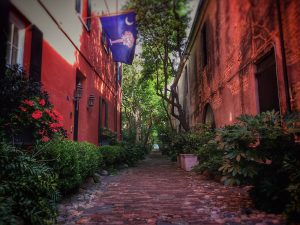 What to do
You could stay in Charleston for a week and still have things to check off your list, but here are some of my favorites.
A walking tour of Charleston has an enormous cultural impact on a tourist. You may have forgotten all your history from college, but a good tour guide will remind you of everything you once learned. Learn about the Charleston's early beginnings as "Charles Towne" (named after King Charles II) and it's complicated past, including the slave trade. All the while walking along authentic cobblestone streets, winding through tiny alleyways and passing amazing architecture. Fun fact: Charleston has more than 100 churches in 4 square miles. A great place to just wander on your own is the historical City Market.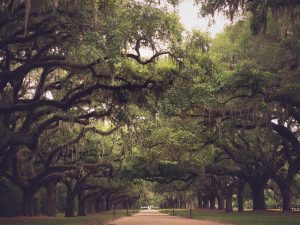 Worth a visit  is a former plantation. Every American should educate themselves on the mistakes from our history and an authentic plantation is where to do it. Two favorites are Boone Hall Plantation and Drayton Hall. Boone Hall is still a working farm (although the house is not original, the slave's quarters are). It's quite large and tours are available all day long to show the home, the grounds and the slave quarters. The slave quarters are not to be missed – it may make you cry, but each cabin has written history and photos inside. Drayton Hall doesn't have as much to see as Boone Hall, but the house is completely original, dating back to the 1750s. I visited Drayton when I was 8 years old and still remember it vividly.
If you're feeling really ambitious, take some time to hop on a boat out to Ft. Sumpter – where the first shots of the civil war were fired. This may be only be of interest for the true history buff, as there's not too much to see, but it's interesting all the same.
Most important in Charleston (besides spending hours meandering the streets) is eating! Oysters at Pealrz Oyster Bar. True Southern fare at Husk. She Crab soup and an amazing little courtyard at 82 Queen. And one of my favorites because of the architecture – Lowcountry Bistro… it's a true Charleston Style home, with a south facing side porch and great food.
No matter where you go, a girl's trip is special and, in my opinion, essential for mental health! There is no shortage of great places to go that are a relatively decent flight distance from Denver. From beach to city, research some places today and book your trip!