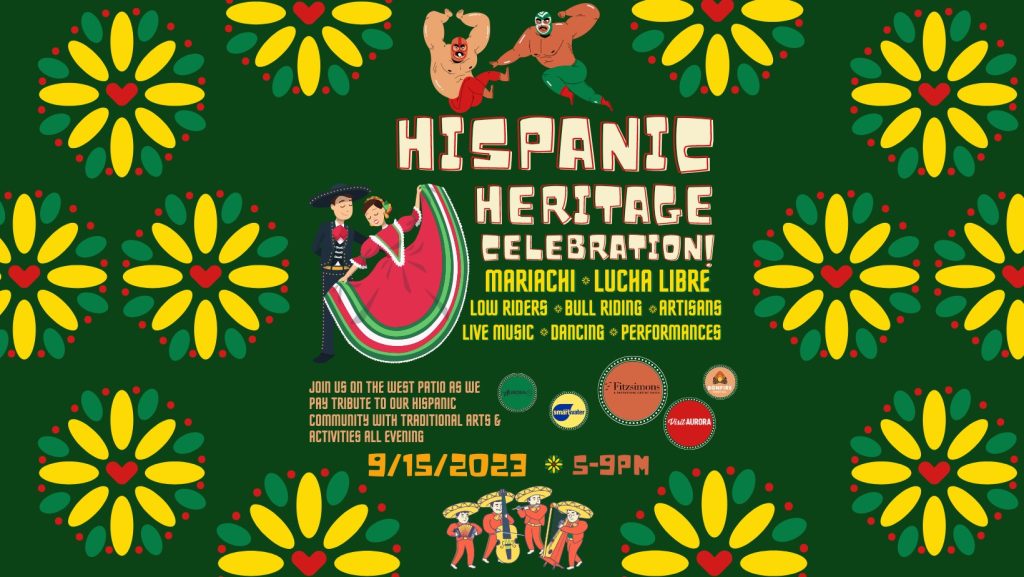 The annual celebration of Hispanic Heritage month begins on Friday 9/15 and continues for a full month with festivals, events and activities and a month of appreciation. You can celebrate the start of Hispanic Heritage month at Stanley Marketplace this Friday… and keep reading for some local, featured Hispanic-owned restaurants and chefs.
Stanley Marketplace is celebrating with a day to recognize the achievements and contributions of the Hispanic American community who have inspired others to achieve success and share culture.
On Friday 9/15 from 5 – 9 pm Stanley Marketplace is hosting an evening of events and activities including Lucha Libre luchador wrestling, a mariachi band, lowriders, Ballet Folklorico, live musical performance by Casino Perosi and a live art painting performance with Rudi Monterroso, mechanical bull riding, face painting, sugar skull crafts and a makers market featuring Latin creators and artists. You can learn more here. 
Check out these local Hispanic-owned restaurants/chefs in honor of the month:
Cantina Loca, the first solo-owned venture from six-time James Beard Award nominated Chef Dana Rodriguez, debuted in January 2022 and features a Mexico City-inspired menu that highlights Rodriguez's take on Mexican street food plus a tequila and mezcal tasting room, featuring some from the chef's own agave-spirits brand Doña Loca. Business-owner, chef, and entrepreneur Dana, or "Loca" as she's known by her friends and team members, hails from Chihuahua, Mexico but has called Denver home since her early 20's. Dana also leads Super Mega Bien, Work & Class and of course, serves now as Executive Chef at Casa Bonita.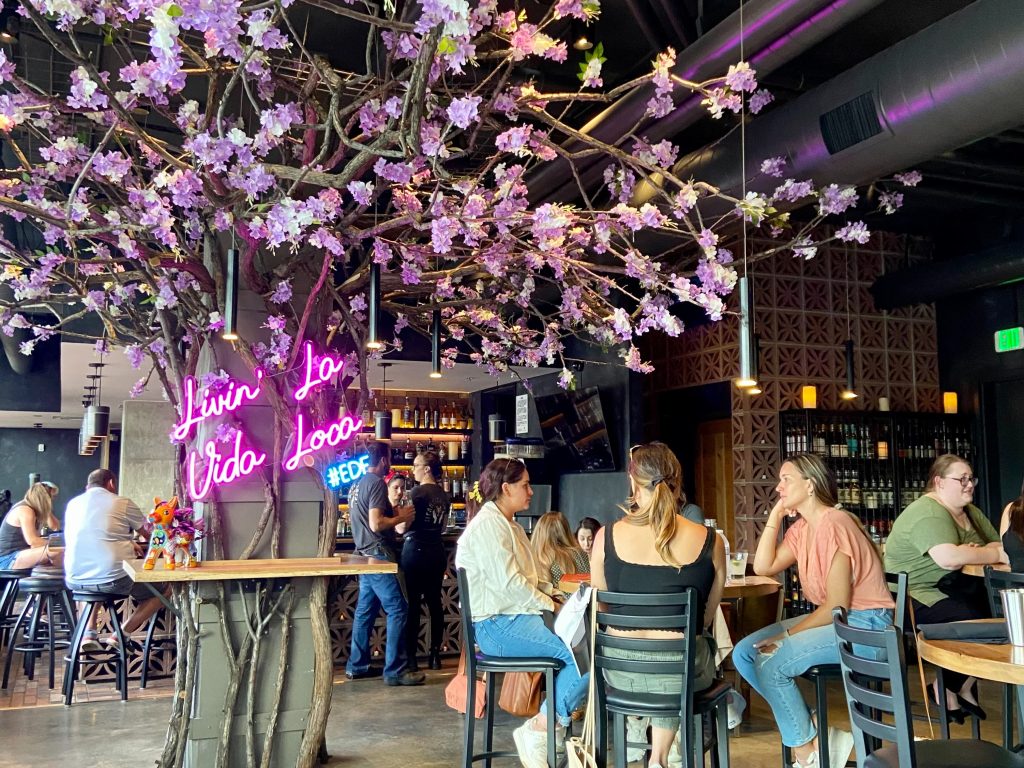 Raquela (Rocky) Serber opened Elita Specialty Market and Kitchen at Stanley Marketplace during the pandemic and has turned it into a one-woman, huge success story, serving as Executive Chef/owner. She draws inspiration from her multicultural upbringing – Rocky grew up in Mexico with her mother, and also spent time in Israel where her father was from – to inspire her incredibly unique and creative menu at the Mediterranean-meets-Latin fast casual restaurant + butcher shop and specialty market that provides responsibly sourced meats, handmade sausage, seasoned veggies, local organic breads, house made sauces, dips and pickles.
Monterrey Mexico-born chef and James Beard Award Semifinalist Manny Barella recently assumed the role of Culinary Director for Camp Pickle here in Denver, where he leads all menu development for the growing eatertainment concept from the mind of local restaurateur Robert Thompson and his Angevin & Co. Barella left law school to pursue his culinary dream, taking positions at five-star Michelin rated restaurants and resorts in Napa Valley before coming to Denver and serving as Chef de Partie at Frasca Food & Wine in Boulder, Sous Chef at Uchi Denver and as Executive Chef and Partner at Bellota in Boulder and Denver. In addition to leading Angevin & Co's culinary program, Barella is President of the Hispanic Chefs Association, leading the Hispanic Restaurant Association's efforts to serve as culinary ambassadors while mentoring those working their way up in the industry. As a reflection of his work and talents, Barella was named a James Beard Award Semifinalist in 2022.
At Create Kitchen & Bar, Chef Erasmo "Ras" Casiano draws inspiration and motivation from his Mexican, Argentinian and Peruvian heritage to shape his career in food and beverage, opening Create Cooking School with his longtime friend and business partner Diego Coconati at Stanley Marketplace in 2016.  Create Kitchen & Bar's small group cooking classes cover a wide range of cultural fare and appeal to students from children to adults. Classes are held adjacent to the inviting lounge and bar that serves the community with wine, beer, and handmade craft cocktails.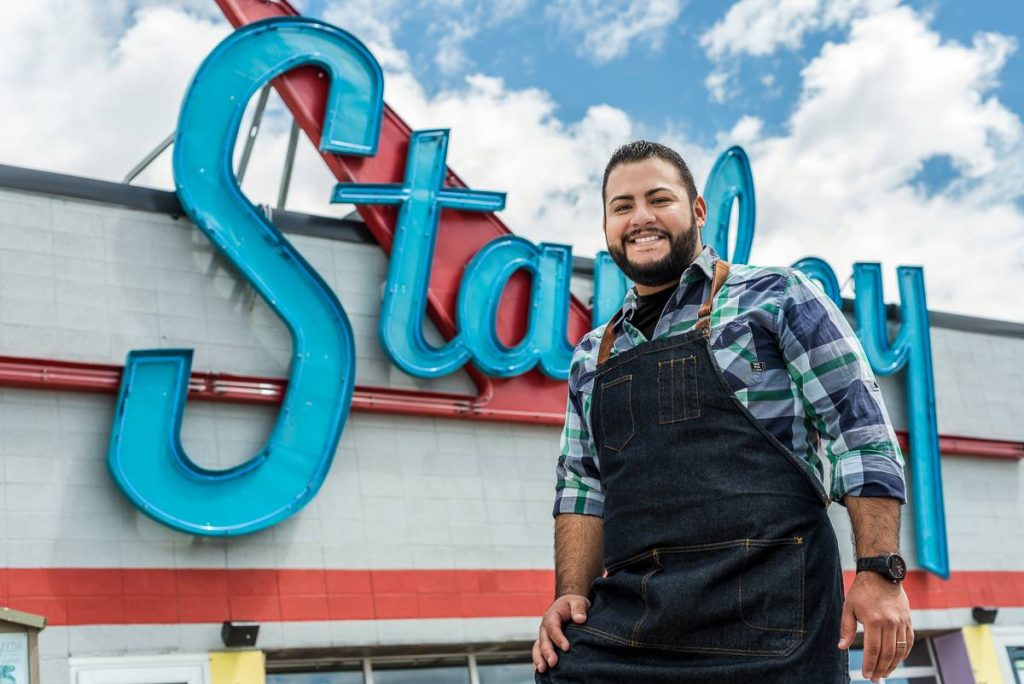 Churrería de Madrid at Stanley Marketplace serves churros y chocolate in an authentic Spanish churrería. Churreria de Madrid is one of just a few dedicated spots in the nation to serve the authentic Spanish handheld snack with traditional hot drinking chocolate for dipping and comes to you from Chef Jose Manuel Marquez and Daniel Cantarovici. In addition to churros & chocolate they serve savory bites like traditional Patatas Bravas, croquetas and a variety of traditional and modern sauces.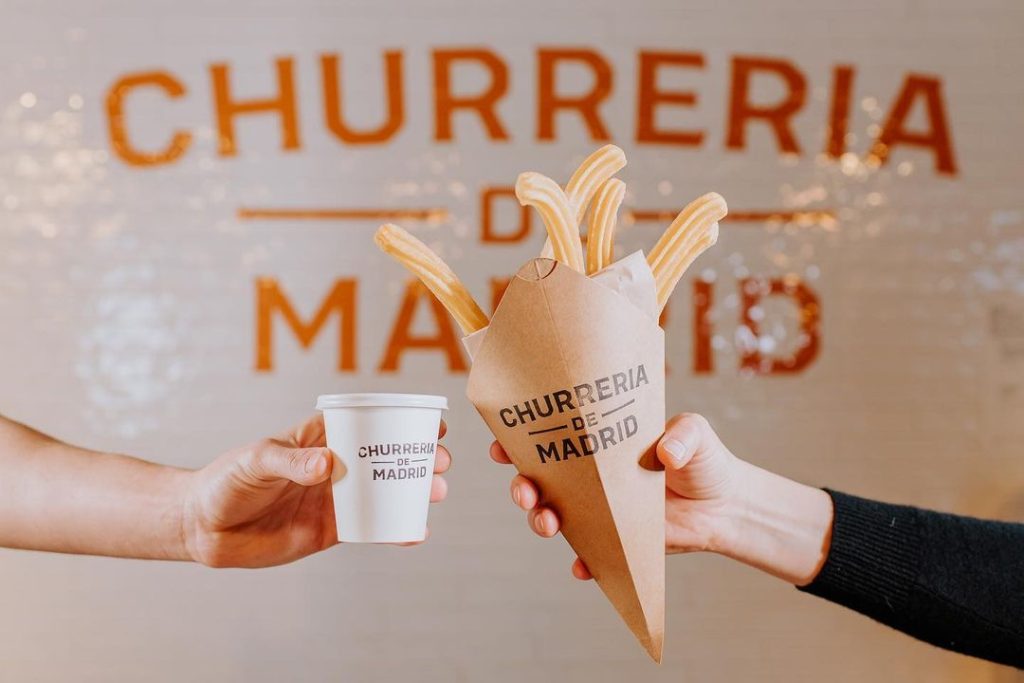 Cheluna Brewing Co., the state's first Latinx-owned Mexican craft cervezería in Colorado, owned by Javier Perez, is inspired by the culture and flavors of Oaxaca, Mexico. Cheluna is a brewery and taproom serving a menu of year-round, seasonal, and specialty hard seltzers and chelas (beers) and a joy to experience with exuberant Mexican-street-art inspired art inside, a regular running club on the weekends and a variety of events supporting the entire community hosted onsite regularly.