Now that Thanksgiving has come and gone it's officially the holiday season!!!  It's already the first week of December and I'm convinced I've heard every song and watched every movie!  But if you're looking to get the family out of the house, here's just a few of the events happening near us:
2019 9News Parade of Lights – Downtown Denver, Friday, December 6 @ 8 p.m. and Saturday, December 7 @ 6 p.m.
Santa & Mrs. Claus Arrive – Quebec Square at Stapleton, December 7, 10 am – 2 pm
Sweet Williams Market – The Cube, Northfield, 8371 Northfield Blvd., December 7 – 8
Christmas Concert at the Cube – The Cube, Northfield, 8371 Northfield Blvd., December 13, 2019
Mrs. Claus Comes to the Stanley – Stanley Market Place, December 21, 2019
Camp Christmas – Stanley Marketplace.  Runs until January 5, 2020.
Not holiday related, but is your kiddo headed to kindergarten in 2020?  I HIGHLY recommend attending the Stapleton-specific Preparing for Kindergarten Class presented by Keely Buchanan.  This class is this Saturday (12/7) from 2-6 pm at the Martin School of Early Education Event Space at 1885 S. Ogden Street.  Childcare is available as well (and free!)
This is the last class in 2019 and is also specially addressing the Stapleton enrollment zone.  A few years ago, when my son was 4, I attended Keely's class and I found the information invaluable!
Now… onto the weekly Stapleton real estate update!
Do you feel like you haven't seen many new listings this week?  Well, you're right.  This week Stapleton saw 5 new listings.  But… there are 30 new spec homes at some really amazing deals waiting for their new owner! Check out this article that talks about the spec homes each Stapleton builder has available now.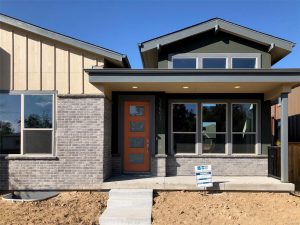 11557 E. 25th Avenue is a Creekstone paired home on the south side of Stapleton.  It is HUGE at over 2,700 square feet with four bedrooms and three bathrooms.  It is available for immediate move-in.   Click HERE to view the floorplan. It is available for $523,087.
It's important to note here that builders are offering some amazing incentives (and maybe some deeper discounts to sell these homes before the beginning of the year – shoot me an e-mail to find out more about additional builder incentives around Stapleton)
The market may be a little slow right now but that doesn't mean there aren't some beautiful resale homes and great deals to be had!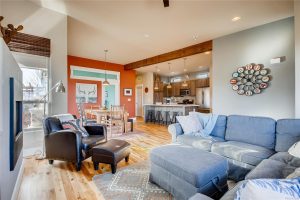 One example of that is 3219 Spruce Street.  Listed by Focus team member Mariel Ross, this gorgeous Wonderland courtyard home across the street from Swigert Elementary is a steal at $670,000.  This home has brand new beautiful hardwood flooring throughout the main floor, a second-story balcony and finished basement with a 4th bedroom.
Another listing I want to highlight is a Boulder Creek Wee Cottage located at 9327 E. 57th Place in Beeler Park.  This adorable home has two bedrooms, two bathrooms and is 896 square feet.  If you are really looking for maintenance-free living for either yourself or a family member or friend looking to move to Denver, this home is a deal! This is listed by Jaryd Takushi of Kentwood Real Estate.
This week Stapleton saw three homes go under contract and three homes sold.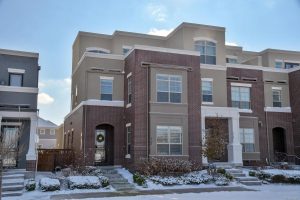 Currently, there are 32 resale homes available in the neighborhood. 9162 Martin Luther King Boulevard has recently been reduced in price to $649,900.  Listed by Sarah Rodgers of MB Rogers Real Estate Brokerage, this stunning condo facing Central Park features 3 bedrooms, 4 bathrooms and is over 3,400 square feet.
Stapleton Coming Soons:
4 bed, 4 bath Wonderland single family courtyard home on 29th Place.  With over 2000 finished square feet, this home features a beautifully updated kitchen and baths with white cabinets, quartz countertops and thoughtful design elements throughout.  Listing mid-December in the mid-high $500s.
4 bed, 4 bath David Weekley paired home directly across from Maverick Pool in Conservatory Green.  Incredible walkability with all the outdoor play space you'll ever need!  This like-new home is surrounded by parks (Maverick Pool and Spinning Spokes) and has a massive ultra-private yard.  Wait 'til you see the 14′ trampoline in the back….with plenty of room to spare!  Listing December 11 just under $550k.  Yes, you read that right – the unicorn Stapleton yard is here and it's under $550,000!
If you, or anyone you know, would like to talk more about your real estate needs, shoot me an email at ashley@focus-realtors.com or call/text me at (720) 799-6376.
Disclaimer:
Our Friday real estate updates are meant to be a "roundup" type post where we discuss all listings in Stapleton, not just our own.  It's our way of making sure we follow the market closely and we share it with the Scoop readers because we know many of you like to track real estate in the area as well.  Many of the listings in these posts are not our company's listings and we wanted to mention that here to make sure it's clear. Thanks for reading the Scoop!