With the recent rollout of the new Thrive Vitality Series in the final phase of the North End, I thought this would be a great time to check in and share some blog posts we have written to help aide our clients with the purchase of a new build home.
To start with, please check out our website, homesinnorthend.com, and sign up to receive a builder cheat sheet and as well as builder updates as we get them. We are constantly checking in with all the builders and are excited to share this information with you.
If you have never built a home, or have built several, we have updated our New Home Building FAQs. Here you will find answers to 26 common new home building questions such as: Can you negotiate price with the builders or is the price set in stone? Why are Central Park's taxes higher? If you have a question that you think should be included in these FAQs, please reach out. We'd love to add that in!
Next, an oldie but a goodie. Years ago, when Central Park was just starting to reach from south of I-70 to Northfield, Focus Managing Broker Joe Phillips made these awesome videos that are still very relevant to today's new home purchase. 11 Steps to Building Your Home covers everything from visiting the model homes all the way to closing.
Have you ever wondered, why in the world would I ever need a Realtor when building a new home? Well, we've got answers! Check out these short videos that answer these questions:
Why should I have a buyer's agent for a new build home?
How does the new home buying process work?
As you can probably tell by now, we really enjoy working with new build buyers.  We have several articles all over the Scoop that addresses design options to why inspections are important and everything in between! Or if you're looking for the lot map for the North End, find that and more information HERE.
Onto the Central Park real estate weekly update!
This week we saw 19 new listings come onto the market with the vast majority (15) being on the south side of Central Park.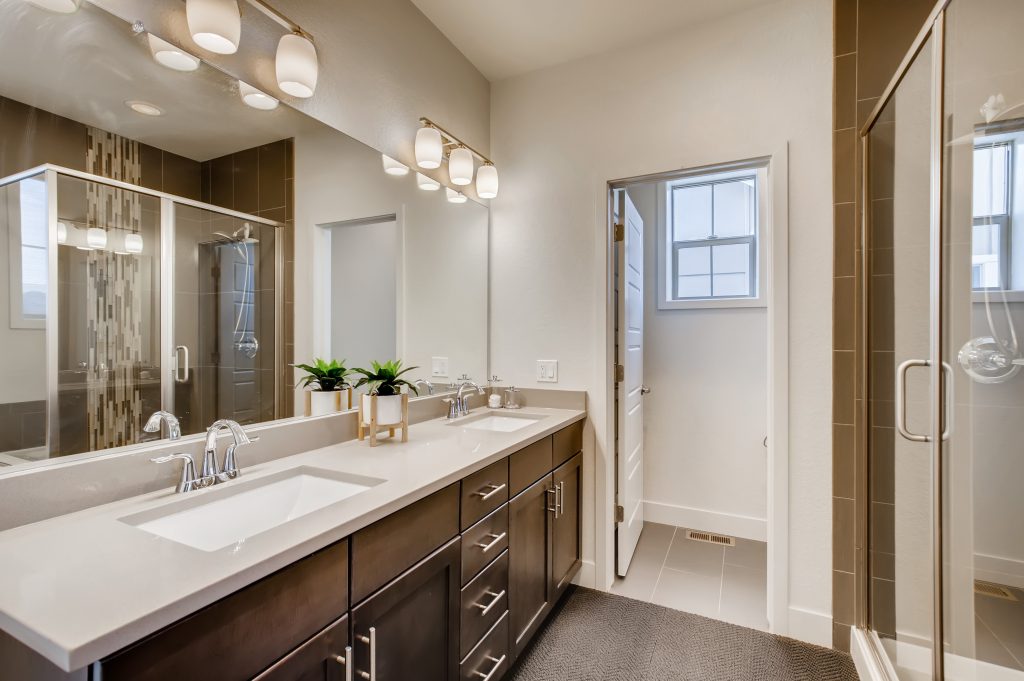 6110 Chester Street is as about as close to buying a brand-new home as it comes.  This gorgeous Thrive Zen 3 bed/3 bath home features a 20-year prepaid Tesla solar panel lease AND Powerwall!  Upgrades galore are found throughout every inch of this home – my personal favorite feature of this home is the master bathroom (love it!)  Listed by Kailee Ackerman of Focus Real Estate.   Priced to sell at $719,000.
Check out Kailee's Facebook Live walkthrough of the home HERE.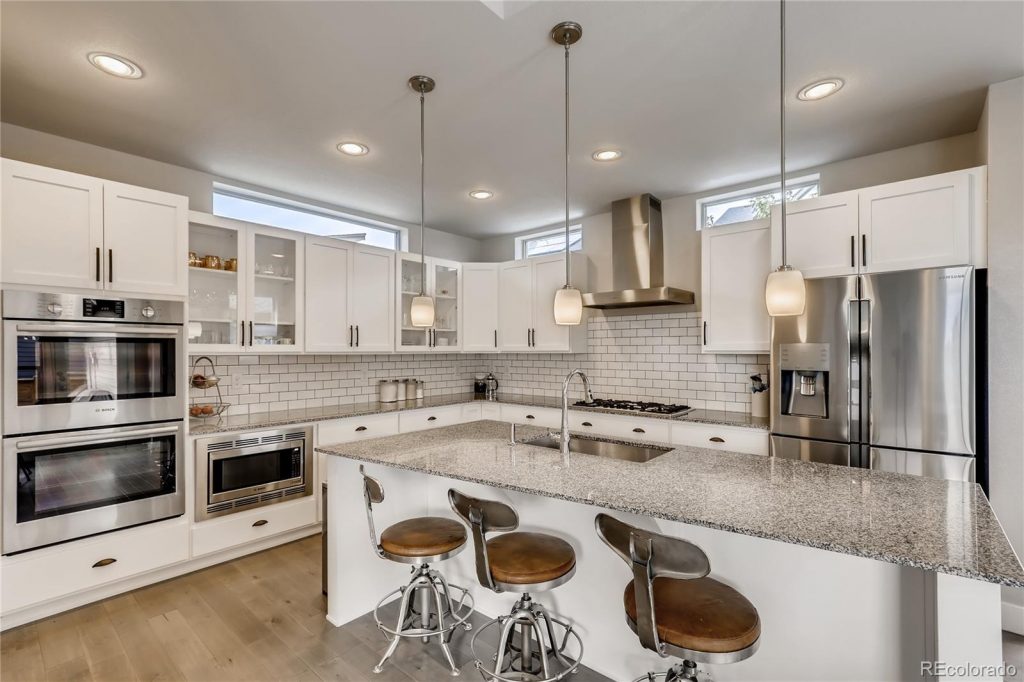 5256 Akron Street is a fabulous Wonderland courtyard home fresh to the market today.  This beautiful modern home also features 5 bedrooms (3 on the second floor and 2 in the finished basement).  Listed by Mariel Ross of Focus Real Estate, this 2,332 square foot home is on the market for $599,990.  Check out the 3D virtual tour HERE.
Twelve homes went under contract this week.  The average days on market before going under contract was 14.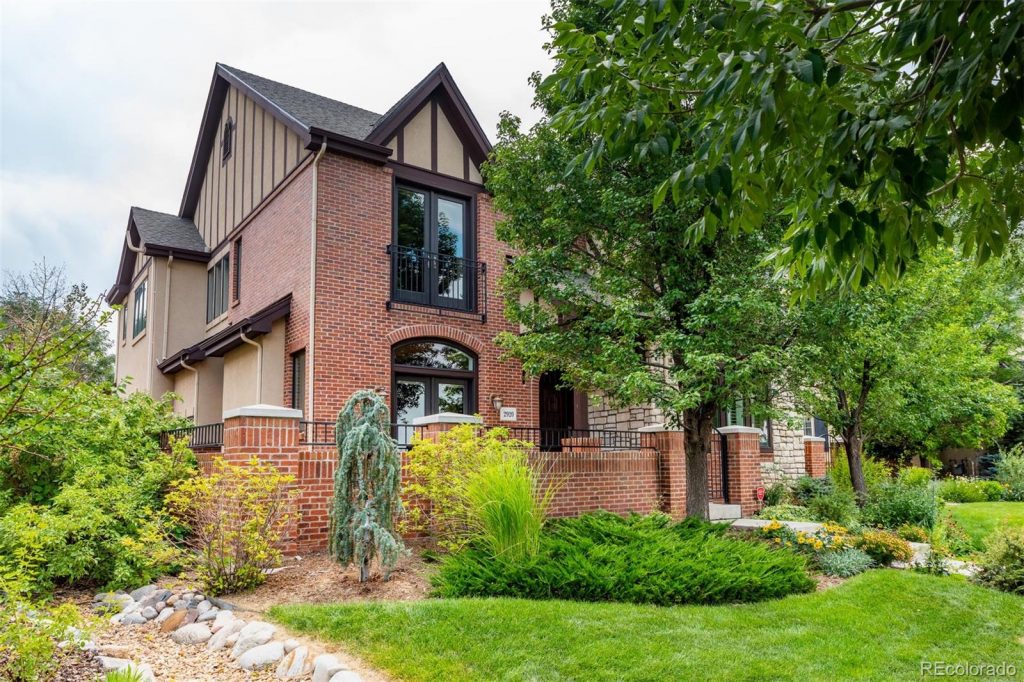 2920 Clinton Street went under contract within 2 days of being listed. Listed by Bob & Nancy Kosena of LIV Sotherby's.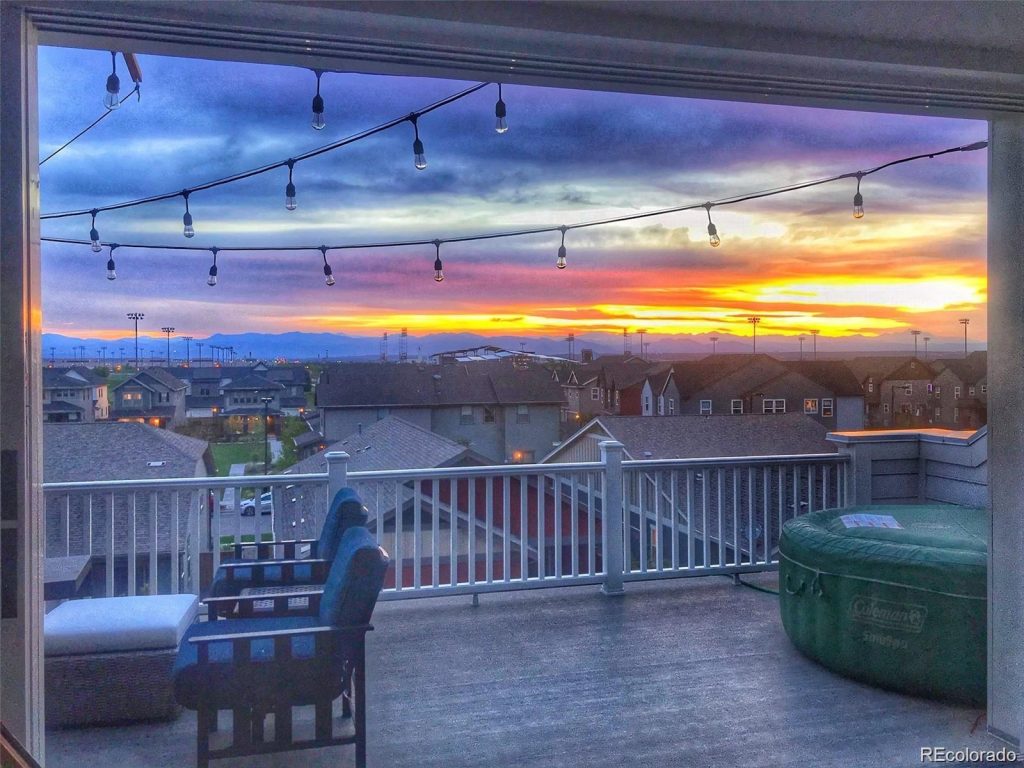 Back on the market is your chance to own this gorgeous Parkwood rowhome with one of the best views in the entire neighborhood!  5925 Beeler offers 4 bedrooms, 3 bathrooms, beautifully finished basement and 3,534 square feet.  All yours for $715,000.  Listed by Mariel Ross and me!  Contact me at ashley@focus-realtors or call (720) 799-6376 for additional information or to schedule a showing.
Eighteen homes were sold in Central Park this week.  The average close price was $646,965 which is supporting a continued strong market in our area.
Not quite ready to buy? Check out 10 rentals currently available in Central Park.
Well, that's it for this week.  As always, if we can ever be of any assistance, please reach out. I would love to talk about your specific situation and help aid you to your real estate goals. I can be reached via text/phone at (720) 799-6376 or send me an e-mail to ashley@focus-realtors.com
Disclaimer:
Our Friday real estate updates are meant to be a "roundup" type post where we discuss all listings in Central Park, not just our own.  It's our way of making sure we follow the market closely and we share it with the Scoop readers because we know many of you like to track real estate in the area as well.  Many of the listings in these posts are not our company's listings and we wanted to mention that here to make sure it's clear. Thanks for reading the Scoop!