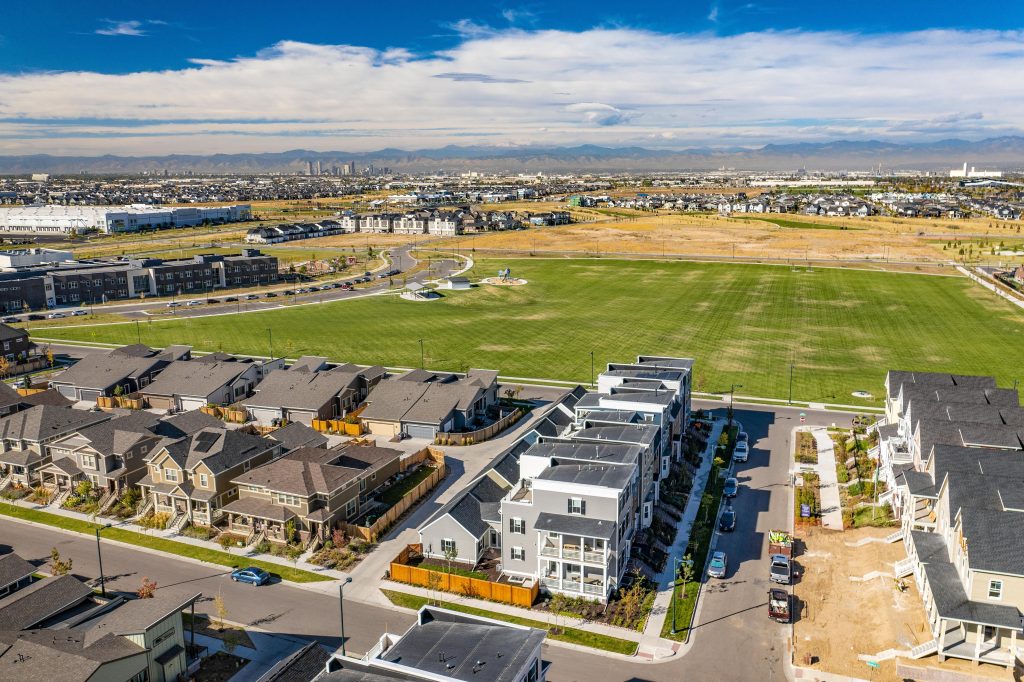 Did the real estate market in Central Park shift?
In this weekly update on the Central Park market, we'll answer that question as well as show you all the latest listings, under contract and sold homes from around the neighborhood.
Before we talk real estate, let's talk about the elephant in the room… school starts soon!  We can't change that fact, but we do have a few things related to school starting that may be useful for you.
First, we have an easy way for you to get those really cute back-to-school pics you always mean to take the first day of school but never do!  You can stop by our open house at 4930 Akron St (best deal in Central Park right now… check it out here) Saturday from 11am-2pm.  We'll have a great setup in the courtyard for you to take your BTS pics!
Second, we know this back-to-school time can be stressful.  So to help you prepare and maybe get you thinking about some things you normally wouldn't Lisa Palladino from our team put together a blog post titled "Back to School Tips and Tricks 2022".  (My favorite part is the "back-to-school interview" idea!)
Ok let's get back to what you came for… the real estate stuff. To start, let's answer that question we mentioned earlier, did the real estate market shift?  
Maybe you're noticing a few more 'for sale' signs on your evening walks.  Or maybe you've seen some homes with price drops online?  Or you felt it was odd your neighbor's listing hasn't sold even though it's been on the market 3 weeks (gasp!).
If you've noticed some of those things, you are seeing just a few of the signs that things have indeed changed in the market.  In this brief Facebook video I'll discuss the market shift, what caused it, and provide some take-aways for potential buyers and sellers.
Alright let's jump into the real estate for the week!
There are just two coming soon listings in Central Park at the moment, which you can check out in the link above. We think the Thrive Home Builders home at 8013 E 50th Drive looks like a great value for the price!
This week there are 16 new listings on the market in Central Park.  With only 9 going under contract in the last week, that means more inventory is coming on the market than is being absorbed by buyers. So, that naturally means that home inventory is trending up, giving buyers more options than they were used to seeing earlier in 2022. 
The increasing inventory and decreasing buyer pool (largely caused by a sharp increase in interest rates) mean sellers are going to have to adjust to the new reality. They'll need to position theirs home to sell by having the home priced correctly and looking great.  It's not a market where sellers can swing for the fences on asking price or cut corners on home prep and staging.  Sellers have had the leverage for a long time in Denver, but the market is getting much more balanced between buyers and sellers.  The sellers that figure out the new reality and adjust, hopefully with the help of their agent, will be the ones that succeed.
One more side note regarding sellers before we move on. Sometimes in this current market the home looks great and is priced attractively and it still doesn't sell right away. That may not be an overpricing issue, it may sometimes just take longer because the qualified buyer pool is much lower. Sometimes you just have to wait for the right buyer, so list early and give yourself time.
This week 9 homes went under contract in Central Park. Four of the nine homes sold in the first weekend. Earlier in 2022 nearly 100% of homes would sell in the first weekend, so this shows again that things have slowed some. Stepping back and taking a big picture approach, it's still pretty amazing that half the homes sell in the first weekend!
Not seeing any resale homes that appeal to you? New builds could still be a good option for you!  Grab our North End Builder Cheat Sheet to zone in on which Central Park builders could be the best fit for you based on price, size, and more. In our discussions with builders lately we've noticed that they are providing some incentives and they're open to negotiation on price on particular homes (not all, but some, especially if they're already under construction).  If you've had your eye on a new build and you're curious about how much you may be able to negotiate let's chat.
There were 8 homes that sold and closed in the neighborhood this week.
There are 64 total active listings on the market in Central Park at the moment. This is up significantly from earlier in the year.
Not ready to buy a home yet and looking for a rental? There are 8 actively listed MLS rentals in Central Park right now. Check those out in the link above. Zillow is also another good source if you're looking for a rental.
That's it for this week's update. Enjoy your last little bit of summer and if we can be of service please feel free to reach out, my contact info is below.
**Focus sells homes for a 2.0 % listing commission. Neighborhood experts, flexible commissions to fit the situation.**
Disclaimer:
Our Friday real estate updates are meant to be a "roundup" type post where we discuss all listings in Central Park, not just our own. It's our way of making sure we follow the market closely and we share it with the Scoop readers because we know many of you like to track real estate in the area as well. Many of the listings in these posts are not our company's listings and we wanted to mention that here to make sure it's clear. Thanks for reading the Scoop!