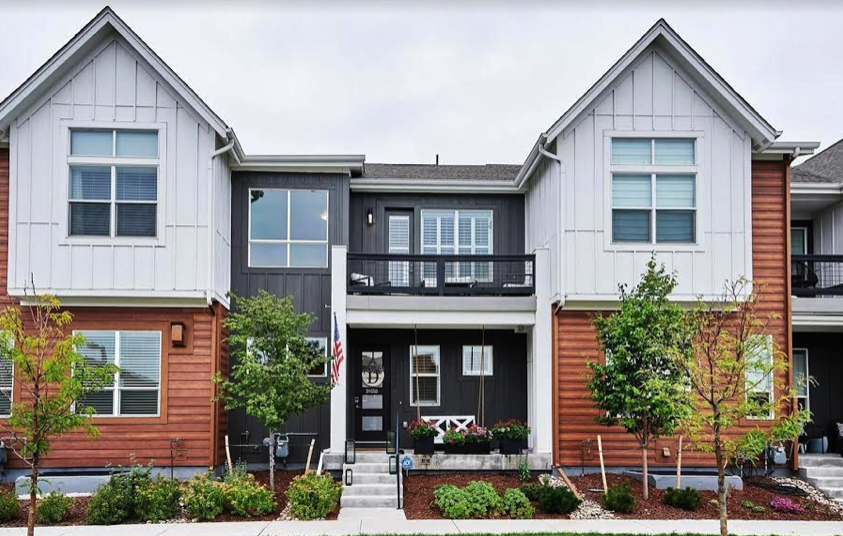 It's a beautiful Fall Friday. I don't know about you, but I want it to stay Fall for as long as possible. I wasn't ready for that cold weather last night!
But ready or not…I guess it's coming.
Before we jump into our weekly real estate update on the Central Park market below, we wanted to provide you with a reminder on how to prepare your home for those colder nights.
Kailee Ackerman from our team put together this Facebook Live post to talk you through the steps of winterizing your sprinkler system. So if you didn't see that last night and didn't get it done yet check out this video. Don't wait, a busted sprinkler line can cause a big mess!
Hopefully if you follow the Scoop on a regular basis you can tell that our goal is not to self-promote, but to find ways to bring value to the readers by providing useful info. One more example of that before we get into the real estate update is this Central Park Scoop Youtube video Kailee just did titled "What is a Leaseback and How Does it Work?" Most transactions these days involve the buyer giving the seller a leaseback to stay in the property for a while after closing. Hmm..how does that work? It's a common question, so we made a video to explain it. Check out the video to find out so you're prepared, either as a buyer or a seller. Also be sure to take a look around the Central Park Scoop Youtube channel in general, it's full of useful info for someone looking to move to the area or new to the area.
Before we dive in, I wanted to pause on the cover photo to this real estate update, which is the beautiful home located at 3107 Ulster Court listed for $979,000 by Greg Eckler of Colorado Home Realty. Love the curb appeal! Ok let's get into the real estate update for the week!
There were 9 new listings that came on the market in Central Park this week.  They ranged from a $350,000 condo to a $1,350,000 Infinity stunner!  Let's take a peek at a few of our favorites from this week: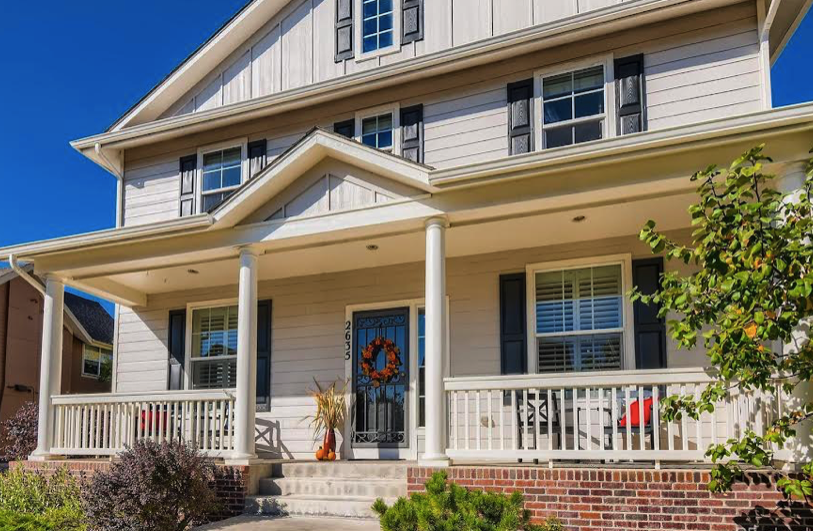 This home, listed by Kimber Ward of Corcoran Perry & Co for $990,000, is a 5 bedroom John Laing home in Eastbridge. It's nestled in a great location, between Stanley Marketplace and the Eastbridge Town Center. Plus it's just a very short walk to F-15 pool. The home features 5 bedrooms, a spacious main floor layout full of natural light and a home office that many buyers will value.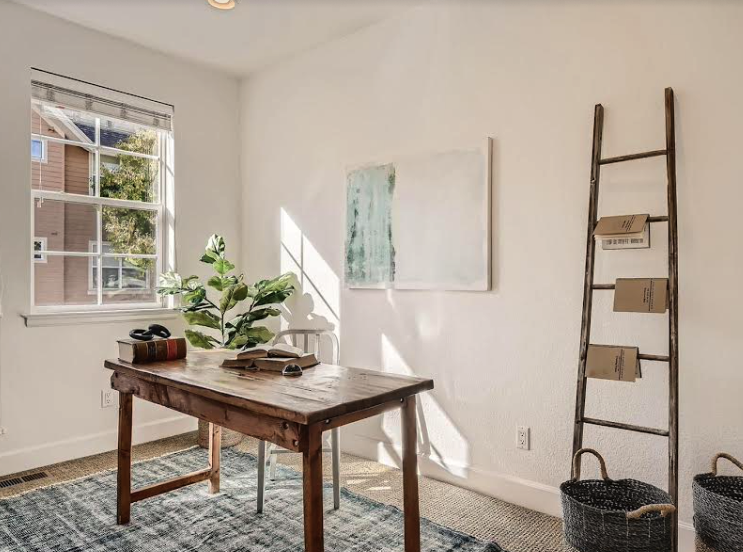 Other features buyers will love? The loft upstairs, the wet bar in the finished basement and the large backyard! Showings are available and if you don't have a Buyer's Agent our team is available to show you homes such as this one over the weekend.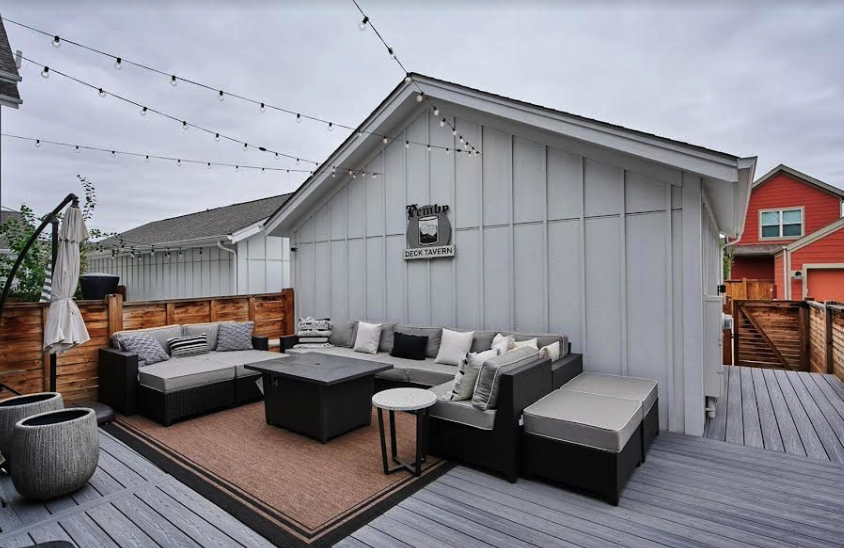 This move in ready Wonderland town home, listed by Marlene Maxon with Re/max Alliance, is highly upgraded & looks brand new!  The owners spared no expense with the upgrades, and that shows when you flip through the photos.  One of my favorite features is the 3 outdoor spaces on this home.  You have the West-facing front porch, the balcony off the owner's suite and then the huge after-market deck they added in the backyard.  I love how they strung the lights over the large deck, it really makes it inviting.
With just 9 new listings this week in the neighborhood, you may not be finding what you want. If that's the case here are a few quick updates related to new build homes in the neighborhood:
Ashley Faller Facebook Live about Available KB Villas (paired homes)
KB Home "Starlight" ranch style series. 4 of these are available! My contact info is below. Email me and I can send you additional details on these homes.
8 Things to Know About Building with Brookfield in Central Park Right Now
David Weekley is Open in North End!
14 homes closed this week in Central Park. Of these 14, half of them sold in just the first 5 days on the market! So despite some headlines about a "cooling" market, well-priced homes that show well are still moving quickly. We're still seeing multiple offers on the best homes and buyers are having to compete with aggressive prices and seller-friendly clauses in many cases.
Busy week at the title companies this week, as 18 homes closed this week in Central Park. You can see those in the link above.
There are just 25 total active listings in the neighborhood right now. That's about how many we've had for quite a while now, so we haven't seen an increase in inventory. What comes on the market is getting absorbed by buyers, keeping it a seller's market.
Well that's it for this weekly update. As always, if you need assistance with your move we'd love to help. My contact info is below and our whole team is here to serve. Have a wonderful Fall weekend! (Oh and before we let you go…it is almost ski season so check out this update Lisa Palladino from our team just titled "The Scoop on Ski Season in Colorado -Winter 2021/2022"
**Focus sells homes for a 1.5% listing commission if you also buy your next home with us. Otherwise our fee is 2%. Neighborhood experts, customized commissions**
Disclaimer:
Our Friday real estate updates are meant to be a "roundup" type post where we discuss all listings in Central Park, not just our own. It's our way of making sure we follow the market closely and we share it with the Scoop readers because we know many of you like to track real estate in the area as well. Many of the listings in these posts are not our company's listings and we wanted to mention that here to make sure it's clear. Thanks for reading the Scoop!