https://www.facebook.com/CentralParkScoop/videos/2622719184645622/
Baba & Pop's Pierogi over on East Colfax has just introduced a Sunday brunch to their offerings, with a 50-ounce Bloody Mary and a new contender for best burger in town.
Baba & Pop's opened their first flagship location in between Third Culture Bakery and the People's Building on March 13, just a couple of days before the pandemic shut everything down. They're back open now, with socially distanced indoor tables and a small patio on East Colfax, every Tuesday through Saturday for lunch and dinner and now on Sundays for brunch.
One highlight of the new brunch menu is the Buddy Burger: two house-ground smashed beef patties, white American cheese, sautéed onions, shredded pickles, shredded lettuce, and Buddy sauce on a brioche bun, served with thin and crispy steak chips, also made in house. The Buddy Burger is named after owners Jeremy and Katherine Yurek's toddler.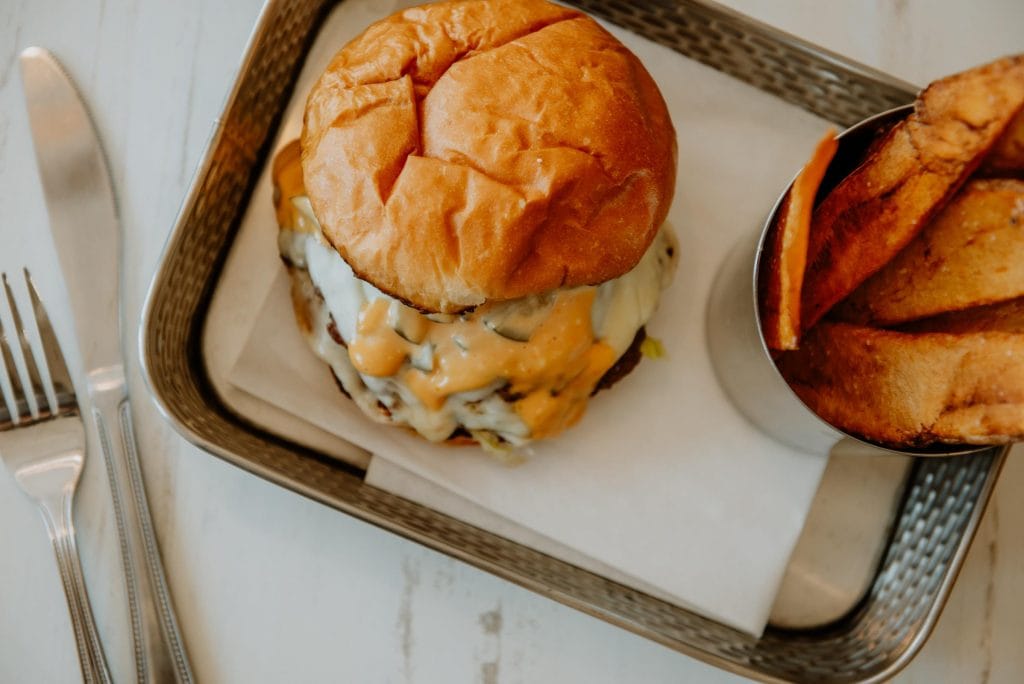 "We didn't just want to make a burger," Jeremy said. "We wanted to make one of the best burgers around. So we started grinding our own meat and developed our own mix that we ground fresh daily. I think what we created can stand up to any burger out there."
Another highlight on the brunch menu is a delicious and Instagrammable gigantic Bloody Mary, called the Buddy Mary, which is 50 ounces and comes in an oversized glass and includes fried chicken kabobs, potato and cheese pierogi, kielbasa sausage, charred jalapeño, bacon, pickled veggies, and cheese curds.
Sunday brunch takes place every Sunday at Baba & Pop's from 10 a.m. to 3 p.m. Takeout and delivery are also available.
Baba & Pop's began as a food truck in 2012, expanded to handmade frozen pierogi in 2016, and opened their East Colfax location this March, just one mile south of Stanley Marketplace.
Featured Photo by Lucy Beaugard