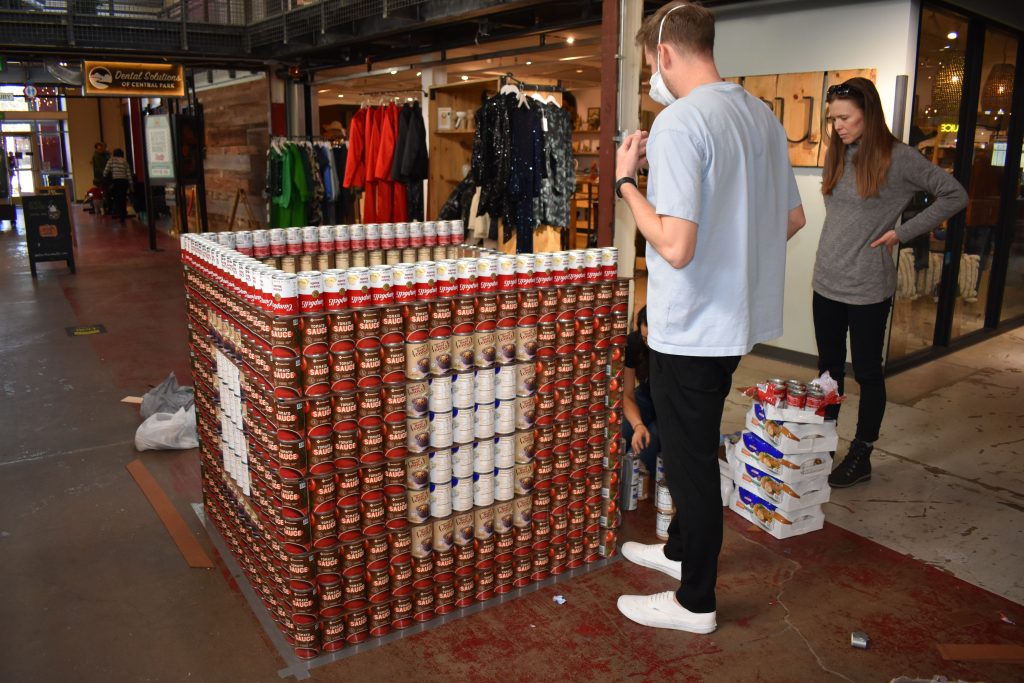 Canstruction is back again this year at Stanley Marketplace, and this year's can sculptures are pretty impressive! Here's the scoop…
What: Canstruction® Colorado is a city-wide competition in which architects and designers build life-size structures entirely out of canned food, which will be donated to We Don't Waste and distributed to local communities at the end of the exhibit.
When & Where: Canstruction® will be on display for roughly four weeks, starting Tuesday, November 15, 2022 at Stanley Marketplace. Guests CAN stroll the hallways and enjoy the unique and creative sculptures.
How: Head to Stanley Marketplace to take in the CAN-tastic sculptures with the whole family.
Why: While you take in the displays at Canstruction, enjoy knowing that all of the food you're seeing will help Coloradans in need. Every can will be donated to We Don't Waste, the Denver-based nonprofit that recovers quality, unused food and provides it to communities in need.​​
Enjoy!