Oh hey, friends and neighbors! Excited to tell you about one of the biggest events Stanley Marketplace has planned for May: the return of TheBigWonderful, May 19 and 20, featuring live music, a beer festival, and 60+ craft vendors.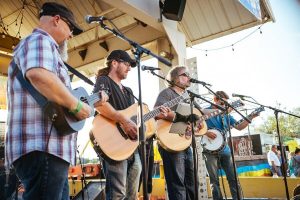 Both days run 12PM to 6PM and feature a variety of entertainment and local makers. A Bob Marley tribute band plays on Saturday, and That Damn Sasquatch and the Heartstring Hunters play on Sunday. We'll have 15 breweries, cideries, wineries, and distilleries pouring unlimited samples throughout the weekend for ticket holders. Participants include 14er Brewing, Pikes Peak Brewing, Station 26, and Old Mine Cider Company.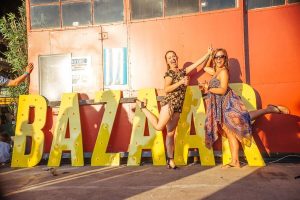 The craft vendors on hand will include familiar faces from our monthly Thursday Night Bazaar series as well as several new businesses. Fashion trucks and a handful of food trucks will be on site, too, on the patio of The Hangar and along our jetway (the same jetway that used to lead to the Stapleton airport's runway 26, now 26th Avenue). This event is an excellent chance to meet local artisans and stock up on gifts for loved ones or yourself.
This is TheBigWonderful's third year in a row at Stanley. We first met them back when they had a temporary spot in an old warehouse on Larimer Street. We hosted a few events there when we were recruiting businesses to join our project, and we hosted a few other events at their next space, in what's now the Ramble Hotel. At that location, we met the owners of Zero Market and Goose and the Goat, two businesses that now have brick and mortar spots we adore inside Stanley. Way back in 2015, TheBigWonderful threw four one-day festivals in the field at Stanley. We were still a construction site then, so we're delighted to have them back again now that we're a fully open and often bustling marketplace.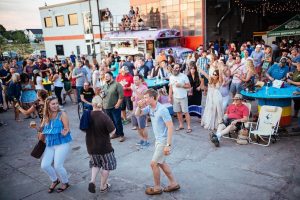 General admission tickets to TheBigWonderful will be $7 at the door, but they're free if you RSVP here:
https://www.thebigwonderful.com/2018-events/2017/12/13/thebigwonderful-stapleton-may-22-2018
Tickets to enjoy the beerfest portion of TheBigWonderful are $35 per day or $50 for both days, and that includes unlimited sampling of all the craft breweries as well as access to the craft vendors and live music. Ticket prices are higher at the door so we recommend buying them in advance to save some bucks.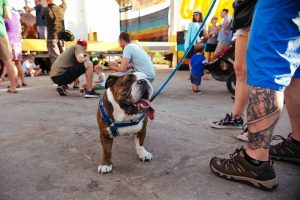 Other fun facts we get a lot of questions about: dogs are welcome in the event if they're on a leash and well behaved, and kids under 12 are free.
If you live in the neighborhood, we 100% suggest that you walk, bike, scoot, or take a car-sharing service to Stanley, as we expect the parking lot to be pretty full throughout the weekend.
The first line of our Stanifesto reads, "We believe in bringing people together and making them happy." We host events like TheBigWonderful to help us fulfill that part of our mission. We hope to see lots of you there!
Photos courtesy of TheBigWonderful