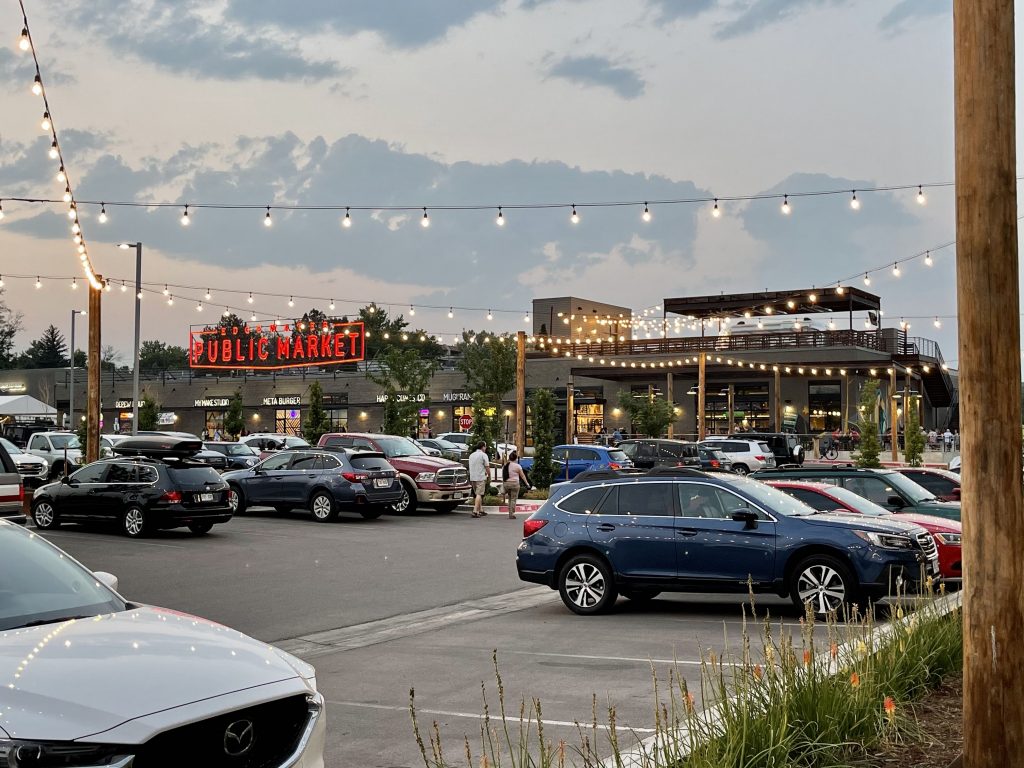 Last week I left the bubble (gasp!) and headed over to the West side of town to check out Edgewater Public Market. You can see a tour of the marketplace with our friend, Bryant Palmer HERE… or you should leave the bubble yourself and check this place out! (please note the giveaway mentioned in the video has expired)
Edgewater Public Market opened in the winter of 2019, just a few months before Covid, so in some ways this is their first real summer and fall. The building used to be a King Soopers grocery store, and now it's home to around 30 small businesses.
Edgewater Public Market's food offerings are impressive, and include a wonderful variety. They've got Ethiopian food, empanadas, arepas, Mediterranean food, and Australian food, as well as favorites like burgers, pizzas, crepes, and sliders, plus one vendor dedicated to creative mac n cheese.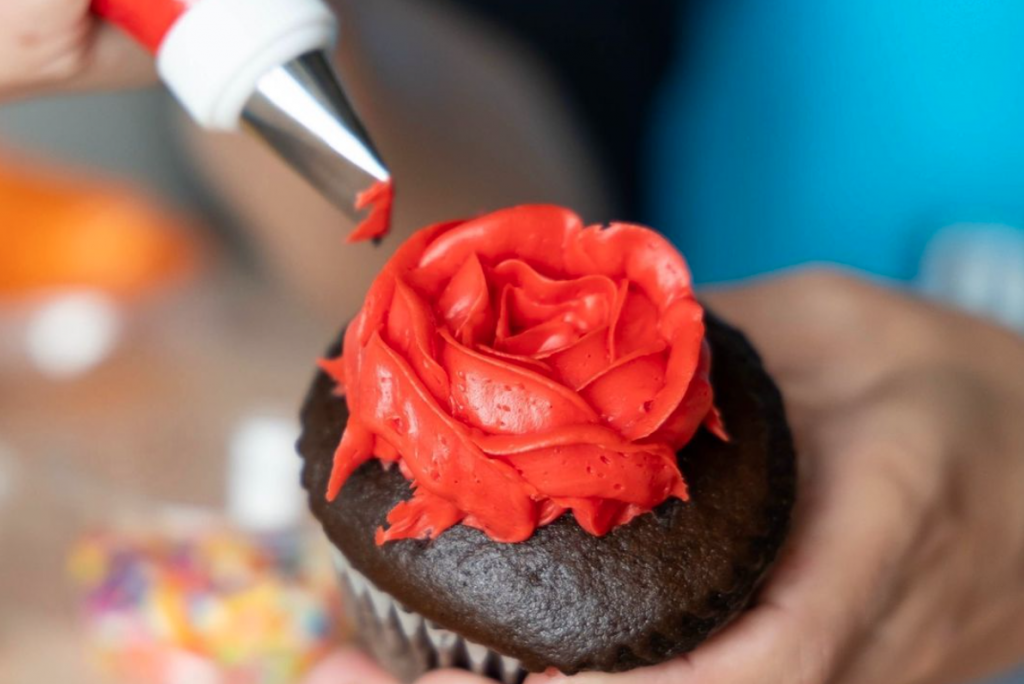 One especially fun reason for Central Park families to visit Edgewater Public Market is My Make Studio, a cupcake and cake decorating business whose offerings include birthday parties and similar events, as well as make-it-yourself kits for at-home enjoyment.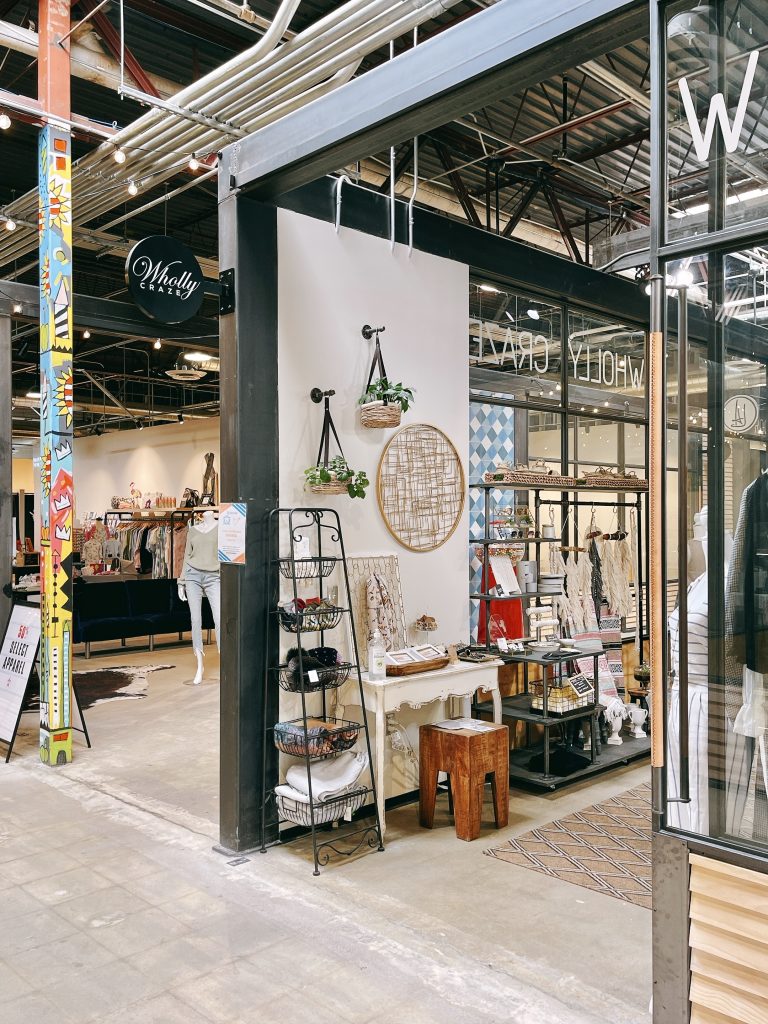 Edgewater retail businesses include Abstract, Artisans Thrive, Wholly Craze, and Zero Market, plus a new and amazing plant shop called Stalk Market Co., True Grit Grooming, a yarn shop called The Tangled Ball, and a new art gallery, The Pierre Gallery.
There's a grassy lawn at Edgewater Public Market that's used for a variety of events — Monday Night Movies during August, puppy training classes, outdoor workouts from Edgewater businesses like Row House, Yoga Six, and Ape Co. There's also a rooftop patio with views of downtown Denver. For more information, check out Edgewater Public Market or visit them on Instagram or Facebook.