Guest Post from Dan Clarke, Founding Member of Mamabird Interviews
Mamabird Interviews capture the essence of your loved one in a recorded Zoom interview. 
What price would you put on finding an old interview with your grandparents speaking about their lives and sharing their wisdom? What price would you put on hearing their voice again, their inflection, their laugh? How would you like your children and their children to be able to time travel and learn who they are coming directly from their ancestors? We think this would is a priceless gift. Plus you will help some amazing young women get to choose their paths in life.
The Process
One of the amazing young women of Mamabird will get to know you and your loved one(s) to understand what you will value in your recorded interview. We will then schedule, conduct and record a Zoom interview with the loved one(s) of your choosing in order to capture their essence. We will document their family history, family stories, wisdom and advice. The process takes about an hour and a half. This recording will one day be invaluable to you and your entire family.
Testimonial
"Just had our interview with Janine last night. All those hesitations about doing an interview, about US, were laid to rest within the first few minutes. Janine is a skilled conversationalist. And that is exactly what it felt like during the interview. We (my husband Chris & I) were a bit nervous. What was there to say about US? Well, when we shifted our focus on doing this for our grandchildren and their grandchildren, it was easy. My husband lost both his parents at fairly young ages. At the start of the interview, he recalled that and said "I wish I'd have asked my dad these questions." Wow. The rest was just fun. Thanks Mamabird Interviews." Central Park Resident Nancy Johnson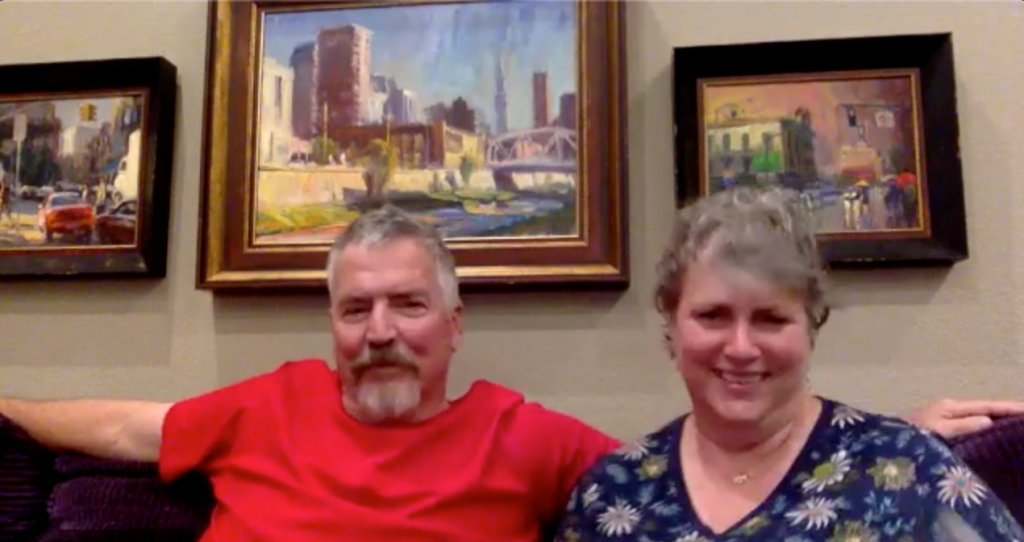 Cost and Benefits
Cost: $333 (with $200 going directly to the young interviewer)
Who this benefits: First YOU! And your entire family.
Second: Support The Growing Mamabird Community including,
Janine (23):
Strong Indigenous woman
Mother of a toddler with another on the way
Military Spouse
Dropped out of college at UNC previously, but through her work with Mamabird she is re-enrolling after rediscovering her self strength and career goals
Areyana (19):
Double majoring in Media Studies and Journalism with a minor in leadership at CU Boulder
One day wants to own her own media production business that highlights the stories of Marginalized Communities like Montebello
Is an introvert that that is truly coming into her power with the support of the Mamabird community
Was at one time homeless with her family and has vowed to do everything she can to make sure her future family does not have to face those same difficult circumstances
Yusura (18):
Born in a refuge camp in Kenya as her family fled war-torn Somalia
High School Valedictorian
Currently studying Anthropology at CU Denver, and through the process of being empowered by our community she has joined the student government and is stepping into her power.
Yusura has a large family, and the money she earns not only impacts her future but theirs as well.
Dr. Dan Clarke:
Central Park Resident (North End)
Finding ways to use his many privileges to empower and open doors for his former students
Invested over $10,000 of his own money directly into the pockets of this amazing community of young women. (with a teachers salary!)
This investment has led to $5,000 in additional grant money received and paid to 12 other young women who have been part of our Mamabird Mentors program
The Mamabird Interviews Team: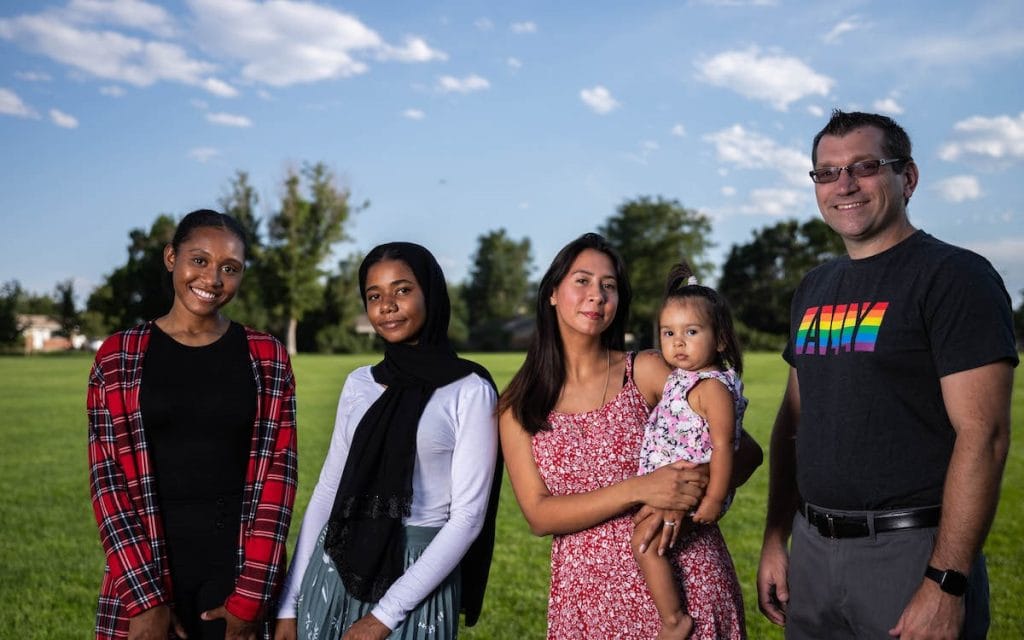 Learn more about Mamabird Interviews in this video and see some examples of interviews below.