The final KB Starlight is available on arguably one of the best lots in the entire North End!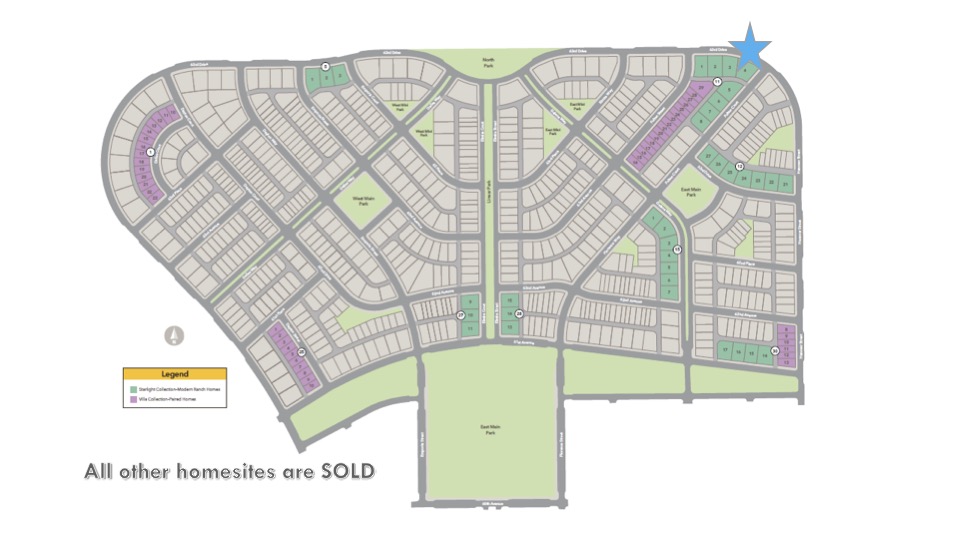 THE HOME!
If you've checked out the model and love it, you're in luck!! This is the floor plan that will be on this impressive lot (Plan 2483). 
This home includes 4 bedrooms/3.5 bathrooms, 2-car attached garage, full basement excavated (meaning the entire space of the basement will be framed but only partially finished leaving a TON of additional storage space or opportunity to finish at a later time – see the below photo of the basement floorplan).
The total square footage is 2,483 sq. ft. on the main level with an additional 2,483 sq. ft. in the basement (1334 sq. ft. will be finished and 1149 sq. ft. will be unfinished). The total square footage of the entire home is 4,966.
Some more great news is there is still time for you to choose your design finishes (such as cabinets, flooring, tile, and so much more!)
Click HERE to see a video walkthrough of the Starlight model.
THE LOT!
The lot.  Holy moly the lot!!!! This home will sit on a HUGE corner lot with unobstructed views of the Rocky Mountain Arsenal National Wildlife Refuge! Not only will this lot have some of the best views in the entire Denver area, it is also an impressive 8,786 square feet – which is enormous!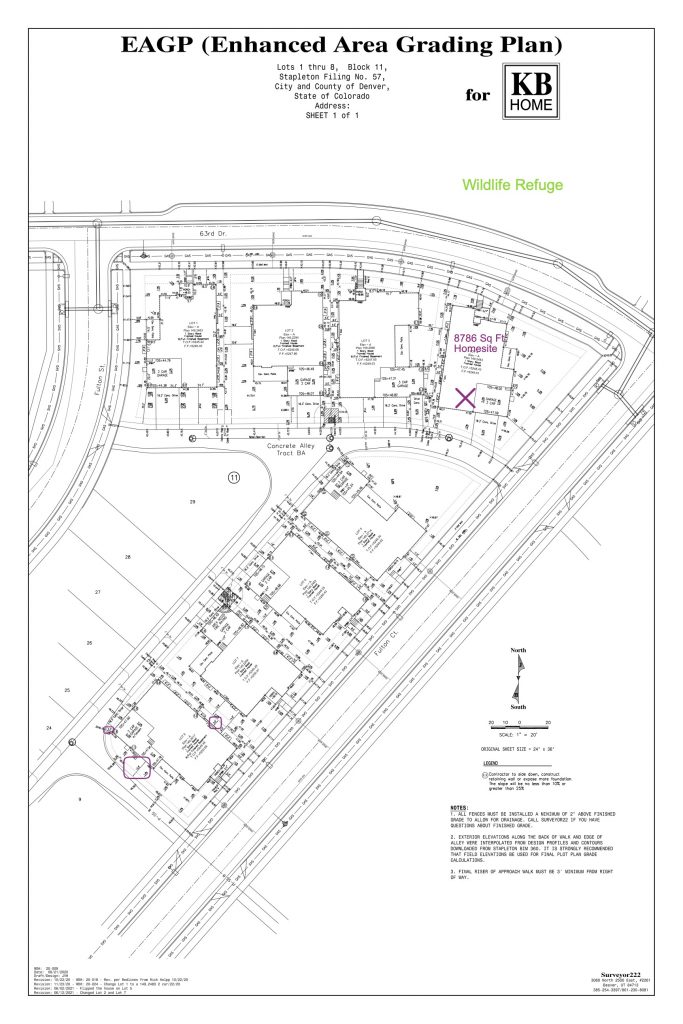 The Starlight is already in permitting and is expected to be move-in ready by October-November this year. Design selections will need to be made ASAP as well (which is the fun part!)
Currently the home is priced at $1,377,120. I would expect to spend between $50k-$100k in design selections which will bring the total price to $1,477,120.
I don't foresee this opportunity staying around for very long so let me know if you are interested in how to get started, have specific questions about the home and lot, or just want to chat about homes, give me a call at (720) 799-6376 or shoot me an email at ashley@focus-realtors.com.
The earnest money (or deposit) is $10k if you are not contingent on selling your home. The deposit is $20k if you are contingent on selling your home. If you are contingent on selling your home, we can definitely help you with that whether your home is in Central Park or anywhere in the Denver area.
Additional Starlight info:
Two KB Starlight Homes Available NOW