What's cooking at Northfield's pop-up Spirit Halloween store?
We stopped by the other day to check out what Halloween 2021 might look like when trick or treaters and parents roll up to your front door.
Located in the old Toby Keith's "I Love This Bar & Grill" restaurant space in The Shops at Northfield across from Target (8340 Northfield Boulevard, Denver, Colorado), the Northfield Spirit is surprisingly big and well-stocked, at least right now. The store is also much more than a simple warehouse with costumes. I was impressed with the decorations and overall Halloween vibe in the store.
I went in looking for a new costume. Before I knew it, I was looking at baby UPS driver costumes, Avocado & Toast couples outfits, and so much more.
Here are 10 of my favorite finds!
10. I like how the model is carrying a cooler in this picture … in case the costume didn't speak for itself. I appreciate the effort, though. It's all about the accessories!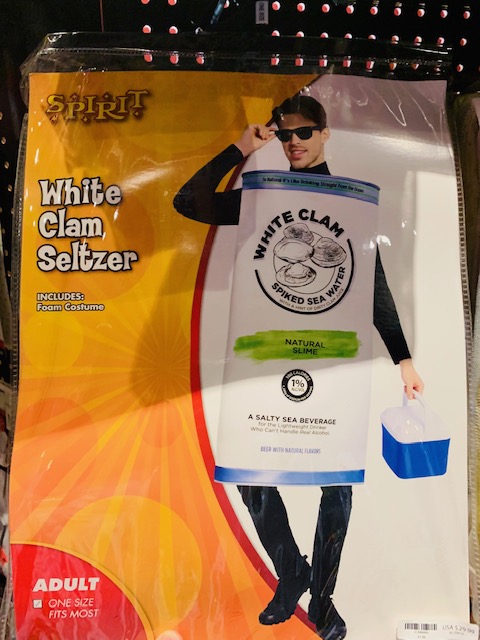 9. My first thought – what happens when you and your significant other aren't together on Halloween night? Then you're just a piece of toast. Or an avocado.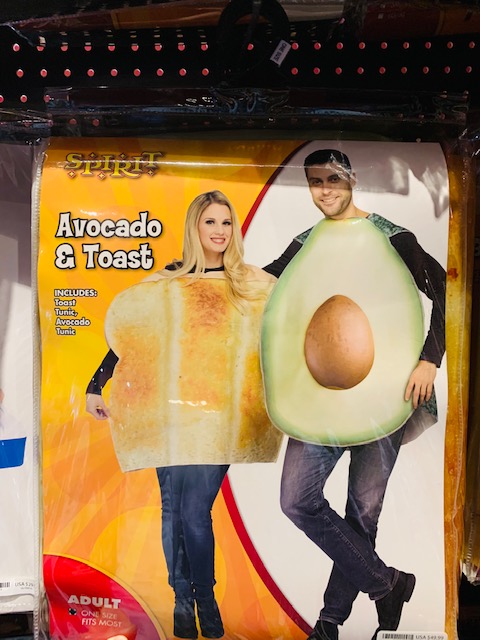 8. In case you couldn't get enough of Baby Shark. Even better news, this costume plays music as well!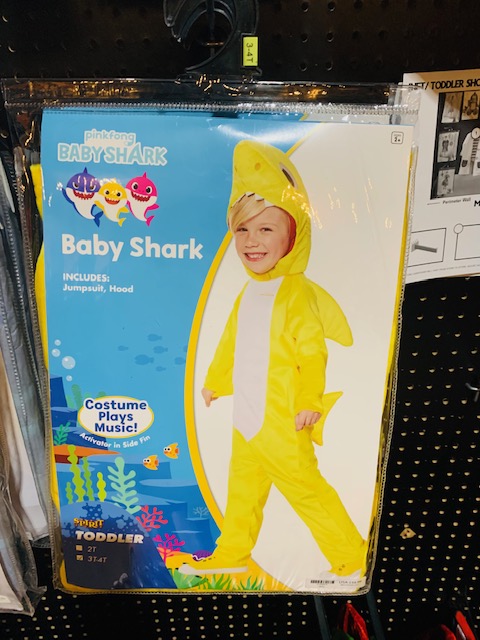 7. On a slightly more serious note, I smiled when I came across this Bob Ross costume. In the grand scheme of things, I can't think of a greater life goal than having people smile when they think about you after you're gone. The power of Bob Ross – big, warm smiles.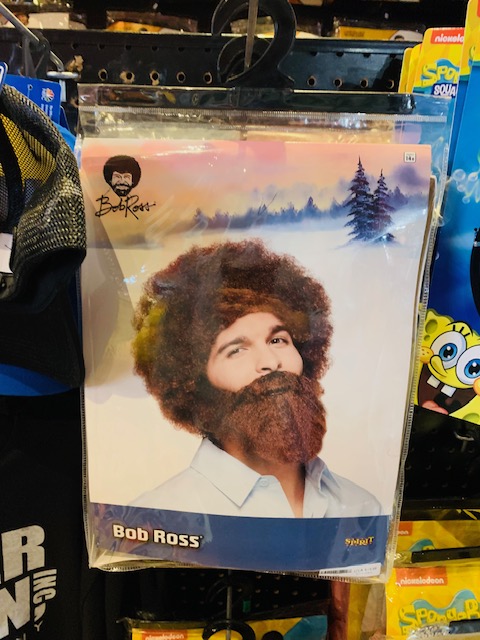 6. A lot of these full body-style costumes let you stick your head out. You know, so you can properly breathe, talk, and perhaps enjoy Halloween. Not this chicken costume. I get the feeling the creators of this costume knew you might be a little embarrassed wearing this one, so they kindly concealed your face.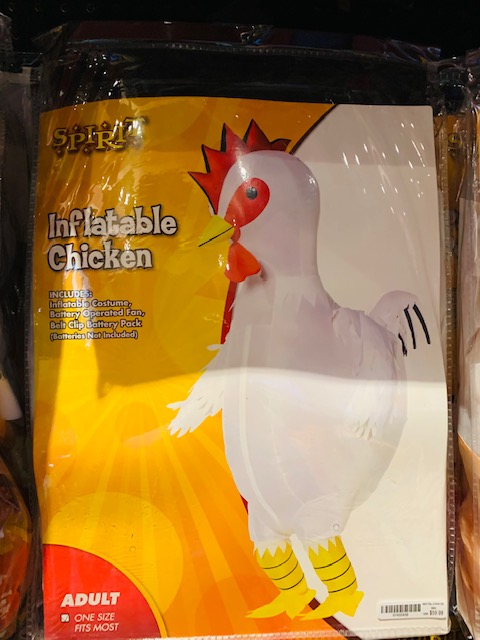 5. I appreciate the model's enthusiasm – look at that smile! I think they bribed him with that bag of Flamin' Hot Crunchy Cheetos.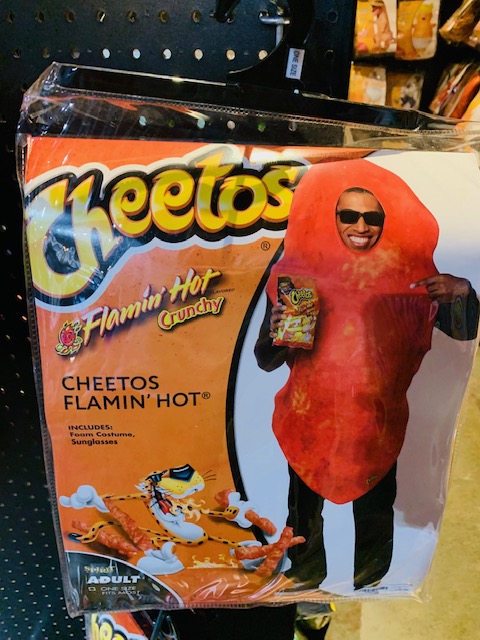 4. One of my favorite Halloween moments is when I lived in New Orleans long ago, and my husband walked down Bourbon Street in a giant 10 foot tall beer costume. You can imagine how that went over. I suspect the Breathalyzer costume might cause similar interest.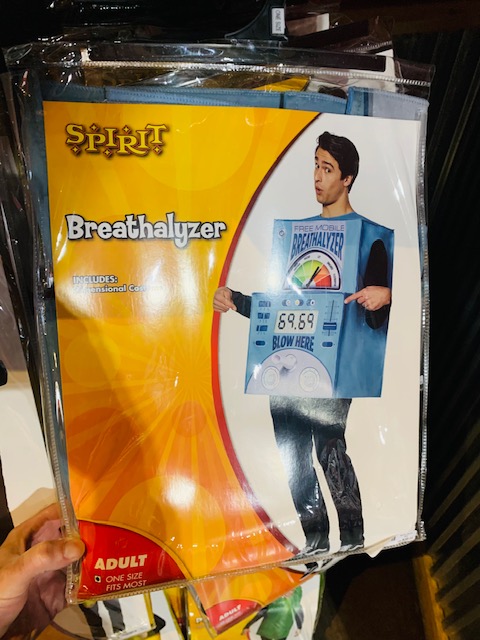 3. So many cute baby costumes. Oh my.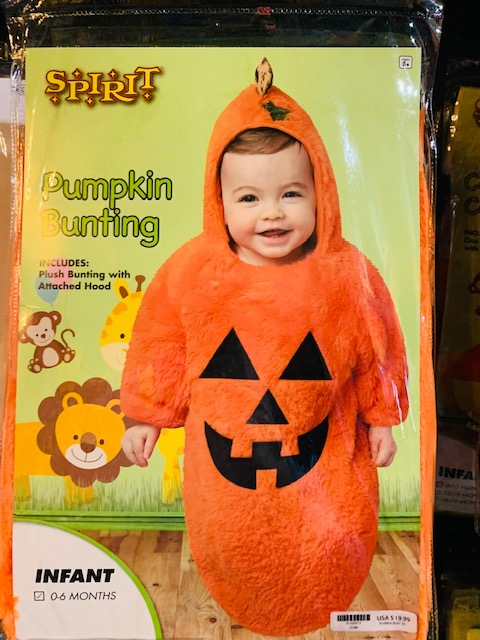 2. This is yet another costume where I appreciate the model's acting job in the picture. "Pretend like you're being abducted by Gumby. How does it feel? Work with that emotion!"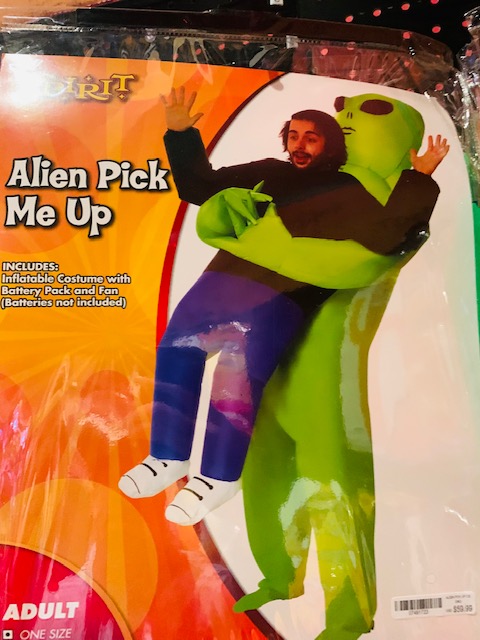 UPS is getting desperate for drivers …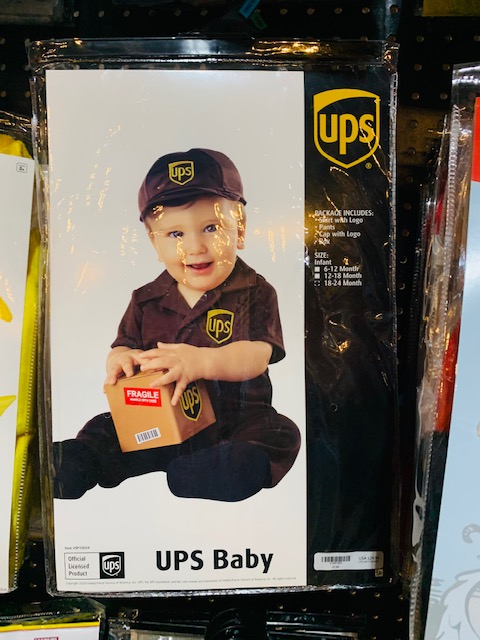 There you have it, friends! Here at the Scoop we're looking forward to a wonderful, happy, safe Halloween!