Prestige Preschool Academy opened May 6 in Northfield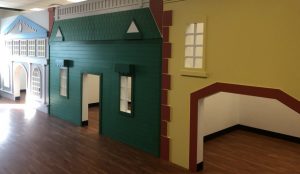 If you've driven through Stapleton's Beeler Park recently, you've likely noticed the new Prestige Preschool Academy building being built on 56th Ave.  If you're looking for childcare in Stapleton, here's some good news – Prestige opened its doors on May 6 and is currently enrolling all ages (only the 2-year-old classroom is full right now).
Prestige offers care for children ages 6 weeks to 6 years and is open during working, parent-friendly hours – 6:30 AM – 6:30 PM Monday through Friday.  And if you're running late in the morning and don't have time to sit the kiddos down to eat breakfast, Prestige also serves all meals (AM snack, lunch, PM snack).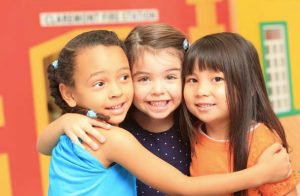 Prestige's mission is to provide exceptional care to children while fostering each child's intellectual, social, physical and moral development in an academic-rich environment.  Virginia Valencia, Prestige's Center Director, said that the center has "a very comprehensive curriculum that focuses on every area of development in an academic setting that prepares children for their future school experience."  Prestige also has separate classrooms – and playgrounds – for each age group, and an awesome room called "Prestige Plaza" that enhances children's creativity and role-playing.
Given the understandable focus on school safety right now, Prestige also boasts a biometric security system that allows access to the school.
Prestige is located at 5668 N. Beeler Street, Denver, CO 80239.  If you'd like to schedule a tour or need more information, you can contact Prestige at PPANorthfield@gmail.com or 303-307-9077.  Or of course you can check out the center's website.
I'll give Virgina the last word: "We look forward to building a strong relationship with the Stapleton community!"
Welcome to Stapleton, Prestige!