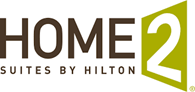 We all know Denver is a very attractive place to live. Many businesses have opted to move their corporate headquarters to our beautiful city because they can attract talented employees who seek the active lifestyle Colorado offers. Where there is an influx of jobs and people, there is an increased need for housing and hotels.
The Central Park neighborhood, with its close proximity to the Airport, Anschutz Medical Campus and Downtown, is a highly sought-after neighborhood for people moving to Denver. For this reason, Home2 Suites by Hilton chose the Northfield area of Central Park for its newest extended stay hotel (9193 East 47th Avenue Denver, CO 80238).
Home2 Suites Denver Northfield is a beautiful, pet-friendly hotel offering nightly rates while also accommodating longer stays. Amenities include an outdoor patio with grills and firepit, daily continental breakfast, business center, meeting rooms, fitness facility, pool & hot tub. Jessica Cole, the Director of Sales, gives us a tour of these great amenities in this video.
With full kitchenettes in each suite, on-site laundry and an outdoor grill, Home2 Suites Denver Northfield offers a comfortable place for individuals and families to call home for a few days, weeks or months. Get a closer look at their standard and 1-bedroom suites in this short video, and view additional images here.
If that wasn't enough, in an effort to be "green," the Home2 Suites brand has implemented numerous sustainability efforts including eco-friendly construction materials, energy star appliances, recycling bins throughout the hotel, a saline-based pool, and a soap donation program. Read more about their sustainability initiatives here.
If you need a hotel room during a Denver work trip or visit with family and friends; Home2 Suites Denver Northfield has you covered. If you're moving to the area but haven't found permanent housing, check out the extended stay options. As a real estate broker in the area, I plan to keep Home2 Suites in mind as an alternative to short-term rentals for clients who have sold their home but are waiting for their new construction home to be completed. Clients can put their belongings in a nearby storage unit and enjoy the luxury of having a pool and daily breakfast prepared for them. For more information or to book a stay, call Jessica Cole at (303) 371-4888 or visit the Facebook page here.