"What are your favorite new home communities around Denver?"
We get this question a lot!
Years ago I built in Denver's Central Park.  I loved everything about the process, from the design center to lot selection to tinkering with our floorplan.  New build homes quickly became a focus Joe Phillips and I wanted to cultivate at our brokerage Focus Real Estate.
Since then our 8 brokers have been fortunate to represent 125+ wonderful buyers on their new build homes. We've helped clients in about a dozen new communities. We've also studied almost every other major new home neighborhood from Fort Collins to Castle Rock.
So what are some of my favorites? Where do we see our clients building?
Of course, one of my favorites is North End. This Central Park neighborhood is one of the last opportunities to build a new home close to central Denver and lovely for so many reasons. We have tons of content about North End here on the Scoop website and Facebook page, so I don't want to focus too much on North End in this post.
Outside North End, here are 5 of my favorite new neighborhoods.  There are so many others we love (Macanta, Wild Plum, Aurora Highlands, Montaine, Solterra, Baseline, and more!). But here are 5 you might want to consider if you're thinking about building.
Before I dive in, a *quick tip*. The good news is you can use a real estate broker if you build in just about any new home community along the Front Range. The even better news is your home is the same price whether or not you use a broker. Your builder pays your broker separately, and there's no pricing impact to you. So our services here at Focus are free to you, which I think is a pretty good deal!
Check out this post if you'd like to learn more about how we fit into the new construction process. We also have a free New Home Package if you're thinking about building anywhere in Denver:  
How does a realtor fit into the new home construction process (and … what's the cost)?
Here are my 5 favorites, in no particular order … but numbered anyway for dramatic effect!
5. The Canyons at Castle Pines
Some of the most unique topography you'll find around Denver. Homes are perched on canyons, with many overlooking a reservoir. Also some of our favorite builders, including Infinity, Shea, and Tri Pointe, build in The Canyons.
Want to see some of the most amazing topography in any new home community around Denver? Hop off I-25 at Castle Pines Parkway if you're ever on the south side of town. Head a few hundred yards east and you'll find yourself at The Canyons, a rapidly-growing new home community with some of the most popular builders on the Front Range.
While only about 15 minutes from the Tech Center and 30 minutes from downtown Denver, the rolling canyons and hills make you feel a world removed. Builders include Shea, Infinity Home Collection, KB, Tri Pointe, and Berkeley.
In the cover photo to this post, that's me "cooling off" in one of Infinity's model homes in The Canyons. Infinity's model homes are tucked away in a canyon on the back side of the community and are spectacular – well worth stopping by.
You can learn more on our Canyons page on Facebook.  On that note, you'll notice we've created websites and social media pages for several of these new home communities. Our goal as new home experts is to put as much information – from client home pictures to 3D models to lot availability and more – on these sites so you can dig in and research if you'd like.
Lots and spec homes in The Canyons are available (depends on builder/timing). Prices range from $600ks – $1M+.
4. RainDance
About 50 minutes north of downtown Denver, one of northern Colorado's hottest new home communities happens to have a water park for residents.
It's hard for us and our clients to talk about RainDance without immediately focusing on the RainDance River Resort, This huge 1.5 acre water resort is the largest water park in Northern Colorado according to the developers. Currently free for residents, this is not your average community pool here. We're talking a lazy river. A water slide. And so much more!
RainDance is 2 miles east of I-25 in Windsor. Geographically it's between Loveland, Greeley, and downtown Fort Collins, and like I mentioned above it's around an hour from downtown Denver.
Speaking of amenities, there's also a lot of buzz surrounding RainDance's under construction golf course, RainDance National Resort & Golf. Lots are available if you'd like to live on or near this championship golf course.
Builders include Wonderland, Dream Finders, DR Horton, and others. Home prices start in the mid-$300ks and go up to $1M+.
3. Sterling Ranch
Perhaps the biggest new home community in Denver is less than 10 minutes from the mountains and 2 state parks.
A few years ago I was driving south on Santa Fe and ran into a new development just south of Chatfield State Park. At the time there were probably 20 homes under construction in this vast valley next to the foothills. Now two large popular new home communities – Sterling Ranch and Solstice – are growing rapidly here.
Let's start with Sterling Ranch.
With a projected build out of approximately 12,000 homes and potentially 5+ of its own public schools, this might be the largest new neighborhood around Denver. Right now Sterling Ranch has 8 builders, including Parkwood, Lennar, Taylor Morrisson, Dream Finders, Tri Pointe, and more with all sorts of home options.
Sterling Ranch is minutes away from both Chatfield State Park and Roxborough State Park. And you're only 40 minutes from downtown Denver. You're close to Denver, but with huge, imposing mountain views everywhere, it's easy to feel far away.
If you'd like to learn more, be sure to check out the Sterling Ranch Roundup. I believe we have almost 100 blog posts now on the Roundup, all specific to building and living in Sterling Ranch. The Roundup also is on Facebook here with even more content. Condos and homes in the neighborhood range from $500k – $1M+.
2. Painted Prairie
New neighborhood with big parks and great builders minutes from DIA, downtown Denver, and the Anschutz Campus.
We first learned about Painted Prairie from some of our favorite builders in Central Park. We asked them where are you building next?
Turns out several were eyeing a new master planned community just south of DIA called Painted Prairie. Parkwood, McStain, Meritage, David Weekley, KB, and others are now building in the neighborhood. Painted Prairie's location is hard to beat if you go to DIA (15 minutes away), downtown Denver (25 minutes), or the Gaylord (5 minutes) frequently. It's also an easy commute to and from the Anschutz Campus (15 minutes).
Currently, there are 3,000+ condos and homes projected for the neighborhood, as well as a 20 acre town center and 125 acres of parks and open space. The first park built in Painted Prairie is High Prairie Park, which is on the High Line Canal and has great views of the mountains. The parks and open space, at least to me, seem inspired by what you see in North End and Central Park's other neighborhoods, which I think is a great feature.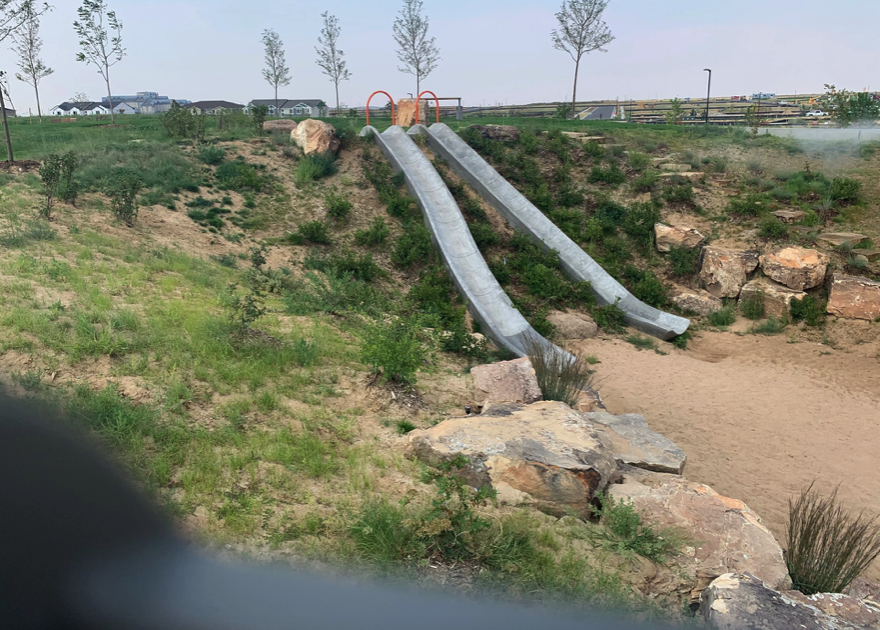 Check out Ashley Faller on our team's website Painted Prairie Living, which is dedicated to all things Painted Prairie. Prices are from $400k – $700k and lots are available (depends on builder/timing).
1. Solstice
A new Shea community with lots on the border of Chatfield State Park and the High Line Canal.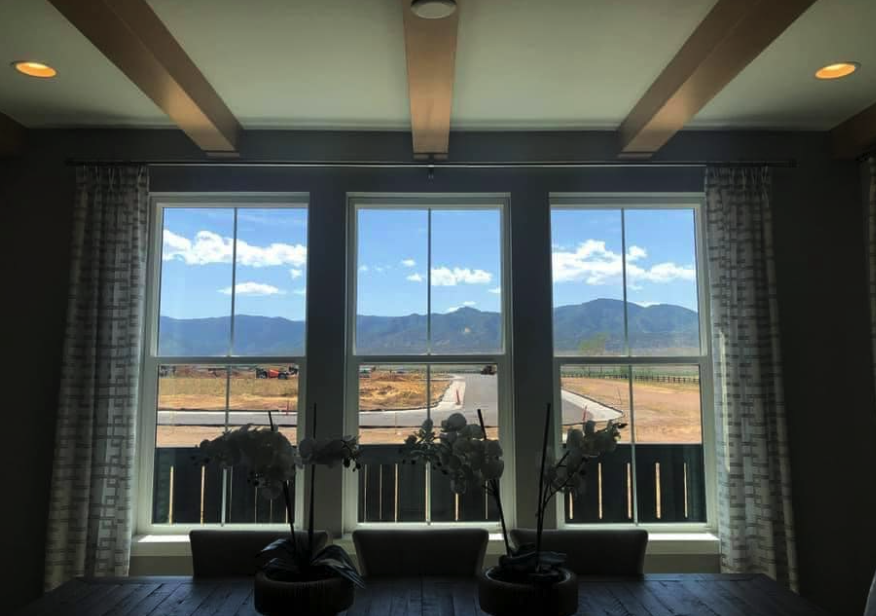 Solstice might just be the most popular community I work in right now. When Shea broke ground on Solstice a couple years ago, let's just say it felt like half of Denver jumped on the waitlist! Solstice is a Shea-only community, so you don't have the same number of builder options as some other neighborhoods. But that doesn't seem to deter most of our clients.
The popular High Line Canal bisects the community, and home lots run along both sides of the Canal. Chatfield State Park borders the north side of the community. There are dozens of lots where you can walk through your yard straight into the State Park or out onto the Canal – which is an amazing and unique feature.
Add in the proximity to the mountains and the overall high quality of Shea's homes, and you can see why this neighborhood is so popular.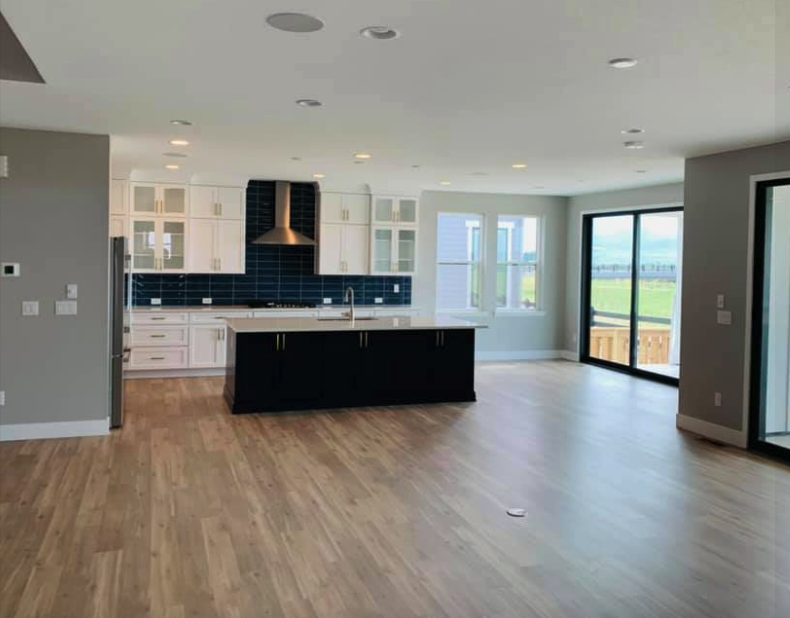 You can learn more on the Solstice Scoop page on Facebook. Plan for a longer wait for a lot in Solstice – a year (if you're lucky) on the waitlist is normal right now but worth it for our clients who have built or are building in Solstice. Prices range from $500ks – $1M+.
So there you have it friends!
Like I mentioned there are so many other new home communities we love along the Front Range. These just happen to be 5 you might consider, but we have clients building in many others, and yet still many others are under development.
The Summit in Castle Pines Village, the greater "aerotropolis" area east of Green Valley Ranch and Painted Prairie, and other neighborhoods should be coming online with new homes in the next few years.
If you have any questions or would like to chat just shoot me a note!
-Mariel
Mariel@Focus-Realtors.com
*New home information is always changing depending on permitting, development plans, weather, and more. Information in this post is current as of the date of this post to our knowledge. Information and availability are always subject to change.